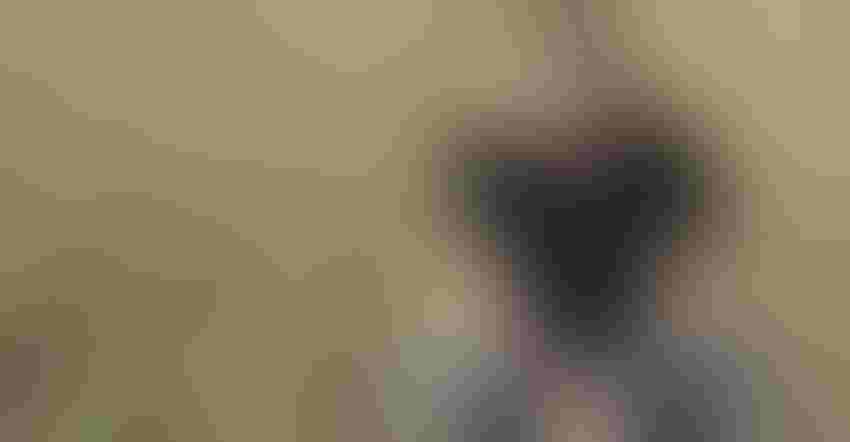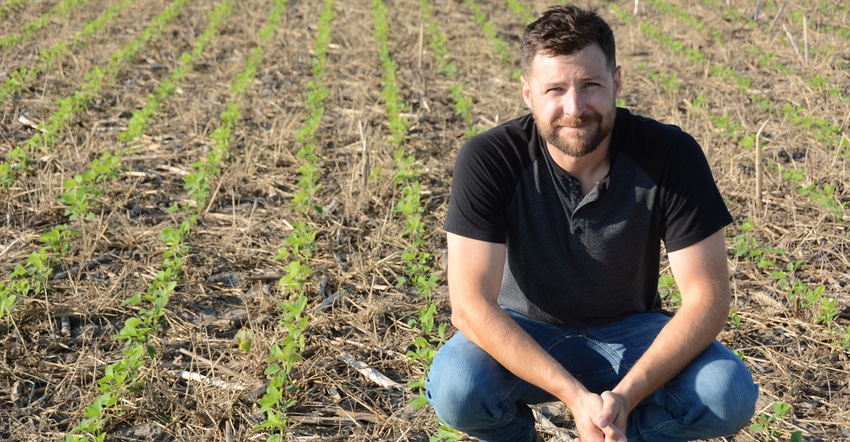 WINS: Ellisville, Ill., farmer Jason Chatterton is happy with him farm's cereal rye cover cropping system, and he and his dad hope to get it on two-thirds of their soybean acres this fall. "We've gotten along really well, and soil health is good," he says. "We're doing it for less labor and equipment, so there's a lot of wins."
Photos by Holly Spangler
Jason Chatterton will be the first to tell you he's no cover crop expert — that there are plenty of farmers who know more than him.
Then he fishes around between soybean plants and pulls roots on the dead cereal rye between rows. He talks about the light timber soil on this particular Ellisville, Ill., farm, and how his dad and late uncle started no-tilling soybeans 20-plus years ago. He describes how they strip till their corn acres, and how they started cover crops on a couple of hundred acres at first, expanded, and then eventually got a little money for it through the Natural Resources Conservation Service's Conservation Stewardship Program.
"I can't point to bean yields being better," he says, "but I can see places where we've normally had washouts and the rye held it in place. Our residue is digested by the soil pretty quickly. I can see a tangible difference in our soil tilth and condition, especially on clay soils."
He reads, and the science makes sense to him because he knows what he sees.
"We're banking that the stuff they say is true," Chatterton says. "And it makes sense to me as the natural order of things — to hold the soil through the winter and spring. That ground wasn't meant to be fallow that long."
And then he adds: "But I'm no expert."
Chatterton's cover crop experience may well be a metaphor for conservation in Illinois right now: Good intentions, but not enough money or experts.
For decades, the Illinois Legislature has lagged behind neighboring states in conservation funding, many of which have a dedicated funding source for conservation. Years without a state budget meant no money for soil and water conservation districts. Technical field staff fled the field for more stable employment. SWCDs lost nearly half of their personnel statewide. And from 2009 to 2019, Illinois got 16% to 51% less funding than all other upper Mississippi River states in combined funding for the Environmental Quality Incentives Program and CSP.
"That put a lot of stress on the conservation delivery infrastructure," says Grant Hammer, executive director of the Association of Illinois Soil and Water Conservation Districts. "The paradox was that at the same time the delivery system was stressed and pushed to the brink, the state released the Nutrient Loss Reduction Strategy."
On the federal side, state conservationist Ivan Dozier says 10 years ago, NRCS had 305 resource conservationists and support staff. Today, the agency has 248, but it's hiring 25 people. Across the country, NRCS is looking to bring 1,500 new hires on board.
That's good news, and so is the recent legislative move to double Illinois' conservation dollars, from $7 million to $15 million. Dozier says that reflects the change in conservation over the past 10 years. A decade ago, he says, the goal was to stop soil erosion on highly erodible land.
"Now we're looking at excess nutrients as water contaminants, not soil. That means we're looking at every acre as a potential source of nutrient loss — not just highly erodible land," Dozier explains. The upshot? Every acre is a candidate for variable-rate fertilizer and cover crops.
Progress or no?
But actual conservation progress is a mixed bag. Dozier says there's "far more" residue out there compared to 10 years ago. No-till acres are down, but the practice lost ground to reduced tillage, strip till and minimum till — types of tillage that might not meet the exact definition of no-till but aren't a moldboard plow either.
Nutrient losses are still happening, though. "We haven't moved the dial in a positive direction in reducing nutrient losses. That's still concerning to us," Dozier adds.
Adopted in 2015, the goals of Illinois' Nutrient Loss Reduction Strategy are to reduce nitrogen losses by 15% and phosphorus losses by 25% by 2025. The next biannual NLRS report comes out this fall, and proponents are nervous about what it will show — especially given its inclusion of the disastrous 2019 crop year.
Megan Dwyer is IL Corn's nutrient loss reduction manager, and she says excess water is a "curveball" for their team. Statewide from 2013-17, water flow in Illinois was 13% greater than the baseline years of 1980-1996. Some watersheds even showed a 30% greater water flow.
"How do we address excess water?" she asks. "We can't control water out of the sky, but we have to find ways to manage it and slow it down."
And despite nitrate losses that were up 7% statewide in the last NLRS report, Dwyer says Illinois ag is doing better. "That's going the wrong direction, but when comparing to the 13% increased water flow, we are doing something right," she says.
Dozier says it comes back to funding. "We have practices, and we know what works. We just need more of it."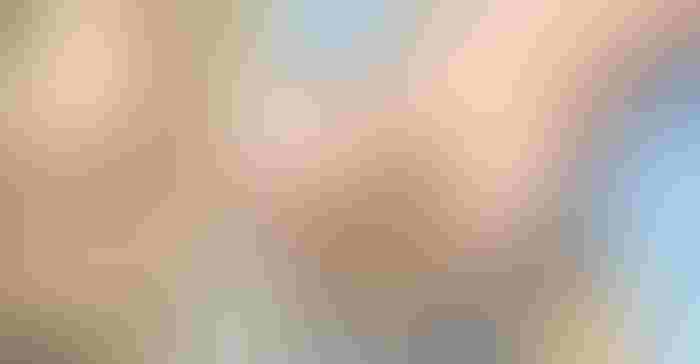 While the state struggles with technical resources and a bare-bones Illinois Extension staff, other opportunities have come from the private sector, including farm groups and companies willing to invest in agriculture. IL Corn has invested in Precision Conservation Management, putting specialists in five-county areas to work with a hundred farmers on conservation practices with economic results, and to help guide them through cost shares and paperwork processes. The Illinois Soybean Association signed on this year as well, and the program covers 30-plus counties.
"We need to do more to get a wider range in larger-scale adoption if we're serious about meeting goals in a voluntary manner," Dwyer says. "We have to figure out how to help incentivize landowners to see these practices on their farms."
Cool kids in conservation
The taboo around practices like cover crops is easing up, too.
"Now you're not the only guy doing cover crops, with everyone looking at you with a cocked head," Dwyer says. "Now everyone's looking at it for risk management, including crop insurance discounts — where it might have raised your risk five years ago."
Take the underfunded Fall Covers for Spring Savings program, which offered a $5-per-acre crop insurance discount for acres planted to cover crops in 2020. In 12 hours, Illinois farmers signed up for the entire 50,000-acre allotment. They signed up for 5,000 acres in the first hour, when the program opened at midnight. Dwyer says the program had 185,000 acres of interest.
"There's no cost-share dollars for those acres," she points out. "Farmers are doing the right thing because it's the right thing, not because they're getting paid to do it."
Champaign County's STAR program, which stands for Saving Tomorrow's Agriculture Resources, has now expanded to more than 60 Illinois counties, offering farmers the chance to become conservation certified. Already, landowners are calling those offices, asking to talk to STAR farmers about renting their land.
It's the kind of stuff that makes Dwyer think Illinois is making progress.
"For what we have for funding in this state compared to our neighbors, it makes all the difference. If you have a legislative system that's supportive of agriculture, that makes a difference," she says. "We've been trying with limited resources, so it's tough to look across the river and see they have more money than they know what to do with."
Next door
Michael Gill, director of conservation agriculture at the Illinois Soybean Association, says Iowa has had a 20-year head start on improving water quality, and Indiana — though rich in cover crop acres — has very different soil types than Illinois. He wants farmers to consider what they can do to help their soil remain productive over time to feed a growing population. Like what Jason Chatterton has observed, Gill says cover crops improve water penetration into the soil profile and increase organic matter, which allows soil to absorb and hold more moisture.
"Let's say it's August and the rains stop — as they do. August rains bring bushels of beans," he reminds. "If I increase organic matter and water-holding capacity, that field will suffer through dry conditions better than the next field with reduced tillage. Fields that used to pond will drain better, due to greater soil pore space."
But cover crops take time to work, and a lot of the commercial conservation and carbon programs pay out gradually over time, as opposed to paying more at the outset when farmers have more risk, more investment and a steeper learning curve. Gill wants to see that change.
"Some of Iowa's virgin soils were 20% soil organic matter and are now 4%. It takes time to get down to that level, and it'll take time to build back up," he explains.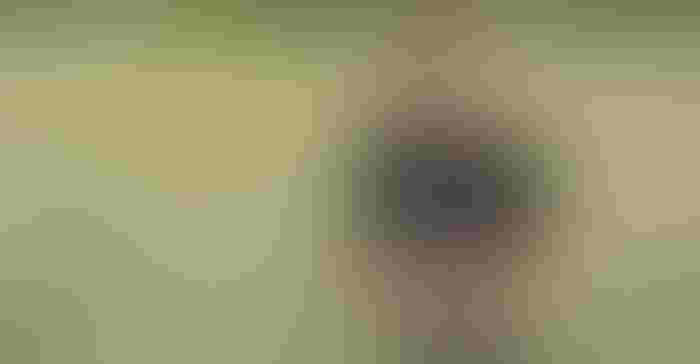 Nobody's exactly sure how many acres of cover crops Illinois farmers have planted, quoting anywhere from 100,000 to 1 million and never with certainty. Officials will have a better idea by year's end, because the Farm Service Agency is asking for reported acres for crop insurance.
Kris Reynolds of American Farmland Trust estimates 15 million acres of cover crops nationwide and roughly a million in Illinois, which represents less than 5% to 6% of Illinois cropland.
"There's tons of progress to be made for every state," he says, adding that one of the biggest drivers for cover crop adoption in the future could be as weed management.
Meanwhile, Chatterton has tried enough to know what works and what doesn't. He says they're not trying to control weeds, so they're using 50 to 80 pounds an acre of cereal rye — what he calls the "low-hanging fruit."
"There's really very little work with that system," he says. "You're already spraying. We seed with fertilizer and run the Aerway over it. They're all passes we were making across the field anyway."
The Chattertons don't plant covers ahead of corn. Cool, wet springs make them too nervous. They've tried flying on annual rye and radishes, but the seed didn't make it through the corn canopy to hit the ground.
And no-till? "Working it three times or whatever is a lot of expensive equipment and time and manpower that we don't have," he adds. "And we're not losing any yield."
Reynolds offers up some perspective: "Farmers get hit from all sides: 'You have to do this for the climate and this for water.'"
In the end, he says, cover crops are right, but they're right on all fronts because they improve soil health, and water quality, and the farmer's bottom line, and they're good for the climate.
Chatterton agrees. "I've seen enough to know it's the right thing to do," he says. "We'll keep moving ahead with more acres of it."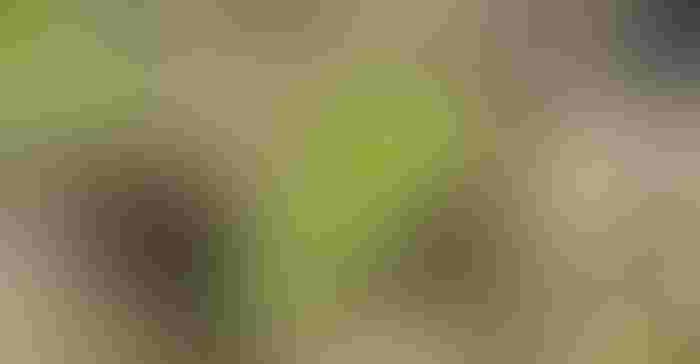 Conservation and landlords: A match made in heaven?
In Illinois, 62% of all landowners don't operate their ground, which means the non-operating landowner rents or crop-shares the ground to a farmer, often on an annual basis. Reynolds says that's tough when you're looking at conservation practices with a three- to five-year payout.
"You don't see the benefits for years. So are you willing to invest in someone else's land when you don't know if you'll be farming it in two to three years?" he asks.
University of Illinois Farmdoc now offers three lease addendums that contain conservation language. Reynolds is concerned landowners may not know about it, but he says those folks are ripe for a conservation conversation — especially if they're investors.
"An absentee landowner on a coast is the audience for sustainable, regenerative conservation, with agriculture as a solution," he points out. "That can propel the conversation to make a decision that's beneficial for the environment."
Those folks are also more likely to invest in their property.
"Imagine buying a quarter-million-dollar house and never putting anything into it, like a new roof. That's like cropland," Reynolds says. "We have to invest in it if we want it to be sustainable for the long haul."
Subscribe to receive top agriculture news
Be informed daily with these free e-newsletters
You May Also Like
---