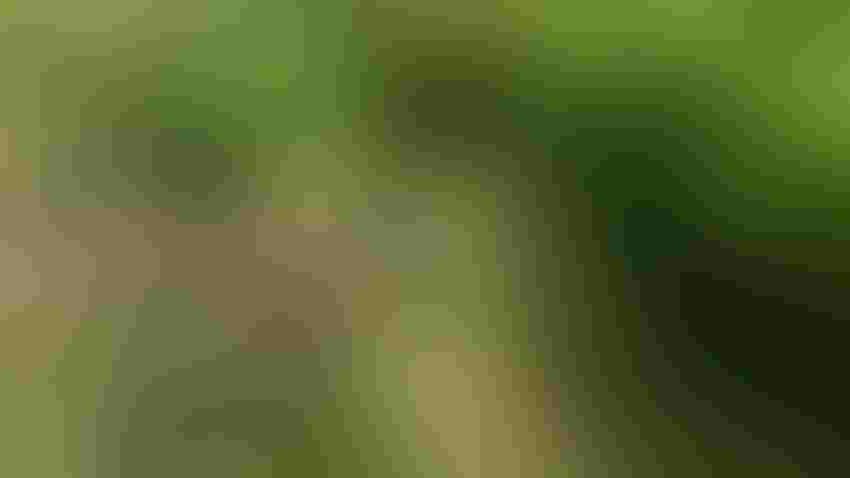 LIVING ROOTS: Adding cover crops to a cash grain rotation is beneficial for overall soil health. Cover crops also benefit grazing livestock, thus fulfilling another soil health principle.
Kevin Schulz
Regardless of soil type, all soils can benefit from implementing the six soil health principles.
"Soil health principles work everywhere because they're based in nature," says Liz Haney, soil and ecosystem scientist and co-founder of Soil Regen. "We're trying to mimic what nature does in our row cropping system. So, while the principles need to be applied differently, depending on your climate and your context, and your soil type, and they may respond differently — they still work everywhere."
Though the soil health principles — soil cover, limited disturbance, diversity, living roots, integrated livestock, context — are the same for everyone, each producer needs to figure out how they can be best implemented into their practices.
"You really have to get specific to your field, your farm, your practices, your situation and your context," she says. "And that's why that sixth principle [context] is so important."
Just as not all operations are the same, Haney's advice is not the same to every farmer. "I first ask them what their challenges are and give them some possible ideas about how we might meet those challenges," she says. "I'm not preaching; I just try and help farmers with whatever they're dealing with."
Being "on an island" is one of the biggest challenges that Haney hears from farmers who may want to try new practices while their neighbors are farming the same way they always have.
Haney helps producers understand what the soil and the plants are trying to tell them, "and how that interaction is going to work better for them," she says. "Rainfall is the biggest challenge, whether it's too much or too little. We have no control over that, so we try to mitigate the resilience to the effects of how the plants in the soil are going to interact to any amount of moisture."
Conservation of moisture can be achieved by using cover crops, which bring along with them other production questions: When to terminate the cover crop? What cover crop to plant? What cover crop works best on a certain piece of land?
For Haney, adding cover crops to a system is the key to soil health — keeping that living plant in the soil.
No-till optimum
Though she is a strong believer in no-till, "I am not a 'never tiller'," Haney says, acknowledging that there are times when tillage is necessary, such as fixing flood-damaged ground or ruts left by equipment in wet conditions.
"There are some soils that should not be farmed," she says, "I got some soil samples back recently and they were 30% carbon. You would think that they would be just great, but they're a mucky soil — just total muck. It's a swampland. It needs to be a duck pond, and they're trying to grow crops in it. So not everything is going to work everywhere."
In Haney's area of central Texas, she says short-statured corn is grown "because of our temperature; it gets too warm. In my opinion, it should all be grasslands. That's what it was in the beginning, but people have to make a living and I'm not going to get in the way of that."
Healthy soil, healthy area
Haney preaches soil health and regenerative agriculture as modes to carry producers to sustainable operations. "We're trying to weave the story of soil health in return on investment, because if we can help farmers with their return on investment, the more money will be going to rural economies, and we can revive rural America," she says.
Haney and her husband, Rick, developed the Haney Soil Test that is widely used to determine soil nutrients and other soil health indicators.
Liz Haney and Russell Hedrick started Soil Regen in 2019, and they focus on hosting soil health events and one-on-one farmer training, "trying to bring education from the big group down to the individual farmer," she says. "We also help companies with transitioning their farmers to regenerative, or understanding what their products are doing in the soil from a farmer perspective and then a soil scientist perspective."
One such event is a Beyond the Yield workshop set for Aug. 2-3 at Kearney, Neb.
Subscribe to receive top agriculture news
Be informed daily with these free e-newsletters
You May Also Like
---