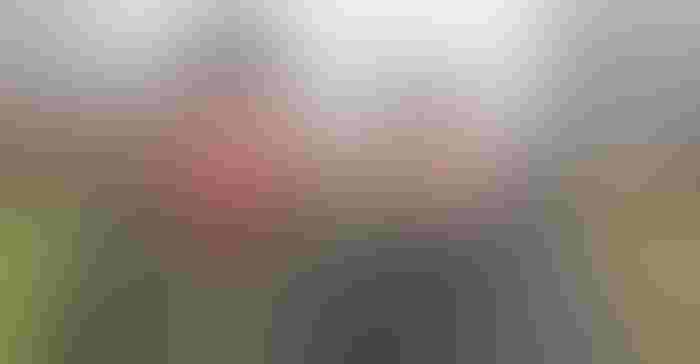 If you're looking for cover crops, a small vegetable farm might be the last place you would think to check. Yet Scott and Erica Hensley, Pittsboro, Ind., have 120 beds, and nearly all of them are covered with cover crops right now. They're not all green; some have already winter-killed on cue. But they're still providing some degree of soil protection and will help improve the soil over time.
The Hensleys began experimenting with cover crops while they still lived in Indianapolis and raised vegetables on city lots. They became acquainted with Kevin Allison, who has worked for the Marion County Soil and Water Conservation District for three years.
"My job is to help provide information to urban growers and small-farm operations to help them be successful," Allison says. He finds they're often interested in cover crops.
"There is no manual which says exactly how to do this in vegetable production," he says. "We've learned together, often by trial and error, and by listening to each other."
Allison has worked with 92 urban and small-farm operations, most of them ranging from zero to 8 acres in size. Many are organic, but some aren't certified organic operations.
New project
Today he's often joined by Elli Blaine, based in the Hendricks County SWCD office in Danville. The Hendricks and Marion SWCDs joined forces to seek a Clean Water Indiana grant to support specialists to work with small farmers on natural resource matters. Blaine came in 2017. The grant continues through 2020.
"My emphasis is to help small farmers and vegetable growers learn how to improve soil health and take care of natural resources, just like other farmers do," Blaine says. She and Allison, also partially supported by the CWI grant, often collaborate.
Cover crops and minimum tillage are big parts of what they promote, Allison says. "It's always a work in progress," he says. "We seek to help [farmers] minimize soil disturbance, maximize biodiversity, keep something living there as much as possible and control weeds."
Cover crops
The Hensleys are making cover crops a big part of what they do on their 1 acre of production. "Elli and I both work with them now," Allison says. "All of us learn together."
About half of the Hensleys' beds were seeded to cover crops that should winter-kill, Scott Hensley says. The main cover crops on those plots are oats, daikon radishes and Canada field peas. "If we're going to direct-seed a crop in the spring, we want cover crops that winter-kill," he says. "We're still experimenting with Canada field peas. Austrian winter peas don't winter-kill, but hopefully these will."
On other beds where crops will be transplanted, they use hairy vetch, rye and crimson clover, or some combination.
"It's hand labor in the spring," Hensley says. "We often cut back cover crops, pull them back and place plants in the soil."
He acknowledges that it can be hard work, but he's after improvements in soil health that cover crops can bring.
Allison notes that some growers who use cover crops that thrive in the spring then till them under. That was the concept farmers used decades ago when they grew clover and plowed it under, calling it green manure.
The idea is to provide cover, but also to produce nitrogen and improve the soil for future crops, Allison says. "People like Scott have already figured out that there's value in letting crops like crimson clover grow into late May," he notes. "That's when they produce the most N."
It's the same principle advanced no-tillers in commercial operations try, he adds.   
To see photos of the Hensleys' operation, click through the slideshow below.
Subscribe to receive top agriculture news
Be informed daily with these free e-newsletters
You May Also Like
---