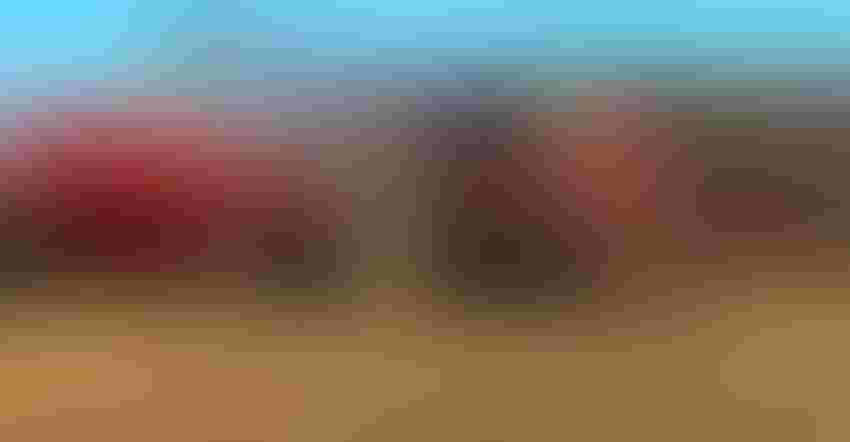 SEEDING ON THE GO: Gerald Miller seeds cover crops, usually annual ryegrass, as he combines in the fall.
Courtesy of Lou Gerig
Seeding cover crops behind the combine seems almost second nature to Gerald Miller by now. He's done it successfully for so many years that he wouldn't want to farm without seeding cover crops behind soybeans. Sometimes he seeds them behind corn, too.
Miller and his wife, Janet, farm near Somerset in southern Wabash County, Ind. He came up with the idea to seed cover crops behind the combine on his own.
"Early on, we had cover crops seeded by a helicopter," Miller recalls. "He misjudged it, and we had 90-foot gaps. So, I bought a seeder and filled in the gaps myself.
"I wondered for a long time how I could seed as I combined and do two things at once. I finally figured out how I could make it work, so I pulled the seeder out of the shed and went to work on it."
That was multiple combines ago, Miller says. Today, he mounts the seeder on the back of a Case IH 6088 combine with a 35-foot grain table and eight-row corn head. He removed the PTO attachment and attached a hydraulic motor to power the seeder. Then he ran wire to the cab so he can turn the seeder on and off and control the gate opening to control the seeding rate, all with actuators.
The seeder holds roughly 500 pounds of annual ryegrass, and Miller seeds 17 to 18 pounds per acre. He can seed 28 to 30 acres before he needs to fill up again. He hauls cover crop seed to the field with a seed tender.
While he was nervous at first about backing up the tender and aligning the auger over the seeder to refill it, he eventually figured out how he could simplify the process and make it strictly a one-man operation.
"I mounted a camera underneath the lid of the seeder," Miller says. "It helps me line up over the seeder. I can fill the seeder by myself and be ready to go again in about 10 minutes."
His cover crop of choice is annual ryegrass. "When I first tried this, I had a 25-foot head, and I was concerned if the combine spinners would spread it far enough, but they did," he says. "Now I have a 35-foot head, and they still spread it well across the width of the head."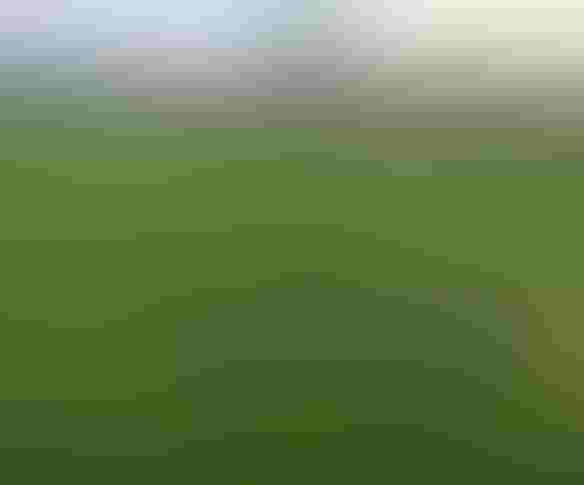 Seed drops directly from the seeder above a residue spinner. Two PVC tubes deliver seed — one to each spinner at the rear of the combine. When he seeds behind the combine during corn harvest, he only spreads on every other pass to get full-width coverage.
Miller has achieved the benefits he is after with cover crops by using annual ryegrass. He typically terminates it ahead of planting but has also planted while it's green. The secret to controlling it for him is a high rate of glyphosate, no other chemical in the tank and soft water, he says.
"One thing I like about annual ryegrass is that it really roots down deep," Miller explains. "We have found annual ryegrass roots down 4 feet deep doing ditch work before. That is a real plus."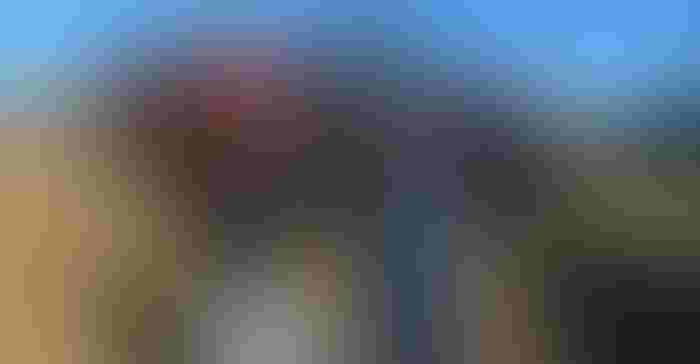 Subscribe to receive top agriculture news
Be informed daily with these free e-newsletters
You May Also Like
---