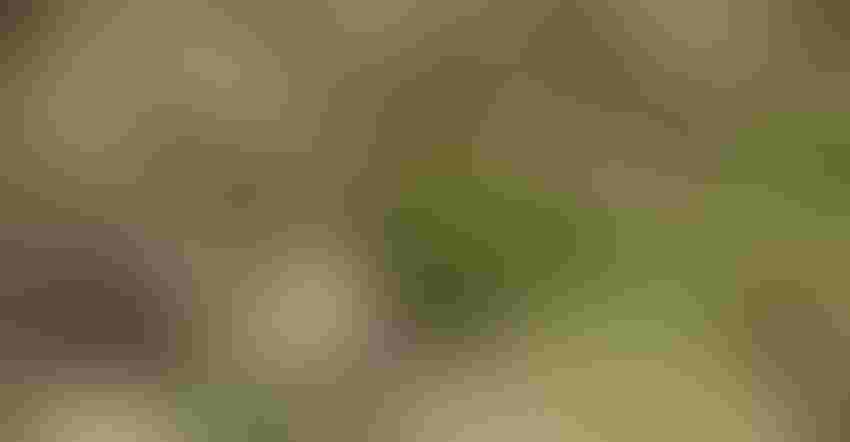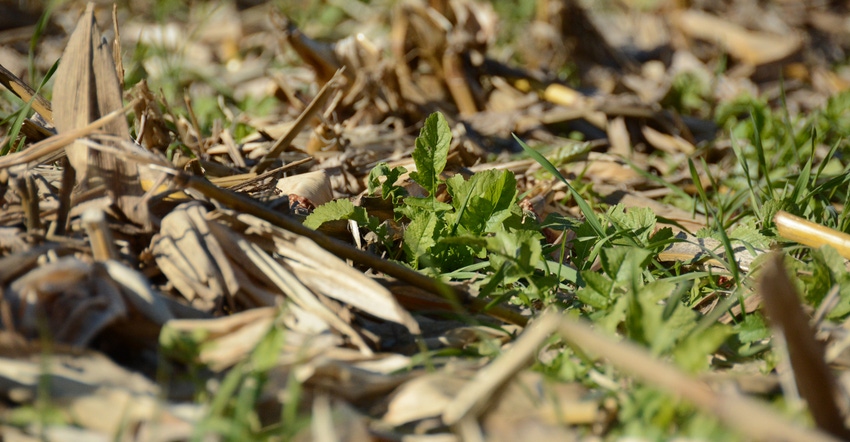 GET READY: The Illinois Department of Agriculture has expanded acres in its Fall Covers for Spring Savings rebate program from 100,000 to 140,000 acres. Staff expect the program will fill up quickly but hope to meet demand entirely this year.
Holly Spangler
The Illinois Department of Agriculture has good news if you're planning to sign up for its cover crop insurance discount program next month: Program limits have been increased from 100,000 acres to 140,000 acres.
The program, known as Fall Covers for Spring Savings, opens for sign-up at 8 a.m. on Dec. 15. Historically, it has filled up within hours, with many farmers waiting at their computer for the sign-up period to open. The program offers a $5 rebate on federal crop insurance for acres with cover crops. In 2021, farmers claimed all 100,000 acres within 10 hours, according to Brian Rennecker, IDOA bureau chief of land and water resources. The department received applications for 131,000 acres, which means 31,000 didn't get enrolled.
This year, Rennecker hopes that won't be a problem. IDOA is funding 100,000 acres through a line item in the state budget, and it received funding for an additional 40,000 acres through Illinois and U.S. EPA gulf hypoxia funds. If sign-ups are similar to last year, he believes all requested acres should be enrolled.
"We still hope it fills up the first day," Rennecker says. "With late plant and late harvest, we really don't know where we're at with cover crop acres statewide. It's going to be an interesting application period."
In the falls of 2019 and 2020, the program offered rebates on 50,000 acres. It expanded to 100,000 acres in 2021, and now sits at 140,000 acres in 2022.
Those who sign up will get a $5-per-acre rebate when they get their crop insurance invoice next August and September.
"It doesn't sound like much, but if your crop insurance is $20 an acre and you get a $5 rebate, that's a 25% savings," Rennecker says, adding that the rebate sometimes allows farmers to add coverage for wind and hail.
One last reminder: Before you sit down at the computer at 8 a.m. on Dec. 15, Rennecker says to be sure you have an electronic copy of your Farm Service Agency Form 578 with verified cover crop acres, and have your crop insurance policy number on hand. You'll need both to enroll. Visit IDOA's website to sign up.
About the Author(s)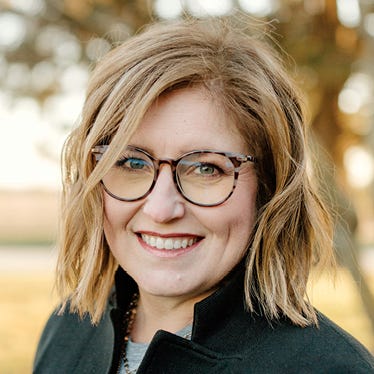 Senior Editor, Prairie Farmer, Farm Progress
Holly Spangler has covered Illinois agriculture for more than two decades, bringing meaningful production agriculture experience to the magazine's coverage. She currently serves as editor of Prairie Farmer magazine and Executive Editor for Farm Progress, managing editorial staff at six magazines throughout the eastern Corn Belt. She began her career with Prairie Farmer just before graduating from the University of Illinois in agricultural communications.
An award-winning writer and photographer, Holly is past president of the American Agricultural Editors Association. In 2015, she became only the 10th U.S. agricultural journalist to earn the Writer of Merit designation and is a five-time winner of the top writing award for editorial opinion in U.S. agriculture. She was named an AAEA Master Writer in 2005. In 2011, Holly was one of 10 recipients worldwide to receive the IFAJ-Alltech Young Leaders in Ag Journalism award. She currently serves on the Illinois Fairgrounds Foundation, the U of I Agricultural Communications Advisory committee, and is an advisory board member for the U of I College of ACES Research Station at Monmouth. Her work in agricultural media has been recognized by the Illinois Soybean Association, Illinois Corn, Illinois Council on Agricultural Education and MidAmerica Croplife Association.
Holly and her husband, John, farm in western Illinois where they raise corn, soybeans and beef cattle on 2,500 acres. Their operation includes 125 head of commercial cows in a cow/calf operation. The family farm includes John's parents and their three children.
Holly frequently speaks to a variety of groups and organizations, sharing the heart, soul and science of agriculture. She and her husband are active in state and local farm organizations. They serve with their local 4-H and FFA programs, their school district, and are active in their church's youth and music ministries.
Subscribe to receive top agriculture news
Be informed daily with these free e-newsletters
You May Also Like
---