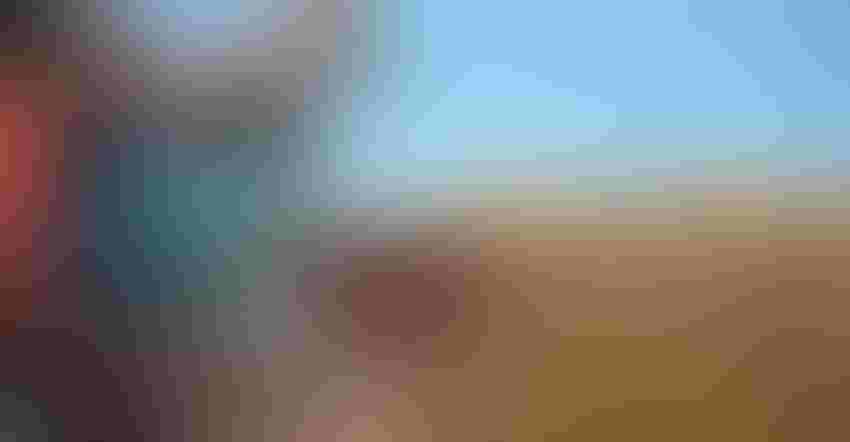 PAYING BACK: Companies ranging from Walmart to JPMorgan Chase to Shopify are paying farmers like Steve Stierwalt for storing carbon in the ground and protecting water quality.
Austin Keating
Corporate giants are moving ahead with ambitious climate targets, and they're relying on agriculture to offset much of their emissions. Walmart alone is counting on farmers and ranchers to keep 200 million to 300 million tons of carbon out of the atmosphere by 2030 to achieve its climate goals. And it's not alone.
As demand begins to spike for carbon and sustainability credits, profits are going to farmers for increasing the store of organic carbon in their soil.
Related: Get paid for sequestering carbon
During the 2020 growing season, Indigo Ag is selling stored carbon for farmers for $20 a ton to companies such as JPMorgan Chase and Shopify. Farmers across the U.S. shared data with Indigo Ag during the growing season. Their payoff on carbon credits amounts to about $15 per acre if they changed at least one practice, such as diversifying a crop rotation, reducing or eliminating tillage, or adopting cover crops.
Nationally, the Ecosystem Services Market Consortium is running nine pilot projects where it verifies the environmental benefits of the conservation practices a farmer adopts and sells the benefits as credits.
Companies like ADM and organizations like the National Farmers Union started the consortium in 2019. Their goal: to establish a new source of income for farmers with a market for sustainability credits. For the 2021 season, ADM is buying carbon credits from Illinois farmers in a 12-farmer ESMC pilot. It's restricted to the 16-county region of IL Corn's Precision Conservation Management program.
"Their farmer-first focus is why we chose to pilot this effort with ESMC," says Laura Gentry, director of Water Quality Science at IL Corn.
She says farmers will have to answer questions about their farming operations. That information is then fed into models that generate estimates of the environmental benefits of the practices. For carbon assets, farmers will have to have their soil sampled in years 1, 5 and 10 to validate the model.
Building from 1st steps
One of the farmers who joined ESMC has been using cover crops for a decade and no-till for even longer. Steve Stierwalt of Sadorus, Ill., says while he's eager to see income from the program in 2021, his real motivation is to help set up an incentive to attract more farmers to conservation. But ESMC isn't an Illinois farmer's only option to earn a reward.
Stierwalt is a member of IL Corn's Precision Conservation Management program and earned $750 for sharing data into the anonymized program that compares yields and costs of different agronomic practices across the 16-county region.
He's also been a member of the Saving Tomorrow's Agriculture Resources program since he helped start it three years ago with Joe Rothermel of Broadlands, Ill. They both use no-till, strip till and cover crops to boost soil health and limit nutrient loss.
STAR is a brief survey of conservation practice adoption a farmer can fill out to see how many "stars" he or she has earned. By tracking this progress, Stierwalt hopes STAR can eventually help farmers earn a premium for their stewardship.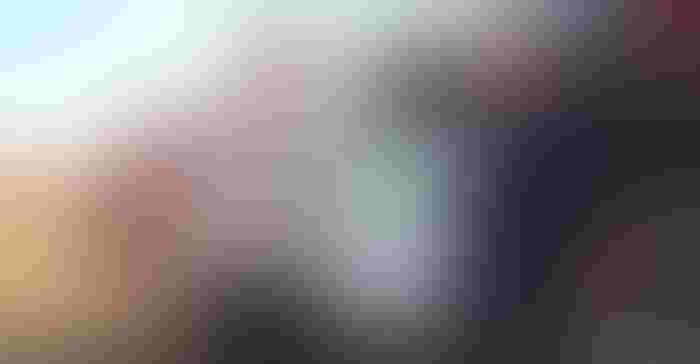 "The STAR program is a good road map for adopting conservation practices," Stierwalt says. "It's not just for soil health and cover crops, but for nutrient management, too. We're protecting water quality."
By 2028, ADM commits to having 25% of its farmers be five-star-rated, and 50% be three-star-rated.
To get there, ADM is also offering to pay $10 an acre for the cost of cover crops for new adopters in the Decatur, Tuscola, Hume, Oakland and Hoopeston elevator region. Bayer's Carbon Initiative pilot program was launched this fall as well, paying farmers the same rate.
Farmers who have already adopted cover crops on all their acreage are ineligible for both Bayer's and ADM's cost assistance but will have a chance to earn a return on their carbon storage through ESMC when the pilot transitions to a full launch in 2022.
Subscribe to receive top agriculture news
Be informed daily with these free e-newsletters
You May Also Like
---