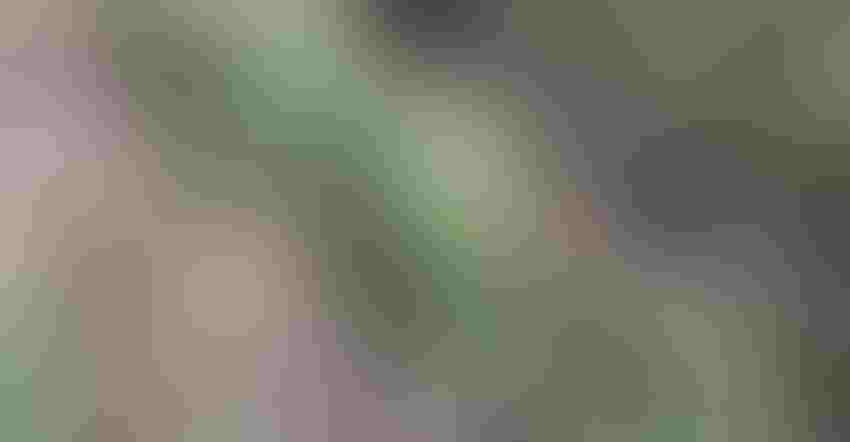 SEED LAWS: With cover crop acreage increasing, farmers are raising questions about how to buy and sell seed mixtures without violating seed laws.
With the rising popularity of cover crops, Iowa State University Extension agronomists and officials at the Iowa Department of Agriculture are receiving questions from farmers about how to grow and sell cover crop seed.
If you're thinking about diversifying your farming operation by producing cover crop seed and selling it to other farmers, there are some important factors to be aware of. Frequently, farmers wish to buy a small grain to plant, such as oats, barley or wheat. However, the farmer who produced and sold that grain may have grown a variety that has Plant Variety Protection Act protection. The PVPA provides developers of new varieties of plants patent-like rights that protect the reproduction and distribution of their varieties.
Many varieties protected by law
Varieties protected under PVPA can be sold as seed only with permission of the certificate holder and, in some cases, only as a class of certified seed. Also, these varieties protected under the PVPA can be sold or advertised for seeding purposes only by the owner of the protection certificate or with the owner's permission.
Owners of the certificate may bring civil action if they feel their rights have been infringed and may ask the court for an injunction to prevent further infringement. In 2018, an Iowa producer received a consent judgment for $2,975,000 for illegally selling seed of a protected variety.
Farmers often ask how to go about producing and selling Variety Not Stated cover crop seed. It is not possible to sell VNS seed legally under the Federal Seed Act. Once a variety is named, that name is attached to it, even after the PVP on the variety expires. For information on raising and selling protected varieties of seed, contact the Iowa Crop Improvement Association.
Do you need a seed permit?
Depending on how you intend to produce and sell seed, you may need an Agricultural Seed Permit from the Iowa Department of Agriculture and Land Stewardship, or you may qualify for the "selling seed from the farm" exemption.
All agricultural seed sold in Iowa, whether under a seed permit or not, is required to be tested and properly labeled. All agricultural and vegetable seed sold, offered for sale or transported within Iowa shall be labeled, as per tests conducted by Iowa State University Seed Testing Laboratory, or tested in accordance with the Association of Official Seed Analyst's rules.
In Iowa, agricultural seed must include the following information on the label:
name of the kind, or kind and variety, of each agricultural seed present in excess of 5%, and the percentage by weight (If "variety not stated' is used on the label, the kind of seed must still be listed. Seed cannot be labeled or advertised under a trademark or brand name in a manner that may create the impression the trademark or brand name is a variety name.)

lot number or other lot identification

state of origin of alfalfa and red clover

percentage by weight of all weed seed

name and weight of occurrence per unit weight of each kind of secondary noxious weed seed present

percentage by weight of agricultural seed, which may be designated as "other crop seed" other than those required to be named on the label

percentage by weight of inert matter

information for each named agricultural seed listing percentage of germination, exclusive of hard seed; calendar month and year of test; and percentage of hard seed, if present

name and address of the person or company who labeled the seed (If the seed is treated, inoculated or coated, contact IDALS for more labeling details.)
The test to determine germination must have been completed within nine months, excluding the month of the tests, prior to sale, transporting or advertising for sale.
Get your questions answered
For questions about seed permits, labeling requirements or state law regarding sale of seed in Iowa, contact: Robin Pruisner, IDALS seed control official at 515-725-1470 or [email protected].
For questions on certified seed, approved conditioners, native seed or quality assurance, contact the Iowa Crop Improvement Association at 515-294-6921 or [email protected].
For questions on seed testing, contact ISU Seed Lab at 515-294 6826, [email protected] or seedlab.iastate.edu.
For Plant Variety Protection questions, contact USDA.
Source: IDALS and ISU, which are responsible for the information provided and are wholly owned by the source. Informa Business Media and its subsidiaries aren't responsible for any of the content contained in this information asset.
Subscribe to receive top agriculture news
Be informed daily with these free e-newsletters
You May Also Like
---