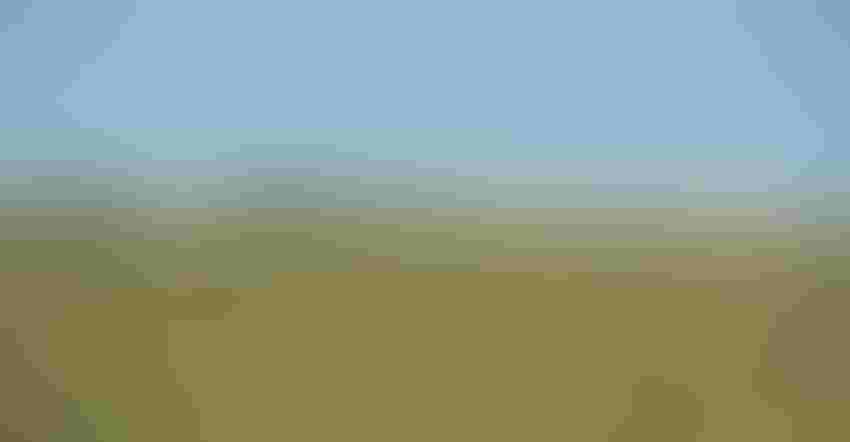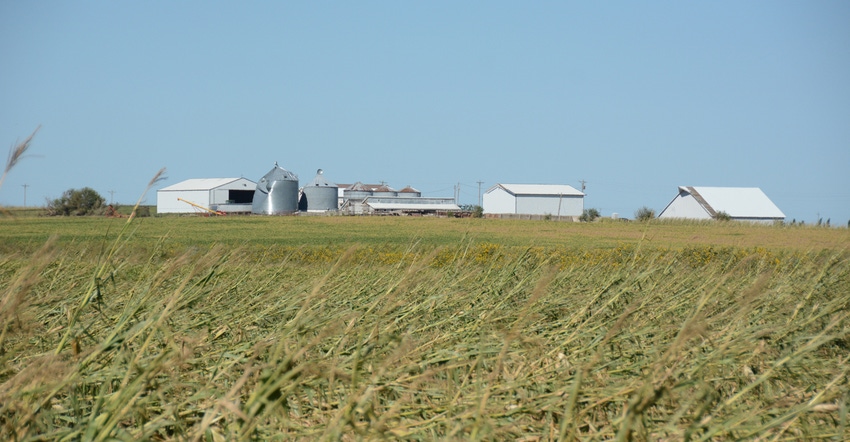 COLLECTING ON CLAIMS: Generally, you need to harvest as much of the damaged crop as you can before crop insurance companies will settle your claim.
Rod Swoboda
Most people would agree 2020 has taught us how to expect the unexpected. For farmers, the recent derecho windstorm reminds us we are not immune from the impact of Mother Nature and the effect on our major crops and farmsteads. One issue of major concern for farmers is how to communicate with their crop insurance provider to ensure payment under their individual policies. 
Farmers spend roughly $3.5 billion to $4 billion in premiums to insure themselves against a major loss, and over 90% of America's planted crop acres are insured. Typically, farmers spend a lot of time reviewing the type of policy they are entering into and the premium associated with that policy, but may not carefully review the policy, reporting requirements and procedures in the event of a loss. Federal crop insurance rules are strict, and farmers need to understand their policies and know that they must strictly comply with the rules to ensure indemnity payments are made as expected. 
Windstorm damage coverage 
According to USDA's Risk Management Agency, which oversees the crop insurance program, thousands of crop insurance adjusters nationwide respond to production claims. Communication with your adjuster, agent and insurance provider is key to ensure you receive the maximum payment under your policy.  
Many farmers find themselves in the situation where they cannot or do not intend to harvest the crop. RMA has procedures in place to guide producers in that event. If the approved insurance provider (AIP) through the adjuster determines that the crop cannot be mechanically harvested and there will be zero production, the acreage will be appraised as "zero production," and the producer should receive the full indemnity payment due under the policy. However, RMA procedures require that the producer sign a certification form that they will not harvest the crop. 
When harvest is possible, but the producer doesn't intend to harvest due of its difficulty, the AIP can settle the claim based on appraised production. Producers should be careful to not destroy the crop until the adjuster finalizes the claim. Communication between the adjuster and the producer is certainly key in these situations. As I always say, get it in writing.
Remember, misrepresenting a claim to RMA can lead to a loss of the entire indemnity payment and/or loss of coverage — a situation producers do not want to find themselves in. 
Consult your insurance agent 
If you find yourself dealing with the derecho damage this year, a host of resources and articles are available on the topic. Of course, we all know we need to read and familiarize ourselves with the insurance policies we enter into and crop insurance is no different.
The crop insurance industry, with its government and private insurance company interplay, makes it more difficult for producers to keep up with an ever-changing industry. However, keeping up with new developments is critical, and consulting with your agent, especially during a disaster, is key. 
One of the areas that can impact the "bottom line" in an already tough farm economy is jeopardizing a claim by making a reporting mistake or not understanding the type of policy you are entering.
Remember, the AIP is required to audit all indemnity claims over $200,000. Thus, it is critical to review acreage and yield reporting carefully with your agent and make sure your agent understands all components of your crop operation. RMA will continue to monitor claims over $200,000 and if the level of claims in excess of $200,000 rises above 5% of all claims within the state, RMA may provide relief on the $200,000 review requirement by issuing an emergency order. 
What if your claim is denied? 
What happens if you file a claim and it is denied by the insurance company? If a crop insurance participant receives an adverse decision from the company, the participant may appeal that decision and submit the case to a trained arbitrator. If you review your policy closely, you will see the arbitration provisions. Also, a separate process involves the National Appeals Division, which allows an insured participant to appeal from a final agency determination that is adverse to them. 
Go right to the source to get more information online. RMA has developed an online checklist identifying the steps necessary to successfully file a crop insurance claim based on the Aug. 10 derecho. See RMA's frequently asked questions about the derecho. Also, Iowa State University Extension specialist Alejandro Plastina has written a practical guide for producers filing claims. Read Practical guidelines to file crop insurance losses due to the derecho. 
For next month's Legal Issues column, we will discuss what happens when there is a death of a family member involved in the farming operation. What is the law if they die without a will or a plan? What is the current thinking on federal estate tax exemptions and tax basis issues in light of the November election? 
Herbold-Swalwell is an attorney with Brick-Gentry in Des Moines, Iowa. 
Subscribe to receive top agriculture news
Be informed daily with these free e-newsletters
You May Also Like
---