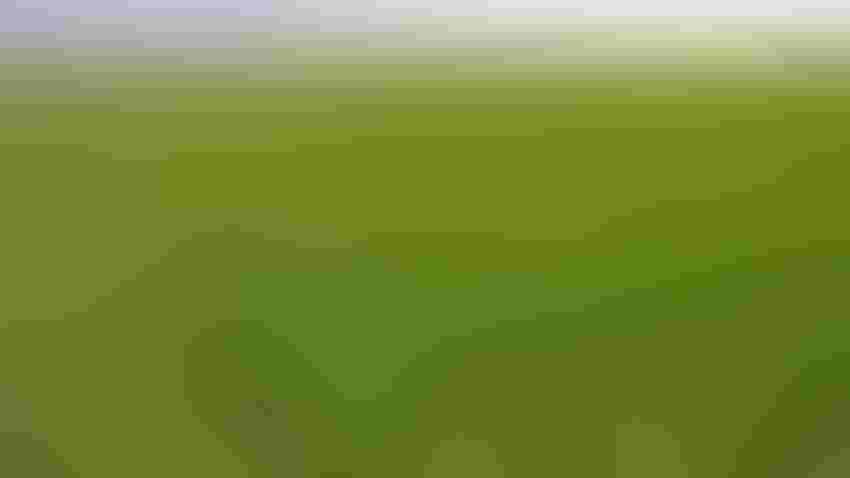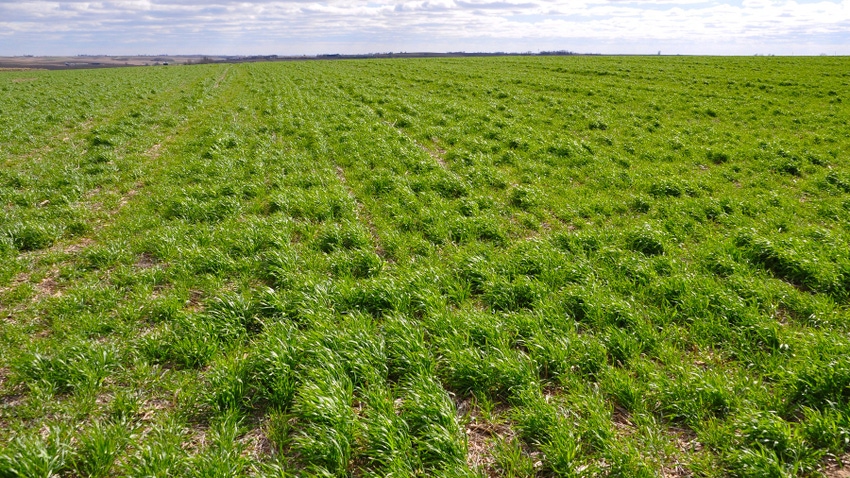 BENEFITS: Cover crops after soybeans offer multiple benefits to the land and soil.
Lynn Betts, NRCS and Soil and Water Conservation Service
by Liz Ripley
Cover crops have been proven to deliver advantages in erosion prevention, as was clearly evidenced after the blizzard that struck Iowa in December 2022. Soil was carried from tilled fields into adjacent snowdrifts and ditches, making it easy to recognize fields that had erosion controls in place versus those that did not.
However, cover crops also play important roles in nutrient retention through the production of biomass in fields. Biomass is typically defined as green vegetative growth that is not intended for harvest. These plants, which overwinter and/or grow early in the spring in advance of planting, use and store nutrients that might otherwise be leached from the soil with precipitation and snowmelt runoff.
"In a recent study of cereal rye cover crops, researchers sought to understand methods that would deliver the most biomass benefits and least drag on corn production by assessing factors such as seeding type and timing, as well as cover crop density and termination timing," says Mark Licht, associate professor and Extension cropping systems specialist with Iowa State University Extension and Outreach. "As we approach spring planting, outcomes from this project and other studies can help inform farmers getting ready to plant corn into cereal rye."
A general rule of thumb is that more biomass delivers more benefits such as forage, nutrient and sediment retention, weed suppression and soil health. Measured in thousands of pounds per acre, target biomass densities relate directly to the intended operational goal.
Biomass goals
If the operational goal is to relieve pressure on pastures by using the cover crop for grazing, fields should be prepared to contain the livestock and should have between 4,000 to 6,000 pounds of biomass per acre.
If winter annual weed suppression is the goal, 2,000 to 4,000 pounds per acre may suffice, if the cover crop is planted early enough in the fall to ensure substantial establishment before winter. However, to control more resilient weeds that have a longer germination period, as much as 5,000 to 6,000 pounds per acre may be necessary.
Aligning these guidelines with different goals is only one part of the puzzle. Understanding how to measure biomass in the field and predict timing of termination to maximize value while minimizing impact on the subsequent cash crops is also critical to balancing the risks and rewards of cover crops.
Measuring biomass
"There are two prongs to the biomass conversation," Licht says. "We must continue to educate farmers on the benefits of biomass accumulation, and we must develop better methods for quantifying the amount of biomass in a given field."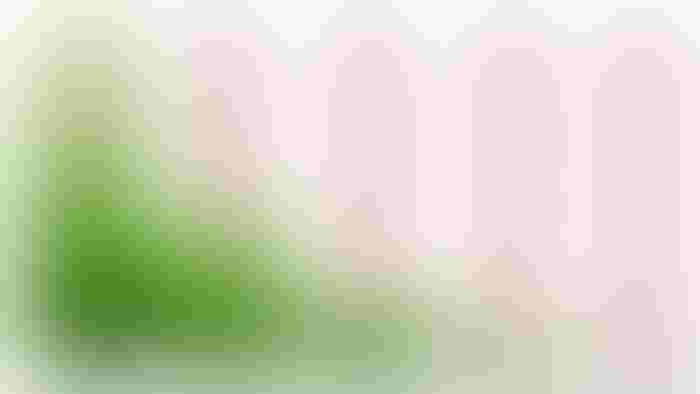 COVER CROPS: The height of rye stems obscures some of the visibility of a measurement pole that provides site-specific data to quantify standing biomass volume. (Courtesy of Shifting Mosaics Consulting)
Current biomass volume models from the Natural Resources Conservation Service and other organizations vary widely, sometimes indicating as much as a 100% difference for the same area. Since biomass is predicated on the growth of the cover crop itself, new methods which measure the height of cereal rye stems provide more data for calculation of biomass volume. In addition, there is strong evidence that monitoring air temperatures and weather can indicate both the growth rate of cereal rye cover crops as well as field readiness for planting.
Simple observational techniques in which plant height is measured by how much the cover crop obscures visibility of a known device is enabling researchers to draw data-driven conclusions regarding the amount of biomass standing in a field. Such site-specific information can be useful in determining termination timing.
Termination timing
The standard recommendation for terminating cereal rye before planting corn is 10 to 14 days. Studies continue to support this recommendation and caution against late termination as the impact to corn productivity can be significant. And, with the emergence of better measurement techniques to estimate biomass volumes, termination could be done as soon as biomass goals are achieved — which could be earlier than the 10- to 14-day window in years with warmer temperatures in the early spring.
Cover crop adoption
Current Iowa cover crop implementations are severely lagging the 12.4 million acres suggested by the Iowa Nutrient Reduction Strategy. Continuing efforts to understand the barriers to adoption and educate producers on the short- and long-term benefits using new measurement techniques should support expanded adoption.
"Ultimately, farmers are going to make cover crop decisions based on economic terms that take into account cash crop inputs and yields, as well as the cost to establish and terminate cover crops," Licht says. "It is difficult to put a value on the long-range soil health and erosion prevention benefits of cover crops as they can take years to manifest, but if a producer can find cost benefits such as feedstock cost reduction or herbicide and nutrient demand decreases as justification to adopt cover crops sooner, those long-term benefits will add value to the overall productivity and profitability of a farm."
Ripley is Iowa Learning Farms manager and a Water Rocks conservation outreach specialist.
Subscribe to receive top agriculture news
Be informed daily with these free e-newsletters
You May Also Like
---