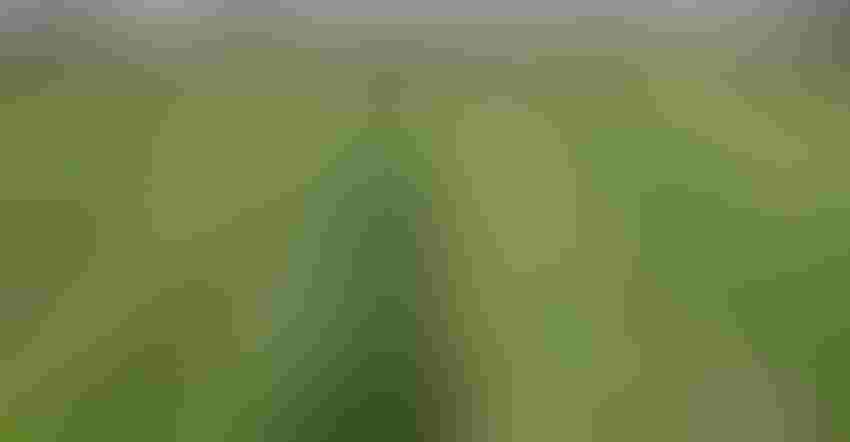 GOOD FIT: Vegetable producers find cover crops protect the soil when planted after the vegetable crops are harvested.
Specialty crops offer a unique opportunity to include cover crops in rotations. Since they're often harvested earlier, they leave a wider seeding window to establish good growth prior to freezing temperatures. 
Specialty crops and silage leave very little cover. Residue that remains is fragile and breaks down easily. The soil is bare and susceptible to erosion until next year's crop is planted. There is very little material added back into the soil as organic matter. Your goal should be to avoid naked soil!
Continuous specialty crops or silage without other crops in the rotation results in lost productivity and an increase in nutrient inputs needed to sustain yields over time. With the addition of cover crops, soil is protected against erosion with a living cover. Cover crops may also help break up soil compaction, common where repeated field trips are needed no matter the soil condition. Cover crops also add organic matter and scavenge leftover nutrients, keeping them from washing or leaching away. 
Widening the planting window for cover crops allows additional time to grow more biomass. In the case of specialty crops, cover crop termination method will most likely be tillage. However, benefits from cover crops are still gained since the soil is covered most of the off-season.
After silage, cereal rye, barley and triticale are cover crop options that could be harvested in the spring for additional feed. However, if building organic matter is your main goal, harvesting cover crops may not have the desired effect since most of the plant is removed. It still will provide benefits such as erosion protection and nutrient scavenging while it is growing.
Harvesting the cover crop might act as the termination method depending on timing and growth stage. In most cases, alternative methods such as herbicide or tillage will probably be needed. 
Standard procedure
Cover crops after silage harvest should be standard operating procedure when manure applications are planned.  They help hold nutrients from manure, keeping them in the field.
Manure can be applied to an already growing cover crop, or a cover crop can be seeded after manure application. A growing cover crop will scavenge available nutrients from manure more quickly, minimizing chances of runoff or other losses. 
When applying manure into an established cover crop, use no-till or low-disturbance injectors for liquid manure applications to minimize cover crop disturbance. Surface applications of liquid or solid manure can be immediately followed by equipment with a cover crop seeder to lightly incorporate both manure and cover crop seed in one pass. You could opt for seeding during manure application by adding cover crop seed directly to the slurry. Follow all applicable setback requirements when surface spreading manure. 
If you are new to cover crops, there are many aspects to include in your cover crop plan. Species selection, seed quality, establishment timing and method, and termination are all important for cover crop success.
With a comprehensive plan, specialty crops and silage fields are a great place to try them out and see what works with your operation. Go ahead, give cover crops a try. Who knows, it might be just what your soil is missing! 
Bailey is the state conservation agronomist for the Natural Resources Conservation Service. He writes on behalf of the Indiana Conservation Partnership.
Subscribe to receive top agriculture news
Be informed daily with these free e-newsletters
You May Also Like
---