Johnny Hunter wants to wean himself from dependency on irrigation water. And while he's at it, he's aiming to cut his reliance on a lot of other inputs, too.
"We've spent a lot of money over the years putting our land to grade, laser grading our fields and ditches so we could be sure to get furrow irrigation water off our land," says the Missouri Bootheel farmer. "I know how to do that, but what I really want to do is keep water on the farm -- not on top of the land, but in the soil profile. We'll irrigate when and if we have to, but our plan is to use no-till and cover crops to drastically cut our irrigation water needs."

Johnny Hunter is using cover crops on 800 acres this year to cut costly irrigation water use, as well as to reduce compaction, increase organic matter, build nitrogen, and control weeds. This photo was taken last October.
Right now, Hunter has only about 300 dryland acres -- he's irrigating about 90% of his land. "We're flooding fields on a weekly basis now, but my hope and plan is to cut back," he says. "I think I can cut back even in this first year -- if I can cut out a couple of waterings in this first year, I'll see a return on investment from saving on fuel, time, equipment and labor expenses."
Little information on covers and irrigation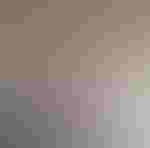 Johnny Hunter has found cover crops offer many advantages, that's why he's gone "all in."
Hunter's interest in cover crops peaked more than a year ago, when he began researching soil health. "Our soil structure and organic matter is very degraded even on our highly productive acres. As I was looking down the road, I wasn't excited about what the future of farming held for me," admits Hunter. "The dependencies on fertilizers, herbicides and other inputs are just getting to be overwhelming. I'm looking forward to letting nature do some of the work to reduce those dependencies. I am astounded by what some people have been able to achieve with a commitment to building their soils, and along with that, their yields and profits, on all kinds of soils and systems."
He's traveled to North Dakota to talk with farmers and conservationists who have worked to build soil health for more than ten years. But Hunter hasn't been able to find anyone with experience using cover crops in furrow irrigation systems that could apply to the corn, soybeans, wheat, cotton, rice and popcorn he grows. As he talked to everyone he could and read magazines and Internet reports about soil health and cover crops, "I couldn't find anything on furrow irrigation and cover crops, except for a few people who were tilling their land and cover crops under for irrigation purposes," continues Hunter.
All-in on cover crops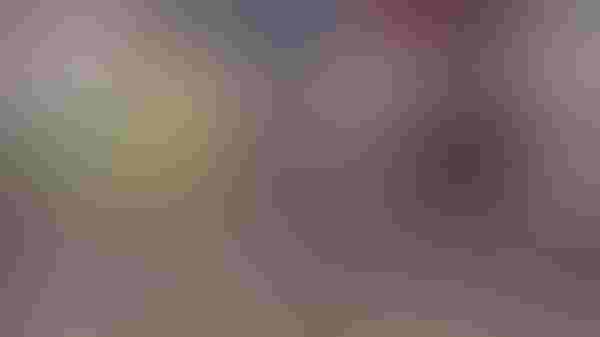 Hunter developed a prototype modification to the cultivator he plans to use this year to move as little residue and soil as possible while creating a furrow to move water.
Last fall, Hunter went big into cover crops, seeding 800 acres of 2,300 to various mixtures after harvest. "When I make a change that feels right, I like to make it a big one," he explains. "There will be a learning curve, but it forces me to be innovative and to make it work."
He says he got an excellent stand on 315 acres, a good one on 250 acres, and an acceptable stand on the remaining acres.
"It came down to planting dates. The earlier we got the cover crop in the ground, the better it became established. We were at the mercy of the harvest, the weather and all the other things we have to do in a short time so couldn't get it all in early."
A primary purpose of all the mixtures is to help retain more water in the soil profile. The mixtures help build organic matter in the soil. "I've read that every 1% increase in organic matter in your soil profile can hold an extra 16,000 gallons of water," he says. "That number struck home with me."
Hunter seeded three different blends of cover crops, depending on the cash crop he's planting for the coming year. "We tried to think through the needs of the following crop. For soybeans and cotton, we need the covers to block out weeds for better weed management. For corn, we want to reduce compaction and build nitrogen," he says. "I didn't do it alone. We talked to experts like Ray Archuleta and Jay Fuhrer of the NRCS -- we had some really good people with lots of experience helping with all of this."
Big challenge
"One big challenge I see coming on our furrow irrigation you don't have on dryland farming is getting water down the middle from the high end of the field to the low end," he says. "We may have to make a few compromises, like not getting water through every row in every instance."
Hunter is making adjustments to a cultivator that moves only a little soil and a little cover crop while leaving a clean water furrow to help the water move through the field.  "Minimum disturbance to the cover and soil will be key," he says. "I'll have to figure out some things as we go."
While you might think having irrigation water available would be an advantage for cover crop emergence, Hunter says it would be used reluctantly. "It shouldn't help much in establishment, because the irrigation water would float and wash the seeds down the furrow," he says. "And in the case of a dry year, if for some reason the cover crops took moisture from the cash crop during emergence, then I'd only irrigate them on an emergency basis. That's defeating the whole purpose of using cover crops here."
He might let the cover grow longer on irrigated cotton and soybean land. "We'll take it field by field," he says. "On dryland cotton and beans, we'll probably let the cover go until it's almost ready to put out a seed head. On irrigated cotton and beans, we may let it grow 12 in. to 16 in. high before we terminate. We want to get as much biomass as we can within reason." Hunter says he'll terminate covers ahead of corn at 8" to 10" high, or earlier if it's a dry spring. 
- Betts writes from Iowa
Subscribe to receive top agriculture news
Be informed daily with these free e-newsletters
You May Also Like
---