World needs more cotton, demand staying strong
World needs more cotton, demand staying strong
On the heels of an "encouraging upturn" in cotton's global demand, the U.S. cotton industry has "excellent prospects for achieving profitable cotton production and processing" in the period ahead.The surge in global demand and the fact that "the world needs more cotton," particularly in rapidly-developing economies like China and India, bodes well for the natural fiber.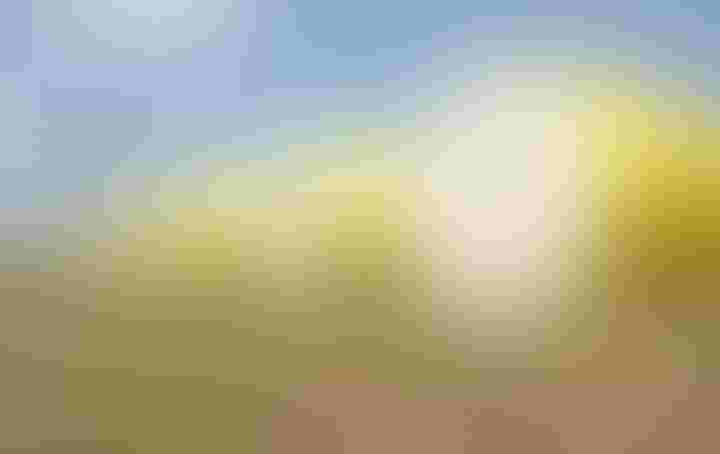 On the heels of an "encouraging upturn" in cotton's global demand, the U.S. cotton industry has "excellent prospects for achieving profitable cotton production and processing" in the period ahead, the chairman of the National Cotton Council said in kicking off this year's Beltwide Cotton Conferences in Atlanta.
The surge in global demand and the fact that "the world needs more cotton," particularly in rapidly-developing economies like China and India, bodes well for the natural fiber, Eddie Smith, Floydada, Texas, producer said, noting that the council's export promotion arm, Cotton Council International, "is well positioned and committed to capitalize on this opportunity."
CCI's message about the U.S. cotton industry's continued commitment to quality and timely delivery "was reinforced in numerous meetings with representatives of our largest customer during last September's leadership exchange trip to China, led by Council Vice Chairman Charles Parker," Smith said.
The Beltwide conferences, which draw several thousand producers, agribusiness representatives, university/Extension/research personnel, and government leaders, is the largest annual event for the U.S. cotton industry.
"These conferences are unsurpassed in terms of their diversity of audience and the number of research disciplines represented," Smith said, "and our partnership with all these sectors has a tremendously successful track record."
The steering committee for this year's event, chaired by Perthshire, Miss., producer/ginner Kenneth Hood, established goals for maximizing attendance, facilitating involvement by participants, and enhancing technology transfer. Among changes was a revamping of the conferences' schedule in order to include more workshops and seminars.
These include a workshop on sustainability, natural resource conservation, and farm profitability is the topic of one workshop, spotlighting the cooperative efforts by the council, Cotton Incorporated, USDA's Natural Resources Conservation Service, the Keystone Center and other organizations to document U.S. agriculture's strong record of adopting responsible production and conservation practices. The workshop featured a hands-on demonstration of the Field-to-Market grower tool.
Another workshop, to be held Thursday morning, will be devoted to "one of production agriculture's biggest concerns, weed resistance management," Smith said. The topic is considered so important, he noted, that an entire morning will be devoted to it and no other sessions will be held during that time period in order to allow maximum attendance.
A third workshop was planned on what's in the pipeline for new cotton traits and products that are under development.
For the fourth year, the Beltwide has also included a Cotton Consultants Conference, focusing on new technologies and regional crop assessments.
In summing up the National Cotton Council's activities in 2010, Smith expressed appreciation that "our industry's collective resources were effectively applied to successfully address a wide array of priority issues this past year." 
Key priorities: WTO, farm bill, regulatory concerns
A key priority, he said, was 'maintaining constant contact with Congress and the administration on a host of legislative and regulatory issues," including farm bill implementation, the administration's budget proposal, agricultural appropriations, emergency disaster legislation, the World Trade Organization's Brazil case, new farm legislation, and a number of key regulatory concerns."
And, Smith said, the council "provided factual and timely responses to the misinformation that appeared in a number of editorials by the popular press" through articles that addressed the WTO Brazil case, U.S. cotton policy, and emergency disaster legislation.
"We were very pleased with the administration's announcement of a negotiated framework agreement in the WTO/Brazil cotton case — which avoids the immediately harmful economic effects of trade retaliation and puts the serious discussion concerning U.S. cotton program changes before Congress in the 2012 farm bill."
Smith cautioned, however, that "there will be long-term implications as we will be faced with the potential of making significant changes to the US cotton program."
On a positive note, he said, the council "was able to convey our industry's concerns on a number of key environmental issues during a special and unprecedented meeting last year with USDA Secretary Ton Vilsack and Environmental Protection Agency Administrator Lisa Jackson. We were joined by the chairmen of five other commodity groups to discuss National Pollutant Discharge Elimination (NPDES) permits, spray drift regulations, the Endangered Species Act, and the pesticide registration process, along with other concerns."
Throughout 2010, the Cotton Foundation continued to play a vital role in support of the council's mission through its agribusiness members' support for a number of important research and education efforts, Smith said.
"Beyond our industry's near-term challenges and priorities, the council implemented a plan for effectively addressing several important long-term goals. The Cotton Foundation's Vision 21 project is providing a three-pronged approach for addressing the critical issues facing the U.S. cotton industry, with work areas that are necessary for our industry's future success. 
"These include an assessment of the fastest-growing consumer markets for cotton textiles, life-cycle studies to strengthen cotton's sustainability message, and a thorough analysis of ways to improve cotton flow.  This project will culminate later this year with industry stakeholder meetings to develop policies and programs that will help guide the council, CCI, and the Cotton Foundation in building new markets and achieving industry profitability and efficiency."
Vision 21 is being jointly managed by the council, CCI and Cotton Incorporated, and was funded by an initial grant from Monsanto, with additional support from John Deere.
"There are still many challenges before us," Smith said. "Research, education and technology transfer continue to be critically important, and the council will continue its longstanding commitment of its resources for technology development and transfer and bringing resolution to technology-based priorities."
Subscribe to receive top agriculture news
Be informed daily with these free e-newsletters
You May Also Like
---