Where do things stand with Xtend technology registration?
Where do things stand with Xtend technology registration?
"Ultimately, we're looking forward to the EPA finalizing their decision to give growers the opportunity to spray one of the dicamba formulations over-the-top of these crops." -- Kim Magin, Monsanto director of industry affairs.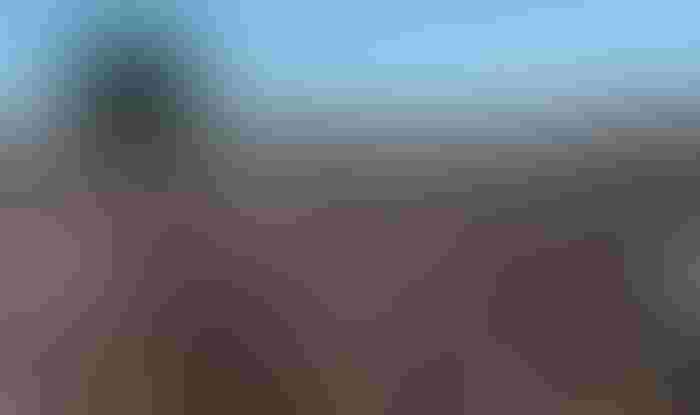 Planting season is in full swing and that means Monsanto's Xtend cotton and soybeans will soon emerge. While the technology can't be fully used yet — no spraying of dicamba over-the-top of soybeans — it's worth checking in with Kim Magin, Monsanto director of industry affairs, on where the EPA registration process stands, how state regulatory boards are reacting and how Xtend is being introduced overseas.
Magin spoke with Delta Farm Press on April 7. Among her comments:
An update on the EPA registration…
"Last Friday (April 1), EPA issued a draft label and their overall assessment of the use of (dicamba) in soybeans and cotton. It's really good news for growers to see this step in the regulatory process begin. We're that much closer to growers being able to experience the full Xtend crop systems; be able to plant tolerant soybeans (RoundupReady 2 Xtend) and cotton (Bollgard II Xtend-Flex). Ultimately, we're looking forward to the EPA finalizing their decision to give growers the opportunity to spray one of the dicamba formulations over-the-top of these crops."
Chances the approval will come down in time for growers to spray over-the-top this season?
"M1691, a straight-goods dicamba product, is the first formulation we filed for a label with EPA. That's the first part to go through. That will ultimately lead to the approval of some new, improved dicamba formulations we call Xtend with VaporGrip and XtendiMax with VaporGrip.
"M1691 is the first going through the public comment period. Over the next 30 days, the EPA wants to hear about the draft label and the assessment where they, in their review, say the use of dicamba in tolerant soybeans and cotton should be permitted. They're making a recommendation to move forward.
"So, that 30-day period must come and go. Following that, the EPA has to review the comments and make a final determination.
"Will they go through and be able to complete that process before farmers are out of the field (in 2016)? We don't know because we don't control the EPA process. But our best guess is having dicamba formulations ready for growers is unlikely for this year. We have our fingers crossed that the approval will come as quickly as possible so growers, without further delay, will be able to use this new tool in soybean and cotton production in 2017."
Why plant?
Why are farmers planting RR 2 Xtend soybeans if they can't make full use of the technology?
"We're very excited and proud of this whole product lineup. Our new varieties include improved agronomic traits, including resistance to nematodes and phytopthera root rot. The silver lining of these regulatory delays growers have faced is that we've continued to advance and improve the genetics and varieties we're offering to farmers. Roundup Ready 2 Xtend soybeans are some of the highest-performing soybeans we have in our overall portfolio and we're excited for farmers to experience the yield with the anticipation they'll be able to spray (dicamba) over-the-top next year."
On the importance of farmers weighing in during the comment period…
"We see this as an important step for growers to use this tool to control weeds. We're asking for farmers to step up and make their voices heard with EPA. EPA needs to finalize a label that's sound in agronomic practices, encourages stewardship and is user-friendly for farms and farmers.
"We're strongly encouraging farmers to weigh in. We've created a web tool to help people make comments."
On what's happening at the state level…
"Once we get the federal label, we'll make a submission to all of the states in which we intend to sell this product. Each of the states will review and create their own state label.
"In Arkansas, the Plant Board has already, over the last several years, looked into how to handle dicamba operations. That's also true of other new herbicide-tolerant technologies.
"You can see a trend in the Delta where there is cotton production. There is collaboration among weed science experts and other stakeholders regarding what needs to be in place to encourage successful applications of dicamba and other formulations.
"Some states, like Arkansas, are evaluating additional state restrictions to go in conjunction with the (expected) EPA label. The EPA label has jurisdiction across the United States. Some states will then subsequently add other provisions.
"Two states in particular, Arkansas and Mississippi, are considering additional provisions. Mississippi requires an additional label and training — a 24C, a state requirement for training and permitting.
"In Louisiana, there are existing laws that have been on the books. They require a permit be acquired before a spray application is made. That will remain in place."
Overseas
On the Xtend technology overseas…
"Canada has full approval to plant the seed and spray the chemistry over-the-top. Canadian farmers have had that approval for over a year.
"We're also seeking full regulatory approval to plant and spray over-the-top in Argentina. We anticipate that happening later this year.
"We're still seeking regulatory approval in Brazil and expect it to come in the near future.
For the latest on southwest agriculture, please check out Southwest Farm Press Daily and receive the latest news right to your inbox.
"For U.S. soybean farmers, we're looking at the ability to export their (Xtend) crops to other countries. The largest buyer of U.S. soybeans is, by far, China. We received word in February of their final approval after pending for many years. That's a significant approval we'd anticipated for some time.
"We also have approval in a number of other major countries: Japan, Korea, Mexico, Australia, New Zealand. We're awaiting European approval and that should come in the near future."
About the Author(s)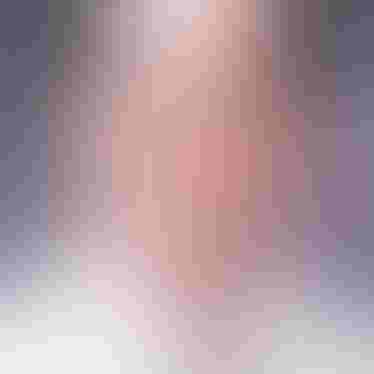 Associate Editor, Delta Farm Press
David Bennett, associate editor for Delta Farm Press, is an Arkansan. He worked with a daily newspaper before joining Farm Press in 1994. Bennett writes about legislative and crop related issues in the Mid-South states.
Subscribe to receive top agriculture news
Be informed daily with these free e-newsletters
You May Also Like
---