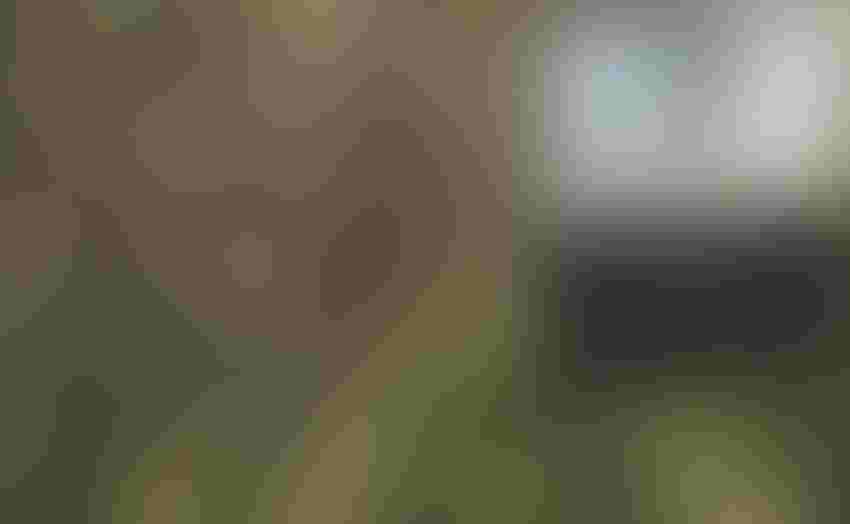 The cotton plant leans haggard against a white pickup truck. You can see it's seen a lot — experienced an ordeal or two.
You don't have to see a fight firsthand to know one took place. You can arrive at the scene of the brawl shortly after it's over, take a look at the contenders and get a pretty good idea of what went down — the good and the bad.
Dr. Jared Whitaker was asked to take a look at a picture of the cotton plant in question and give his assessment, a forensic read if you will, on what circumstances led to the plant's unfortunate appearance.
As the University of Georgia Extension cotton specialist, Whitaker knows the good and the bad of what Georgia's No. 1 row crop went through this season. He had not previously seen the cotton picture, however, or visited the field in which it was taken. From the picture, though, he surmised quite easily the plant had a good start this growing season but fell on repeated hard times. The plant in the picture represents what a particular field in Worth County, Ga., went through this season, and it can only speak for that field.
Editor's note: Special Southeast Farm Press thank you to Allen McCorvey of Worth County, Ga., for submitting the cotton picture referenced in this story and to Jared Whitaker for his insight and for playing along with this story idea.
Related:Photos show Perdue visiting Georgia, Florida farms damaged by Irma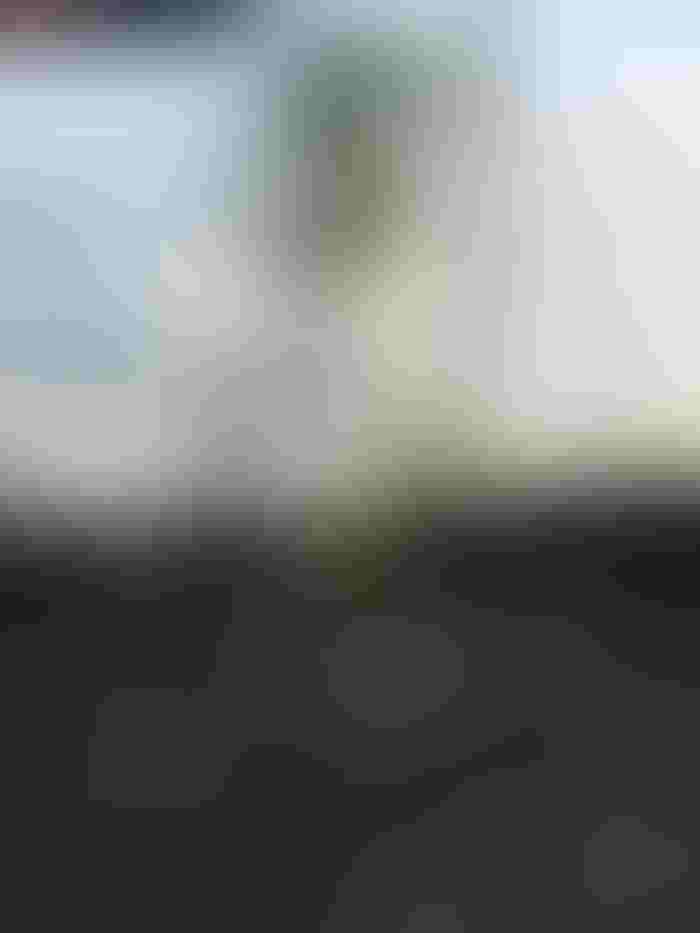 Late-season reports point to a solid-yielding, quality Georgia cotton crop this year in general, but many Georgia cotton plants and fields experienced a similar situation shown in the picture of the cotton plant in Worth County, located in the south-central part of the state. Results of a survey coupled with an economic estimate at the end of this article shows how much one devastating event cost this cotton plant and many Georgia cotton growers.
On first look
A cotton plant grows indeterminately, meaning it will continue to convert the energy it gathers into vegetation until frost or some other extreme event kills it. Due to this natural aptitude, the plant's appearance, to the right kind of eyes, can say a lot about what it went through, especially late in the season and just before defoliation takes place — such as the state of our cotton plant as it leaned on that truck in that Worth County field Oct. 25.
On first look, Whitaker said the plant was likely planted in mid-May. It was later confirmed planted around May 20.
You can see the plant had a good start, but something drastic happened soon after: The crop started at the bottom falls short of its potential. As the bottom part developed in June, that part of Georgia received excessive rainfall and cloudy days, which you can see stunted the plant's growth and delayed further fertility applications.
Related:Irma: Ag assesses damage and gets back to work
As you move up the plant, you can see it stumbled on and regained some stature and ability to better turn sunlight, fertility and good moisture into growth. But it was behind, and had to keep fighting up hill.
As a cloudy, rainy June cleared into more-favorable July growing conditions, what started as early whitefly problems turned into a whitefly epidemic, which hit cotton (and many other crops) frighteningly hard in late July and through August.
You can see the plant went through this stress because "other than the very bottom you don't see any second-position fruit, and we usually set second- and third-position fruit there. That is one thing we are hurting on (in some fields) and that can be due to the fact that those are later-maturing bolls … with rainfall and cloudy weather you can have poor fruit retention," Whitaker said.
Then something drastic must have happened to the plant. The evidence is seen in its midsection where a meager, frail-looking frame remains.
Hurricane Irma hit.
"You can tell that the nodes are not slammed together tight (there), which says you had decent rainfall to keep it growing vegetatively but not the boll load to slow it down. Without that boll load, you can see how those internodes are so expanded like they are," Whitaker said.
After Irma devastated southern and central Florida, it came up through south Georgia Sept. 11 with tropical storm winds and whipped the cotton plant and the field for about 12 hours, shredding leaves and knocking squares and bolls out of the plant.
Following Irma's blow, the plant recovered somewhat. Looking at the top of the plant in relation to the bottom of the plant, you can see it still had some energy left but no bolls to direct that energy into developing a crop, which resulted in excessive vegetation at its top, wasted vegetation and energy that resulted in no crop, or lost potential.
You can then see that the plant grew what Whitaker called a 'dryland switch,' or went from putting on vegetative growth at its top to putting it on as basal growth back at its bottom. Again, this was due to the plant's remaining energy and sunlight penetrating down the plant due to lack of leaves and growth in the midsection because of Irma.
Update on Irma damage
Though rainy, cloudy weather set much of Georgia's cotton back early in summer, and whiteflies attacked the crop early and throughout summer, it was Hurricane Irma that brought the most profound damage to the crop. In mid-November, Secretary of Agriculture Sonny Perdue designated 83 Georgia counties as primary disaster areas due to the impacts of Hurricane Irma.
Soon after Hurricane Irma, Whitaker, with the help of UGA Extension agents in cotton-growing counties, provided the Georgia cotton industry and representatives with an early estimate of cotton losses due to the storm, and it appears those estimates hold true as harvest continues.
To estimate Irma losses, Whitaker and agents collected 24 samples in nine counties across the Coastal Plain region of the state. The average lint yield loss was calculated to be 206 pounds per acre. The worst cases had losses of more than 600 pounds per acre. The lowest losses were less than 50 pounds per acre, with the median loss calculated at 131 pounds per acre.
Based on this sample analysis and farm visits and farmer conversations, Whitaker says most of the state's cotton crop was damaged by Irma, as was predicted soon after the storm, with 10 percent to 15 percent total loss across the state.  However, he points out that the storm affected individual fields differently depending on growth stage at the time of the storm. Some growers were hurt much worse, while some were spared from major losses.
"If you consider that 10 percent of the crop was nearing harvest at the time of the storm and that an average of 206 pounds per acre was lost due to wind blowing cotton on the ground, there would be 129,000 acres with a loss of 206 pounds per acre, equaling $19,930,500 in lost revenue," he says, based on 1.29 million acres of cotton in Georgia priced at 75 cents per pound of lint.
With the remaining acres impacted variably, but averaging 15 percent (estimating 30 percent of the crop damaged at 25 percent, 15 percent or 5 percent, respectively), along with USDA's Sept. 1 yield estimate for the state at 1,013 pounds per acre, the total loss nears $152 million.
"So, to say this storm was worth $100 million to Georgia cotton producers is very conservative, with a loss of over $150 million easily calculated.  From a per-acre standpoint, losses could average 157 per pound," he said. 
About the Author(s)
Subscribe to receive top agriculture news
Be informed daily with these free e-newsletters
You May Also Like
---