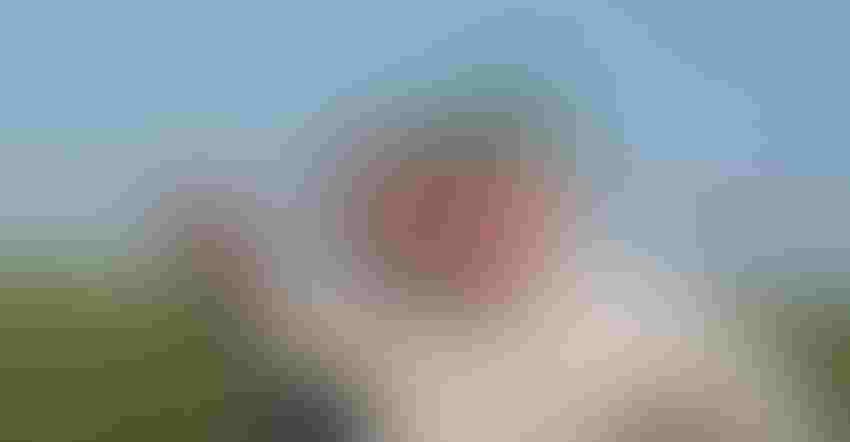 Agricultural consultant Bob Glodt discusses importance of PET.
Agri-Search agricultural consultant Bob Glodt is passionate about two things: the importance of using potential evapotranspiration or PET to develop water management strategies for cotton and speaking up about the lack of profitability he's witnessing among his good growers, something he says is worse now than in the 1980s.
Glodt was a guest speaker at the 2018 Texas Alliance for Water Conservation Field Day at Muncy, Texas. "Using PET data to make irrigation management decisions is a reliable way to ensure consistent yield goals without wasting water," says Glodt. PET represents the combined loss of water through the plant's process of transpiration, and evaporation of water from the earth's surface.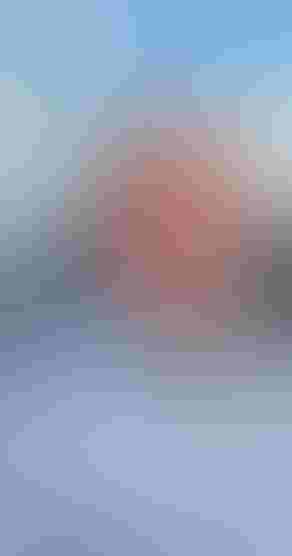 The key to developing a strategic irrigation program is trying to put a percentage of irrigation on the crop at peak demand, says Glodt, who began his consulting business in 1980 at Plainview, Texas.
"If you overwater cotton early and then don't have the water to take it through peak, heavy water demand, you've negated what you are trying to do," says Glodt. "As long as water is applied using a systematic approach, the correlation between water and yield is a linear relationship: the more water you put on, the more yield you make, up to a point. But if you put it on willy-nilly, put it on heavy early, and cut it off late, it's not a linear relationship. That's why it's difficult to predict yields from year to year if you're not following some kind of systematic approach like PET irrigated."
The veteran consultant says he has four rules for success for an effective water management plan:
Your irrigation system must be efficient

Keep water in root zone prior to first flower

Add extra water just prior to bloom to build soil reserve

Irrigate a consistent percentage of PET after first flower
Glodt, who also operates his own demonstration farm, encourages growers to take advantage of the PET network listed on the TAWC website. "It's the only one in the country," he says. "It's simple to use and it's free."
LEPA
When it comes to water application, Glodt says the spray system growers use to irrigate matters. "I go around the country and I see these broadcast spray systems and I can't, for the life of me, understand why we've been so slow to change back to LEPA. A LEPA system is 80 percent efficient, which means, if you put on an inch of water, you're going to get eight-tenths of good out of it. If you put it in broadcast spray, you're spreading water over 60 inches instead of 30 inches on 30 inch rows or spreading it over 80 inches rather than 40 inches on 40-inch rows. It's not going to penetrate into the soil as equally and it's going to have more water exposed to heat and wind, and your efficiency is going to be around 50 percent. So, you're losing a third of an inch for every inch you are putting on.
See, Pressure on ag markets increases as foreign currency values decline, U.S. interest rates rise
"And if you put on 10 inches, that's three inches you're going to lose. My data show you can make around 80 to 90 pounds of cotton per inch, so if you've lost three inches, three inches times 90 pounds is 270 pounds of lint for a total yield. Those tiny amounts make a big difference."
Glodt says there are a few instances when LEPA is not the best system. "If you've got crops on a slope, you're probably better served in broadcast spray, but your efficiency is going down. It makes a difference to have efficiency, so you have less evaporative loss; the LEPA system pushes water into the profile and you can use the broadcast spray mode if you have to."
Speak up
On a personal note, when asked about the biggest change he's witnessed in his 38-year career, Glodt says, he's seen more growers struggle today to maintain profitability than he did in the 1980s.
"These guys are second-to-none, wonderful business managers, and it really concerns me. My growers were better off financially in 1981 and 1982 than they are now. Their exposure has increased. Every input they have to produce a crop hasn't gone up just a little bit — it's gone up exponentially. The fertilizer, seed cost, harvesting equipment, tractors, irrigation expenses, they have all gone up and we're still looking at 60-70 cent cotton.
"I'm really concerned when you have people who are top managers who are finding it hard to make things work — something needs to change. We can talk about water management and better techniques for farming but when the economics is so out of balance, none of this is really going to get a farmer out of trouble. I've got a problem with it. I'm very concerned."
The answer? Glodt says it's time for everyone in agriculture to speak out. "There needs to be a national look at this, we need to start considering the guy who is growing the crop rather than everybody in between."
As growers finish the 2018 crop year, Glodt says he wishes them luck. "It's been a hard year for these guys. I've seen too many good farmers struggle and that's what we need to focus on. We've got to have farmers in this country. We've got to have people to produce our food and fiber and they've got to be rewarded financially. Things have got to change."
Subscribe to receive top agriculture news
Be informed daily with these free e-newsletters
You May Also Like
---