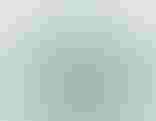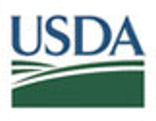 Pheasants Forever has confirmed USDA Secretary Tom Vilsack will attend National Pheasant Fest 2010 in Des Moines. Vilsack, the former Governor of Iowa, is slated to give the keynote address at the Pheasant Fest luncheon on Saturday, Feb. 27 at noon. Immediately following the luncheon, Vilsack will sign a first-ever Memorandum of Understanding (MOU) between USDA's Natural Resources Conservation Service, Farm Service Agency and Pheasants Forever. 

US Secretary of Agriculture Tom Vilsack is shown petting his "best friend." When he was governor of Iowa, Vilsack hosted the annual Iowa Governor's Pheasant Hunt.
"We are very pleased to have the secretary joining us at National Pheasant Fest and we see this MOU with the NRCS and FSA as an excellent step toward accelerating the delivery of conservation policy to on-the-ground habitat acres," says Dave Nomsen, Pheasants Forever & Quail Forever's vice president of government affairs. 
The MOU establishes the framework for the three groups to work together in partnership toward common goals; specifically the implementation of Farm Bill conservation programs. The MOU allows for the free flow of information between the groups and provides a foundation for Pheasants Forever to deliver conservation technical assistance to farmers, ranchers, and landowners.
In this capacity, Pheasants Forever, along with other state wildlife partners, currently employ 50 Farm Bill and partner biologists in eight states. The Farm Bill Biologist program is designed to assist landowners in implementing conservation practices on their property. To date, Pheasants Forever Farm Bill Biologists have contacted and consulted 30,000 landowners, resulting in the improvement of 1.3 million acres of land for wildlife.
Big question--What is the future of CRP program?
"We are also optimistic that secretary Vilsack will be bringing us some much needed good news about the Conservation Reserve Program's future," adds Nomsen. "Every pheasant hunter, particularly our Iowa members, looks across the snow covered landscape today and clearly see the need for returning significant acres back to the program."
Originally established in 1985, CRP is in its 25th year. There are currently 31.1 million acres enrolled in the program nationwide, which has seen 6.5 million acres expire in the last three years. Of significant concern is that another 15.4 million acres more are set to expire by the autumn of 2012 without any new sign-ups currently upcoming. 
CRP is a voluntary program offering landowners annual payments for 10 to 15 year contracts for establishing grass, wetlands, shrub, and/or tree cover on their environmentally sensitive lands. Not only have these CRP lands been shown to improve pheasant populations, but CRP is also responsible for improvements in water quality, soil erosion prevention and the creation of critical habitat for a wide variety of other wildlife species. CRP also helps stabilize farmer's incomes through annual payments and contributes billions of dollars to the economy annually from hunting expenditures; much of which benefits rural communities. 
Pheasant population is very important to state of Iowa
* At a press conference on March 9, 2006, then Governor Vilsack helped Pheasants Forever announce National Pheasant Fest's first visit to Des Moines in 2007. 
* Iowa bird hunters set an all time low pheasant harvest during the 2008 season with 383,000 roosters bagged. It's expected the 2009 season total, when the final results are tallied, will be even lower than 2008.
* In the last three years, 389,426 acres of CRP have expired in Iowa. There are currently 1.6 million acres of CRP under contract in Iowa. However, another 422,041 acres are slated to expire in the next three years.
* Secretary Vilsack will become the third secretary of agriculture to attend National Pheasant Fest. Mike Johanns attended the Des Moines event in 2007 and Chuck Connor attended the St. Paul, Minnesota event in 2008.
If you're interested, plan to attend National Pheasant Fest 2010
The National Pheasant Fest is the country's largest event for upland hunters, sport dog owners and wildlife habitat conservationists, combining a national outdoor tradeshow, wildlife habitat seminar series, and family event complete with puppies, tractors, shotguns and art.
Admission is as follows: Adults - $10 Daily * Ages 6-16 - $5 Daily * Ages 5 and Under – FREE. Weekend Special - $30 (Includes annual Pheasants Forever membership & hat, over $80 in value). To purchase tickets for the Saturday luncheon at Pheasant Fest where secretary Vilsack will be keynote speaker, call Stacy at Pheasants Forever toll free 877.773.2070. Tickets are $30 each or go to www.PheasantFest.org. For information about Pheasants Forever, visit web site.
Subscribe to receive top agriculture news
Be informed daily with these free e-newsletters
You May Also Like
---