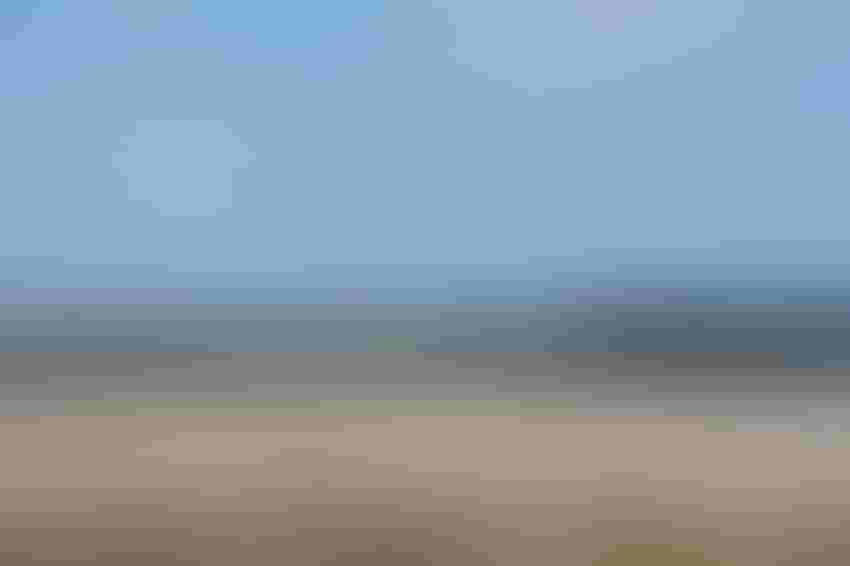 Cotton farmers will decide on how to manage generic acres under farm bill amendment provisions.
Growers with generic base acres covered by the Agriculture Risk Coverage (ARC) and Price Loss Coverage (PLC) programs, are encouraged to watch their mail this week for a USDA-generated report listing their acreage history, yield and 2008-2012 planting history – information USDA Farm Service Agency directors hope will aid growers as they make decisions about allocating their generic base acres under two key safety-net programs for which seed cotton is now eligible.
"Once they get this information, they need to review it. If there is anything they don't think is correct, whether it's the generic base acres or yields or their planting history, they need to contact their local FSA office and get it corrected," says USDA FSA Administrator Richard Fordyce, who is in San Antonio this week for FSA meetings and visiting with growers. "Make sure you've got that squared away."
The Bipartisan Budget Act of 2018 amended the 2014 Farm Bill, adding seed cotton as a covered commodity under the ARC and PLC programs. While FSA is using years 2009 through 2012 to compute the conversion of generic base acres to seed cotton base acres, years 2008 through 2012 will be used to calculate yield updates to seed cotton.
"Growers are going to go through the same steps they did when they made their elections under ARC or PLC for other covered commodities. I remember doing it myself," says Fordyce, who farms corn, soybeans and cattle in northwest Missouri. 
All producers electing to participate in either the ARC or PLC program will be required to make a one-time, unanimous and irrevocable election, choosing between price protection and county revenue protection for the 2018 crop year for seed cotton only. Producers who elected ARC with the individual farm option will continue with that option since that election is applicable to all base acres on the farm. The final step to participate requires producers with farms with seed cotton base acres to sign contracts for ARC or PLC for 2018 this summer.
Fordyce, who admits he was nervous about signing a contract on his covered commodities the last time he signed up, says he attended several workshops beforehand to learn more about the programs before deciding. "Most of the producers have been through this drill before, we're just adding seed cotton as a covered commodity," says the FSA Administrator.
FSA offices will likely hold informational meetings about the seed cotton program prior to sign up. Fordyce encourages growers to check with their local office for more information.
 U.S. cotton growers can also use the decision aid tool made available through the Texas A&M Agricultural and Food Policy Center. By either calling the office at (979) 845-5913 or toll-free at (888) 890-5663, or accessing the decision tool online, at https://www.afpc.tamu.edu/tools/cotton-base, producers can input their information and gain a better understanding of how the new seed cotton program will affect their FSA payments.
"We are willing to help you do this," says Dr. Joe Outlaw, co-director of the Agricultural and Food Policy Center at Texas A&M University and Texas A&M AgriLife Extension Service economist in College Station. "You should take us up on it. We built this decision aid and it's easy to use. Please call and ask for help, we'll walk you through it, we'll even do it for you."
Once growers make a decision, Fordyce encourages growers to make an appointment with their county FSA office, "sooner rather than later."
"Our staff will have a tool or template available at signup to assist growers with making the best decisions for their particular situation, something very similar to what we did in 2016." says Fordyce, a fourth-generation farmer.
FSA's anticipated timeline is:
June 29: Producers are mailed letters notifying them of current generic base acres and yields and 2008 to 2012 planting history.
July: An online decision tool for ARC and PLC becomes available. Producers have opportunity to update yields and allocate generic base acres for ARC and PLC.
Late July: ARC and PLC one-time elections occur for seed cotton.
Late July: ARC and PLC sign-up for 2018 starts for farms with seed cotton base acres.
"For farmers and ranchers with questions, we encourage you to reach out to your local FSA office," Fordyce said.
Fordyce was sworn in by President Donald Trump May 23, 2018. Prior to his FSA assignment, he served as the State executive director for the Missouri FSA and director of the Missouri Department of Agriculture.
Subscribe to receive top agriculture news
Be informed daily with these free e-newsletters
You May Also Like
---