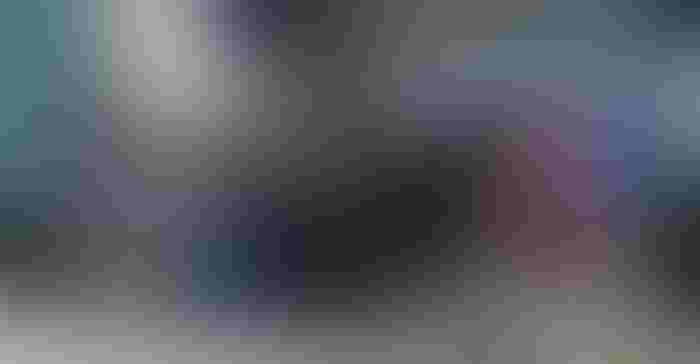 Planning that began in 2014, came to fruition Sept. 14, 2022, as the USDA-AMS Cotton & Tobacco Program celebrated the grand opening of its state-of-the-art Lubbock Cotton Classification Complex located on the Texas Tech University campus. 
The cotton industry along with Texas Tech University and USDA-AMS personnel gathered to commemorate the opening of the fully-automated, 30,000-square-foot classing lab.  
"This building is about opportunities. It's creating opportunities for cotton, Texas Tech and USDA-AMS," said Bruce Summers, USDA-AMS administrator as he and others prepared to cut the ribbon. 
"It's a great day," said USDA-AMS Cotton & Tobacco Deputy Administrator Darryl Earnest. "It's a momentous occasion for us to finally cut the ribbon, open the facility officially, and get ready to get to work on it, get some cotton classed through it." 
Both administrators were pleased with the attendance. "This was a fantastic turnout. We're not surprised because we are in the capital of cotton production in the United States," Summers said to Farm Press. "I think it shows the support of the industry and the collaboration that's already started."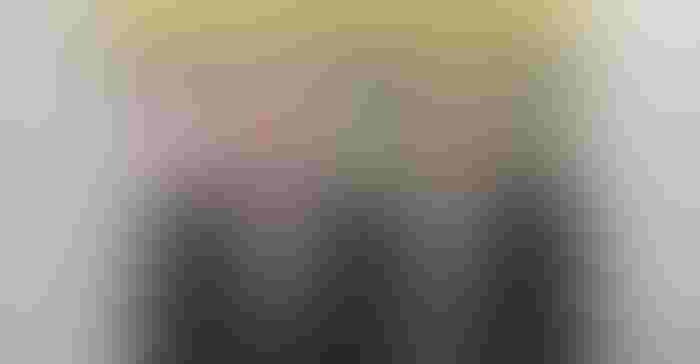 USDA-AMS Cotton & Tobacco Deputy Administrator Darryl Earnest with USDA-AMS Administrator Bruce Summers. (Photo by Shelley E. Huguley)
The joint-effort between USDA-AMS and the university is a first for the USDA classing offices. Texas Tech provided the land, while USDA built and will operate the facility. Their collaboration is based on a three-prong approach. 
"It's education. It's research. And it's employment," said Earnest, who was the project's visionary. "The education piece, we want to work with Texas Tech and other institutions of higher learning to provide educational opportunities, to learn about not only cotton classing, but engineering and analytics, and logistics and automation." 
Regarding research, USDA will continue to collaborate within and outside the USDA, "to make things better, create new ways to do things," Earnest said. 
The goal of the employment piece is to connect USDA to students and graduates. "We want to create a conduit here for students, whether they're interns, high school students or emerging college students."  
The hope is also to have college graduates come work for USDA. "So, to Bruce's point, it's a lot of opportunities to 'pay it forward,' for years and decades to come." 
Prototype 
Summers described the new classing lab as a prototype. "We've got nine other offices around the country. We can use this prototype to learn and implement technology that will make a difference in those other offices as well." 
Earnest, who joked with the crowd that only he could contract a one-of-a-kind, world class, state-of-the art building during a global pandemic, said overall, he's pleased with how it's come together.  
Automation 
USDA's Abilene classing office was the first equipped with automation. Earnest and his team researched how they could advance that technology. "It's hard enough to design for the present. It's really difficult to design for the future. But we knew we had to do that."   
As plans evolved, the question was posed, "How can we make the operation work better for future operational challenges?" Earnest's team chose methods and technology they knew would be risky. "They did their homework and tried to make it happen," he said. 
Energy conservation  
Energy conservation was a priority. "We use a lot of energy in what we do," Earnest said. "We wanted to be good stewards of producers' funding. They pay us to be efficient and effective and we wanted to make sure we put that in there," adding that they utilized recycled materials and natural items from the area for the facility. 
Epiphany 
Earnest credits the idea of building on a college campus to an epiphany he had traveling home from a work trip. "I had been talking about (USDA-AMS) needing to reach out more to colleges and universities, leverage that talent, to help us solve some of the problems we weren't able to solve... take advantage of those young minds and be the community outreach entity that we needed to be." 
Texas Tech came to mind. "Tech's a major agricultural university," Earnest said. Others agreed. 
"It took a long time. It was an arduous process. Eight-and-a-half years is a long time to make anything happen," Earnest admitted. "We had never owned a facility before from construction up and we certainly never had a partnership with a university to do it. To figure out how to make that work, took a lot of time." 
The new facility will class 50,000 to 60,000 cotton samples per day. Take a look at these photos, plus view the videos below documenting progress throughout the last three years.
Subscribe to receive top agriculture news
Be informed daily with these free e-newsletters
You May Also Like
---