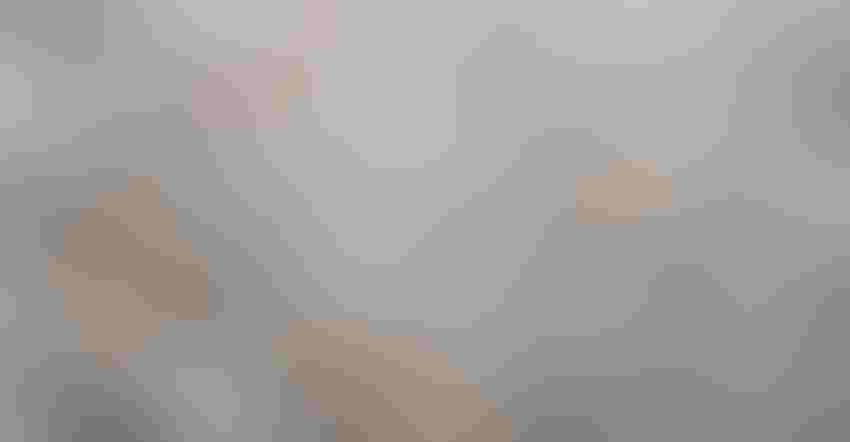 Ultra-low gossypol cottonseed (ULGCS) represents a biotechnology product that can help address protein malnutrition in most cotton-growing countries.
AndrewLinscott / iStock / Getty Images Plus
Ultra-low gossypol cottonseed (ULGCS) represents a biotechnology product that can help address protein malnutrition in most cotton-growing countries.
Research has shown that cottonseed as a protein source is useful not only for non-ruminants but also directly to improve human nutrition, says Professor Keerti Rathore, Texas A&M AgriLife Crop Sciences.
Rathore, speaking at the recent Texas Plant Protection Association Annual Conference in Bryan, said a new cotton variety, TAM66274, features cottonseed gossypol levels reduced by up to 97%. 
Compared to conventional cotton gossypol levels at 10,000 ppm, TAM66274, around 350 ppm is "well below levels considered safe for human consumption by FDA (450 ppm) and FAO/WHO (600 ppm)," he said.
"That is an important regulatory and safety threshold," Rathore said.
Foliage and floral parts of TAM66274 contain normal levels of gossypol for protection against pests.
Rathore said TAM66274 "was deregulated by USDA-APHIS in October 2018, and FDA concluded its food safety consultation in September 2019 and concurred with our determination of its safety.
"Global adoption of TAM66274, with more efficient and expanded usage of its protein, has the potential to significantly improve nutrition security and boost farmers' incomes without requiring additional inputs or acreage, making cotton farming more sustainable," he said.
Rathore said the potential for improved nutrition is significant and includes:
Feed for poultry and swine 

Feed for aquaculture species
ULGCS could be a game changer for aquaculture, considered the fastest growing food production system globally (8% growth), and expected to supply about 60% of fish for human consumption by 2030.
Rathore said demand for fishmeal and fish oil for aquaculture is expected to increase while supplies decrease. Consequently, "fishmeal price will rise by 90% and fish oil price will rise by 70%. We see a great need for substitutes for fishmeal and fish oil."
ULGCS meal, at 41% protein, offers a good substitute, Rathore said. "Some cottonseed is already used as aquafeeds.
"Ultralow Gossypol Cottonseed (ULGCS) is considered safe as food or as feed for a more efficient feed conversion ratio and protein conversion ratio for monogastric animals," Rathore said. "Field trials over multiple years in multiple states confirm the stability and heritability of the trait with no diminution of fiber/seed yield, quality, or agronomic performance."
Long-term search
The search for a low-gossypol cottonseed has been ongoing for decades. A glandless mutant of cotton offered some promise back in 1954.
Rathore said animal nutrition studies showed glandless cottonseed to be a relatively good source of feed for pigs, chicken, and shrimp and was even considered fit for human consumption.
Commercial production was not practical since the entire plant, including seeds, was gossypol-free, making the plant subject to attack by traditional and non-traditional insect pests.
"Currently, there is no large-scale cultivation of glandless cotton," Rathore said.
New avenues
Research turned to other possibilities in the 21st Century. "From 2009 to 2016 several small-scale field trials were conducted in the TAMU Field Laboratory to assess the viability of the ULGCS plants under field conditions," Rathore said. Those trials evaluated "stability and specificity of the ULGCS trait, its effect on fiber/seed yield and quality, and select events for regulatory trials that could be moved forward for deregulation."
Those trials led to TAM66274.
Rathore says cotton fiber will remain the primary product of the cotton plant, but ULGCS "should continue to outcompete other vegetable protein sources in terms of price. The protein derived from ULGCS should remain affordable as a supplement in protein-poor diets."
 ULGCS is considered a transgenic product, "an example of a trait that cannot be easily created using traditional breeding methods or newer genome editing technologies such as CRISPR/Cas9 system," Rathore said.
"We also have Cisgenic cotton without the antibiotic-resistance gene.
"TAM66274 represents a handful of traits that were conceived and developed in a public institution to receive deregulation in the U.S. If adopted by the cotton growers worldwide, it has potential to make a significant impact on nutrition security, especially in the poor cotton-growing countries," Rathore said.
 "Full adoption of TAM66274 is likely to take time, but it has the potential to have a huge, positive impact on environmental and sustainability metrics for cotton."
About the Author(s)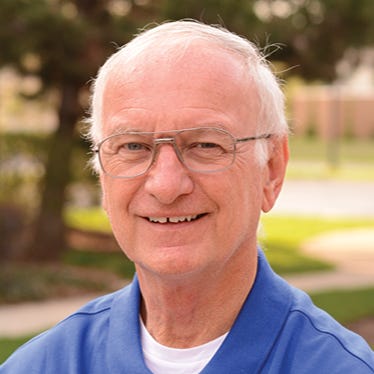 Ron Smith has spent more than 30 years covering Sunbelt agriculture. Ron began his career in agricultural journalism as an Experiment Station and Extension editor at Clemson University, where he earned a Masters Degree in English in 1975. He served as associate editor for Southeast Farm Press from 1978 through 1989. In 1990, Smith helped launch Southern Turf Management Magazine and served as editor. He also helped launch two other regional Turf and Landscape publications and launched and edited Florida Grove and Vegetable Management for the Farm Press Group. Within two years of launch, the turf magazines were well-respected, award-winning publications. Ron has received numerous awards for writing and photography in both agriculture and landscape journalism. He is past president of The Turf and Ornamental Communicators Association and was chosen as the first media representative to the University of Georgia College of Agriculture Advisory Board. He was named Communicator of the Year for the Metropolitan Atlanta Agricultural Communicators Association. Smith also worked in public relations, specializing in media relations for agricultural companies. Ron lives with his wife Pat in Denton, Texas. They have two grown children, Stacey and Nick, and two grandsons, Aaron and Hunter.
Subscribe to receive top agriculture news
Be informed daily with these free e-newsletters
You May Also Like
---