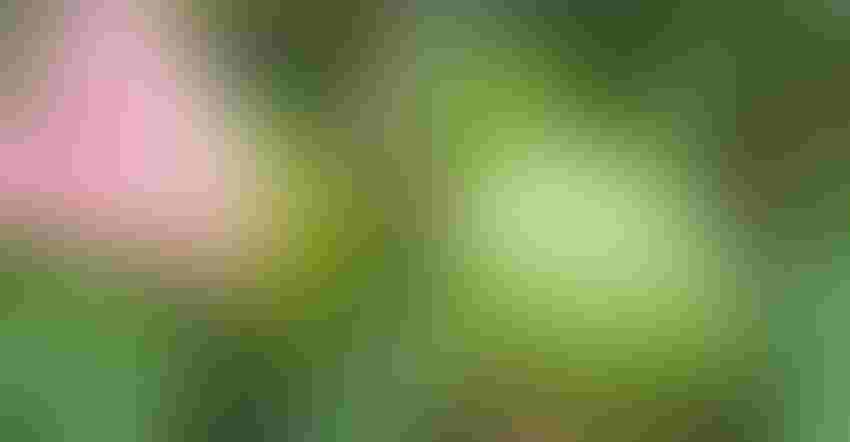 As cotton bolls begin to appear in fields across the southern and northern Texas Plains, producers will be determining harvest aid use and timing, and for some, whether to even take their crop to harvest.
"This year's crop will present some challenges," says Texas A&M AgriLife IPM Agent Kerry Siders. "It's a relatively small crop but it's all over the board. Some cotton that's got a good boll load will respond normally to most of these harvest aids versus some of this stuff that really got hot this summer."
Drought and triple-digit temperatures have battered much of the 2022 crop. According to the latest USDA crop acreage report, of the 7.7 million acres planted in Texas, 3 million acres have been failed -- 2.6 million of those (irrigated and dryland) within the Plains Cotton Growers' 42-county region, according to PCG CEO Kody Bessent. Of the region's harvestable acres, 65% are irrigated and 29% dryland. (September's acreage adjustments will be reflected in the October report as USDA FSA reporting continues to be revised, Bessent added.)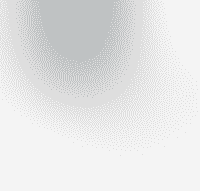 Plains Cotton Growers coverage area. (Map from PCG website)
Siders, along with Risk Management Specialist Will Keeling, recently spoke on the AgriLife On-Line Tomorrow program about harvest aids and the 2022 Cotton Harvest Decision Budget. With the value of the crop, Siders said producers may be contemplating how low they should go and still harvest their crop and whether it will even respond to harvest aids.
"Maybe it won't respond," said Siders, who works with producers in Lamb, Hockley and Cochran counties. "Maybe a lot of this stuff we'll have to consider letting it roll through a freeze."
Harvest aids
Harvest aids are typically used to hasten the harvest of a mature crop. "That's key," Siders said. "It needs to be mature."
Classed as herbicides, harvest aids are used to reduce the potential for cotton losses in yield and fiber quality. "A lot of these have a dual purpose in terms of weed control or use in other crops for different purposes.
"But the proper use can allow for an early harvest -- preservation of fiber quality. We don't let it sit in the weather waiting for a freeze."
Reduced exposure lessens quality reductions. "That weathering process on the High Plains can be detrimental," Siders said. "At some point, past it being ready for harvest, you lose a percentage of weight and quality daily and it's considerable."
Helpful factors
Warm, calm, sunny weather help boost harvest aid effectiveness, Siders said. "If the temperature starts getting below 70 degrees on a daytime high, they either work slowly or some of them don't work at all."
Wind also slows the process. "We've got to have sun. The paraquat-type products are activated by sunlight. There's differences in the way we can utilize paraquat products and how the plant responds based on the time of day or the rate, so that is a big consideration."
Low soil moisture also helps. Siders likened a stressed weed to a stressed cotton plant. Neither responds well to herbicides or in the cotton's case, harvest aids. "It needs to be in good condition. We don't want excessive moisture, but we want that plant to be relatively fresh."
Low soil nitrogen is also beneficial as higher levels counteract the effectiveness of the chemicals. Siders doubts nitrogen levels will be an issue this year.
Also key are healthy leaves and no secondary growth. "It's hard to deal with," he said of juvenile regrowth. "That's an issue that we're seeing since a lot of us received substantial rainfall. These plants suffered all summer and then you get more than 2 inches of rain, naturally, the plant's going to think life's good again, and take off growing which is not going to contribute to harvest."
Regrowth will be somewhat detrimental "not only to the development or the maturation of the bolls but in terms of setting it up for harvest, particularly where you want to use a harvest aid," he said.
A large percentage of open bolls also is beneficial. "You want some leaf material, but at the same time, you want that plant relatively open so you can get good penetration, particularly to the bolls, but also those leaves on the interior of the plant," Siders said. "Sometimes we use a conditioning treatment or the weather does that for us. It tends to open it up a little bit. That makes some of these boll openers work a little better."
Negative harvest aid factors
Factors that negatively impact harvest aids include cooler temperatures. "When it starts getting below 70 degrees, particularly 60 degrees, things don't work as well. When we get into these wet periods, and right now it's drying out, I don't think being too wet is going to be a problem. It's going to be that juvenile regrowth that we're seeing that's going to be the problem.
"These plants that didn't get moisture soon enough, but we still want to put a stripper in there, that severely stressed plant is going to be tough to deal with. It's like a really stressed weed," Siders said.
Improper equipment calibration and poor plant coverage also will reduce harvest aid effectiveness. "It's all about coverage," Siders said. "Very few of these have any systemic activity. They may have some local systemic action or translamitter movement through the leaf tissue, but they don't move around on the plant. So, you've got to cover it well for these things to work."
Siders explained translamitter movement as deep plant tissue movement. "Unlike systemic movement, which moves throughout the plant, this movement only moves deep through the plant tissue surface. Paraquat has this type of movement. When paraquat is exposed to leaf tissue early in the day and is exposed to sunlight for several hours, the chemical burns the surface or causes desiccation of plant tissue. Versus, if paraquat is sprayed late in the day and has very few hours of light exposure, the hours of night darkness allow the paraquat to move deeper into the plant tissue and can result in the creation of an abscission zone being formed on the leaf petiole allowing for more defoliation plus desiccation."
Pulling the trigger
Three methods can be used to determine the best timing for harvest aid applications. One is estimating the percent of open bolls, a method Siders described as subjective. "Some people literally will count bolls, and that's probably the best way if you're going to do percent open boll, but we don't want to use a harvest aid prior to this 40 to 60 (open bolls), particularly 60, (40's a little low to me). When we get 60% open bolls, those seeds should be sufficiently matured that by the time you spray or treat the plant with the harvest aid, to the point that it's ready to be stripped, those seed will have matured."
The sharp knife method also works. "It's where you're cutting into the boll. If it's too easy to cut and it's still pretty juicy, you probably don't have a seed coat on there."
When the fiber is tough and producers are cutting into the boll with a sharp knife, Siders warned producers to be careful. "You might need to tear (the boll) open a little bit and then cut into the seed to see if that dark seed coat is developing. You don't want that jelly still inside that seed.
"Look where that seed is. You'll see a darker tan line and that is the seed coat. If it's still white, it's not mature. The darker it becomes, it's a much more developed seed and that's safe to cut."
When using this method, Siders said to locate a sufficiently sized uppermost boll. "This time of year, you're not going to be waiting on bolls smaller than the size of your thumb to mature. I would cut the one below that's a good size and see what that seed coat looks like."
Siders' preferred method is counting the nodes above cracked boll. "I like to first use the nodes above crack boll, and then follow it up with the sharp knife method, cutting into the bolls, and making darn certain that the seed code is there."
Watch this brief video as Siders explains how to determine where to begin to count nodes above cracked boll.
IPM Agent Kerry Siders discusses how to determine nodes above cracked boll. He and Risk Management Specialist Will Keeling discussed harvest aids and the Cotton Harvest Decision Budget on a Teams call today. The budget Excel form (near bottom of page) https://t.co/HD0eI28Fky pic.twitter.com/5XperpnGO8

— Farm Press (@farmpress) September 13, 2022
Not sure whether your crop warrants the expense of a harvest aid or to be harvested? Click here to access the 2022 Cotton Harvest Decision Budget.
Subscribe to receive top agriculture news
Be informed daily with these free e-newsletters
You May Also Like
---