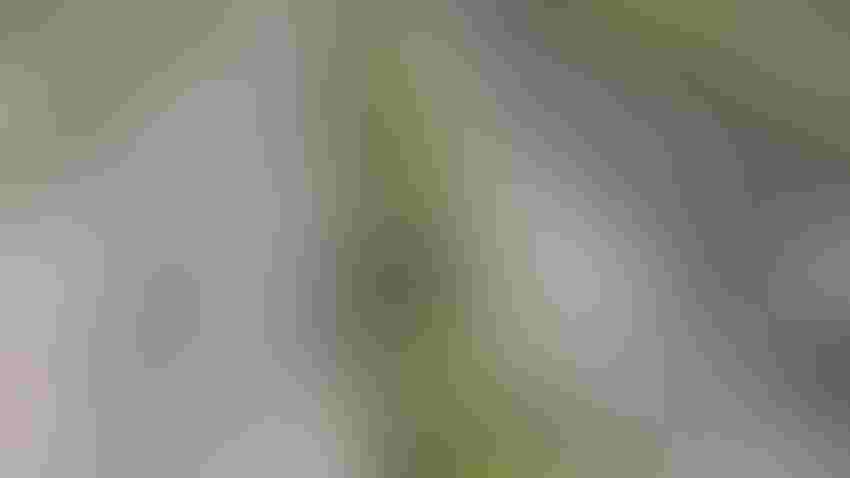 Cotton squaring in the Lower Rio Grande Valley. Timely rains have improved conditions across the Valley
Danielle Sekula
Recent timely rains changed the outlook for South Texas cotton and grain farmers.
Texas AgriLife Extension Pest Management Agent Danielle Sekula, Weslaco, says her mood has changed in the last few weeks from "dreary to hopeful.
"If we were talking a month ago, the situation would have been dreary. We're in pretty good shape now, considering how we started off. It's very hopeful."
Sekula says the Rio Grande Valley had been extremely dry and allocations for irrigation were limited. Limits will still play a role, but conditions have improved, she says.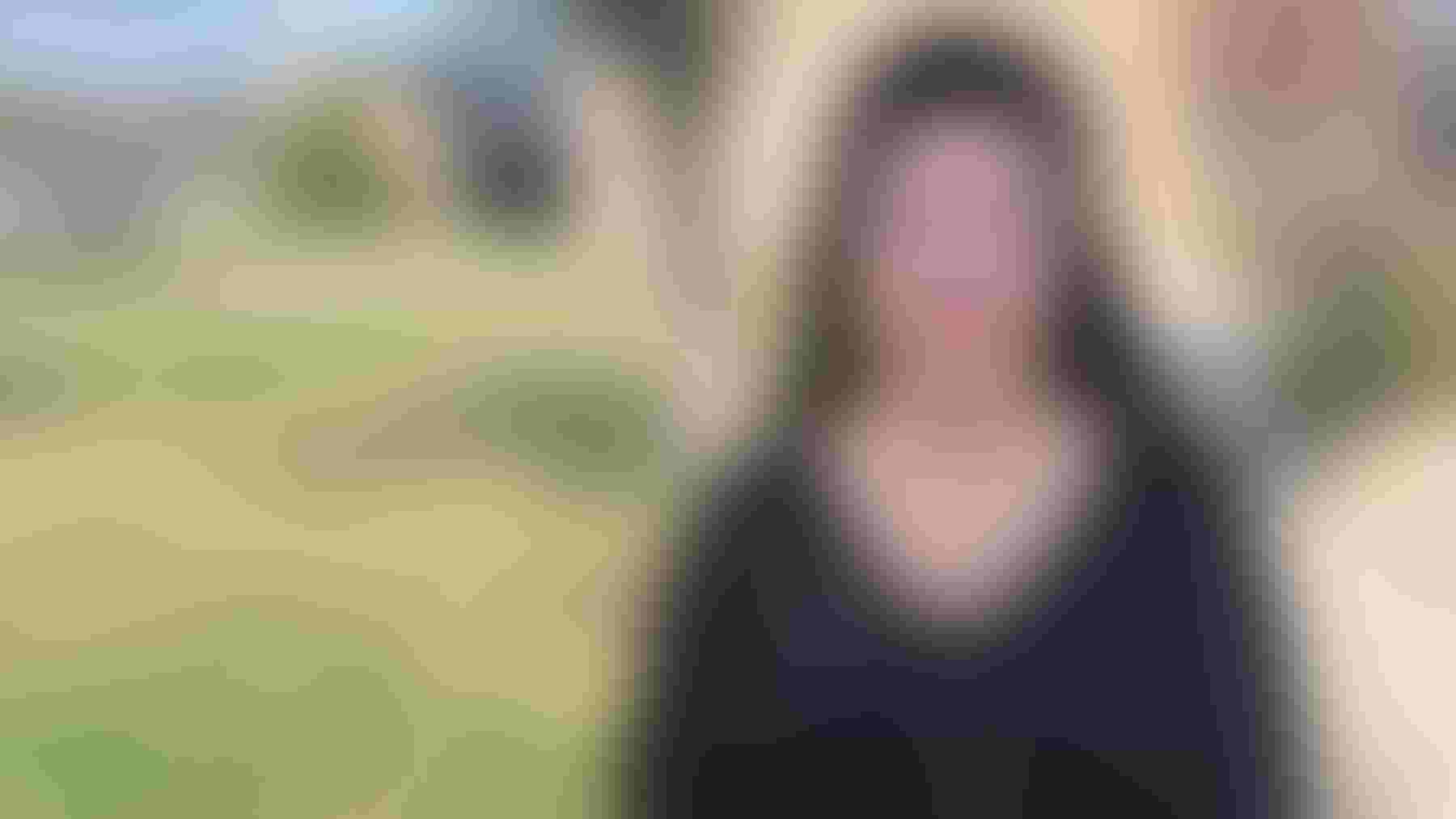 Texas AgriLife Extension Pest Management Agent Danielle Sekula (Photo by Shelley E. Huguley)
"Our soil moisture is good. We'll see what happens as we progress, but when that first rain came, it was just awesome. I think we got from 3 to 4 inches along the river to the Harlingen area. Farther north, around Raymondville, they got maybe one-half to three-quarters of an inch. Most everyone got from an inch-and-a-half to two inches on the second rain we received the following week. A lot of good rain dropped in the dryland counties, Cameron and Willacy."
Sekula said the rain was timely. "A lot of guys had just planted and some got in after that second rain and planted. Right now, soil moisture seems to be pretty good."
Sekula says grain sorghum "is up and in all different stages. We have a lot of sorghum at booting stage and a lot that just headed out and is currently blooming."
She said headworm, mostly corn earworm, pressure is showing up along the Rio Grande. Also, rice stink bug pressure is beginning to show along the river in the Progreso area. "I recommended that one grower start spraying head worms with sorghum in the blooming stage.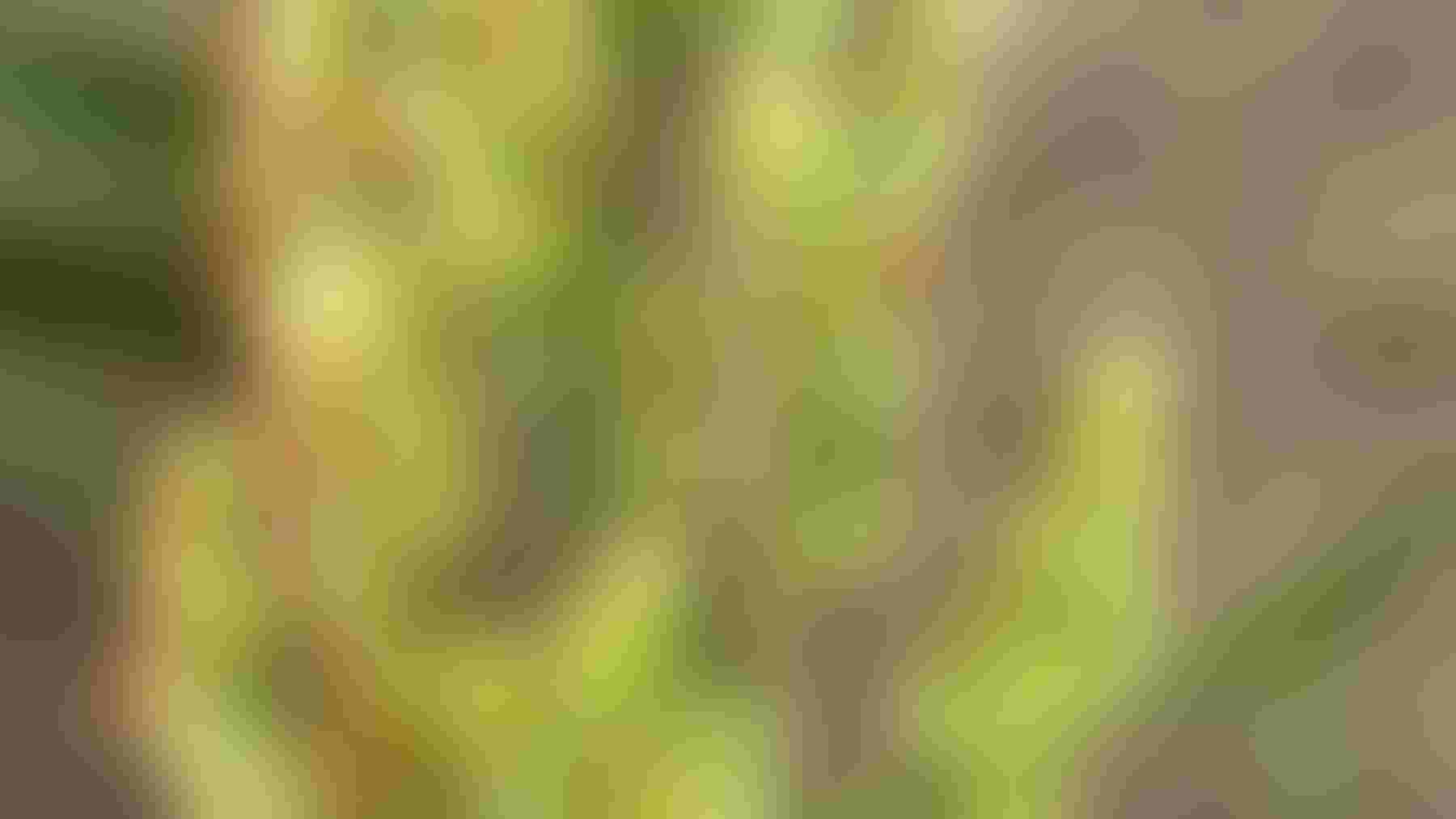 Headworm on LRGV sorghum. (Photo Danielle Sekula, Texas AgriLife)
"We're also seeing a lot of rice stink bugs, adults and nymphs across the Mid-Valley. I'm picking up on a little bit of rice stink bugs here and there, but nothing of concern yet in other parts of the Valley.
"I'm not seeing headworm pressure yet in the Mid-Valley or farther north. It seems to be actively present and building but more active along the river right now in grain sorghum.
SCA not at threshold
"I am seeing little pockets of sugarcane aphids here and there but nothing even close to threshold. I've been actively looking for midge, but we are a month early; midge has come consistently in the second week of May, so I'm not too worried about that."
Sekula says corn is silking, and some corn has been sprayed for corn earworm. "A lot of corn is either silking or just finished silking and putting on ears. We have a lot of corn working up to that stage still."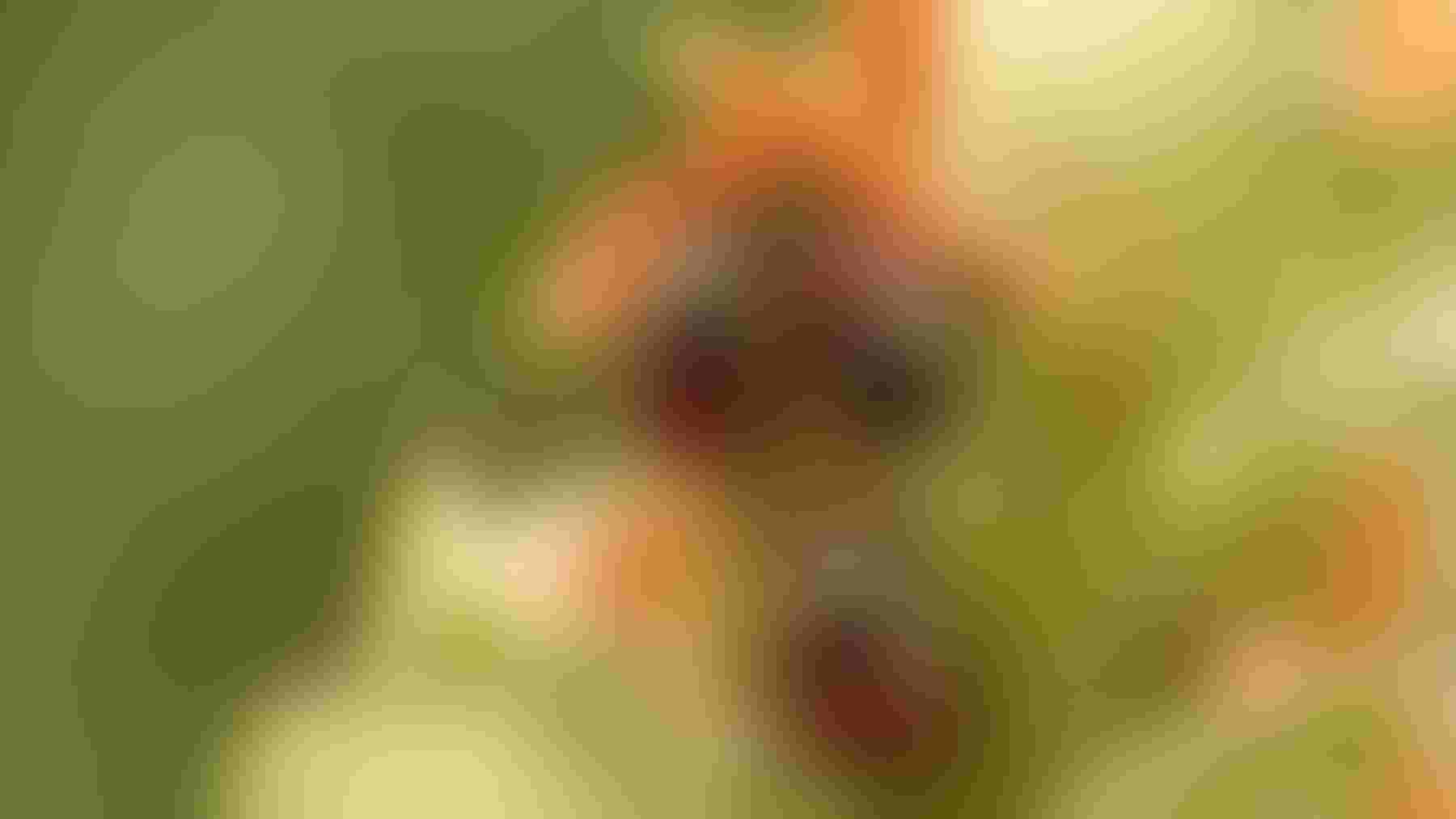 Rice stink bug nymphs in the Lower Rio Grande Valley. (Photo Danielle Sekula, Texas AgriLife)
She says those last two rains "were excellent for ear production and for the sorghum head production and helping to get out of the boot."
Cotton is up
Sekula says planted cotton acreage is at 131,843 acres " and is likely to increase a bit more. Cotton acreage is up from two weeks ago when I reported we were at 107,000," she says.
Cotton reaped benefits from recent rainfall, too. "We have a lot of cotton squaring right now," Sekula says. "It looks pretty good. We see some light populations of cotton aphids throughout the Valley but nothing significant. And I'm seeing good predator activity right now.
"I am seeing a little thrips pressure on cotton that just came up, from cotyledon down to two true leaves. That's in the Edinburg and Mission area; the rest of the Valley is very clean. Cotton across the Valley looks clean right now, no flea hopper activity.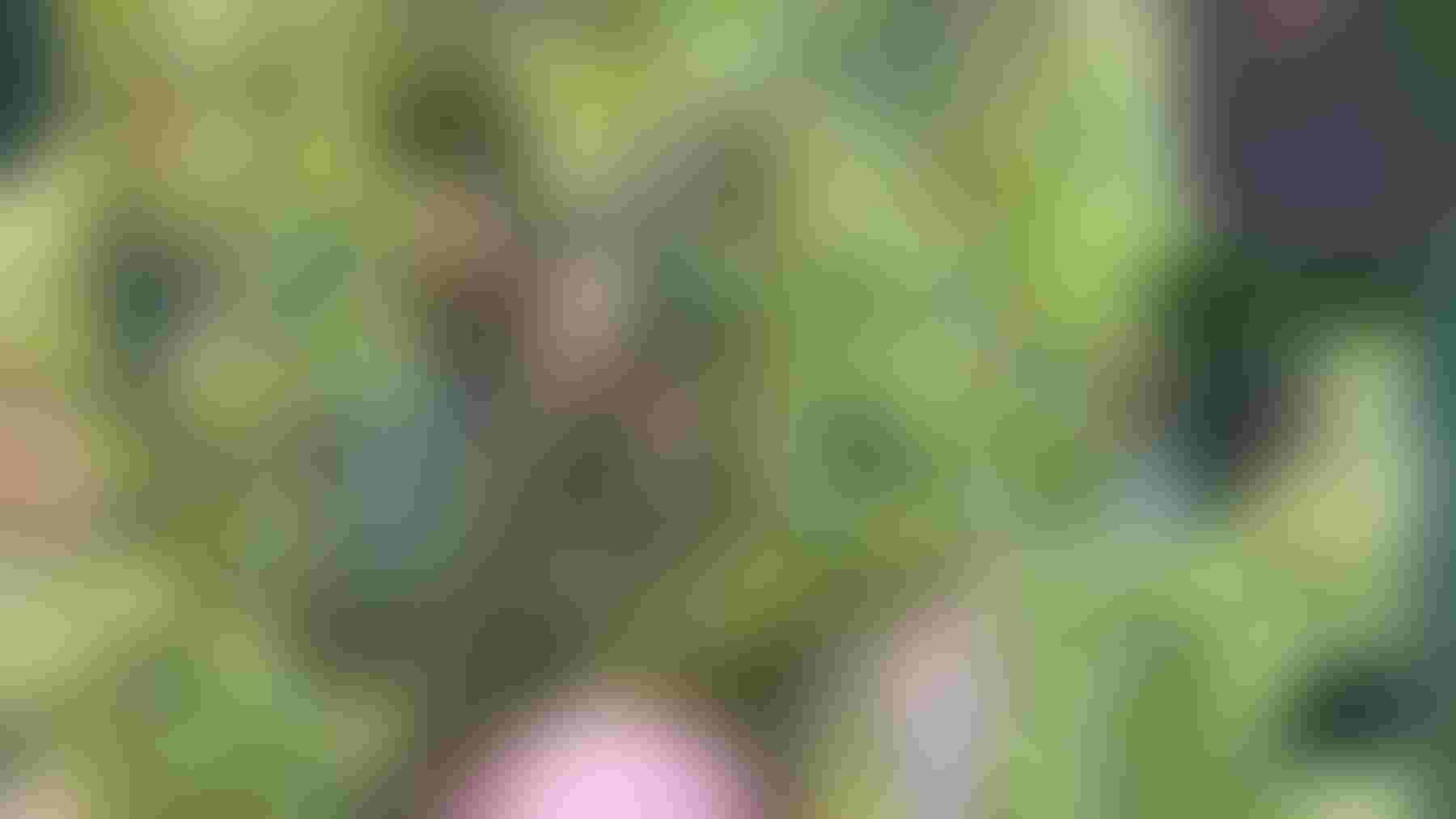 Rice stink bugs on LRGV grain sorghum. (Photo Danielle Sekula, Texas AgriLife)
"But we have a lot of weeds everywhere. As soon as fields began drying out, a lot of guys started trying to control weed pressure because weeds are choking some of the early cotton. Weeds seem to be the main pest right now. If growers are having to spray for a bunch of weeds, that tells you something; that indicates you have good soil moisture."
Sekula says a little sesame is coming up. "It's in the very early vegetative stage."
Subscribe to receive top agriculture news
Be informed daily with these free e-newsletters
You May Also Like
---