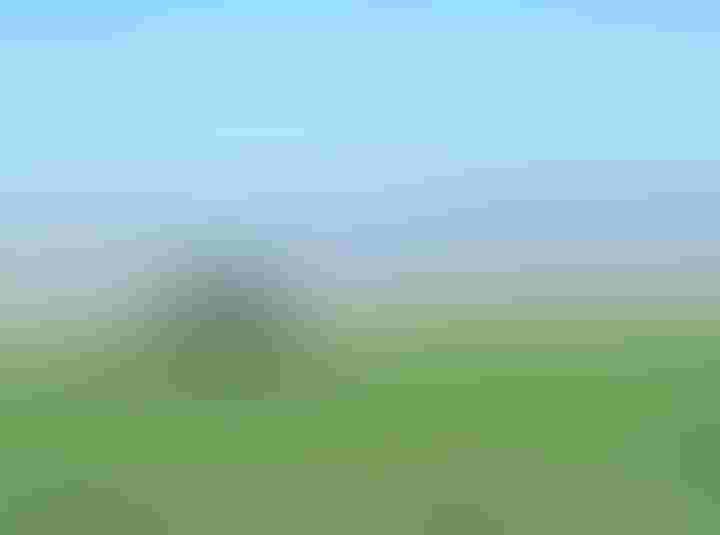 Earl Williams never bought a return bus ticket to Arkansas as he once threatened a few years back when California cotton acreage dipped below 200,000 acres in 2009, the smallest acreage since 1932.
Earl's first bus trip to California was in 1958 when, as a teenager, he came to California to join his family. His father had been a cotton farmer in the Mid-South. Unfortunately, Earl's dad had lost it all farming there and moved to California a year or so earlier to begin anew, working for a long-time friend who was a gin manager.
Earl stayed around home for a while and almost became the first Colonel Sanders of the chicken world, selling rotisserie chicken cookers throughout the South. "People would stand in line to buy those chickens," Earl laughs.
Want the latest agricultural news each day? Click here for the Western Farm Press Daily e-mail newsletter.
However, the chicken business was not for Earl. The poultry industry's loss became the California cotton industry's gain.
Earl retired Dec. 31 as president of the California Cotton Ginners and Growers Associations, a post he has held for 20 years. Before that, he parlayed his Cal Poly, San Luis Obispo degree into careers as a gin manager, farmer and farming entrepreneur.
I met Earl when he joined the growers association.
Earl and the associations he represents have been unrelenting advocates for the cotton industry and agriculture as a whole.
The keyword there is "unrelenting." Matter of fact, I gave him a moniker, "Junkyard Dog," for his determination in tackling tough issues and getting resolution. You don't want to mess with Earl, and the industry is far better off for it. Not everyone agreed with him all the time. (Some will acknowledge that as a huge understatement.) Nevertheless, Earl's goals have always been what he believes were the best for California cotton.
His leadership has produced some monumental victories, not the least of which was winning ag electric rates for cotton gins. Leading the charge to keep sticky California cotton off the market is another.
However, Earl's largest victory was the repeal of the tractor and fuel taxes for farmers. It is a legacy shared by many in a group called the ag presidents council. It was cobbled together by Sacramento attorney and Hanford, Calif., dairyman George Soares, who represents many agricultural groups in Sacramento.
For years, agriculture has been ignored or at best simply tolerated in Sacramento. Agriculture groups like the California Farm Bureau Federation have for decades bemoaned California agriculture's political fate in an urban state by telling farmers they had little clout and don't expect much from California legislators.
No blowing smoke
Earl and his fellow organization leaders like Barry Bedwell of the California Grape and Tree Fruit League, Manual Cunha of the Nisei Farmers League, Joel Nelsen of California Citrus Mutual and Tim Johnson of the California Rice Commission under the tutelage of Soares said it is time to quit whining and win legislative victories. Politics is the art of deal-making and compromise. Soares' band does not blow smoke in advocating for agriculture. They present economic facts in a business-like manner to validate the importance of agriculture. They also bring legislators to the valley to show them agriculture first-hand. This has created alliances with urban legislators that continue to pay off.
The repeal of the farm equipment and farm fuel sales taxes in 2001 has resulted in savings of $200 million annually for the state's farmers and ranchers.
Earl and his peers accomplished much more for their constituencies.
In this space, though, it's about Earl Williams. He's been a friend and mentor. He has taught me the fine art of junkyard doggedness that often shows up in this space. He wears the cotton industry and his agriculture career proudly on his sleeve as an example for all to follow. His accomplishments are overshadowed only by his passion.
Earl has stepped aside from his presidential role with the ginners and growers group, leaving it in the very capable hands of Roger Isom. However, junkyard dogs are impossible to rehabilitate. They do age and slow down. Fortunately, Earl will be around for a few more years as slower moving industry consultant. So expect a bark or two in the years ahead.
More from Western Farm Press
Subscribe to receive top agriculture news
Be informed daily with these free e-newsletters
You May Also Like
---