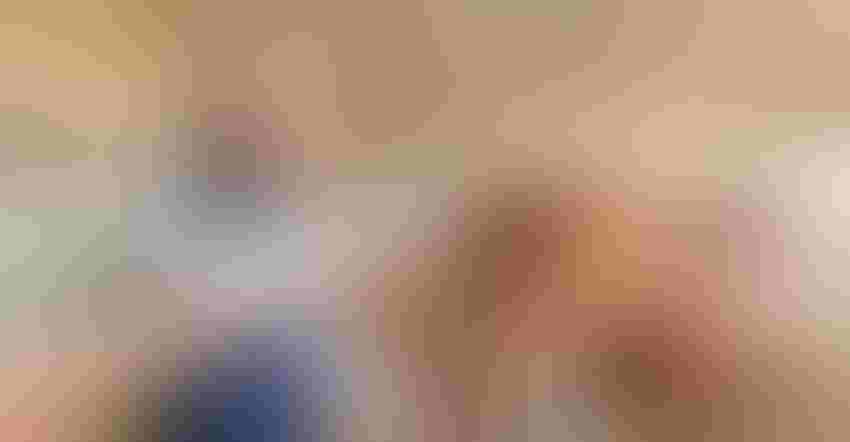 Lubbock County, Texas, cotton producer Jason Sturgeon says he'll return to traditional tillage as the Southwest's drought persists and input prices remain high.
Shelley E. Huguley
Minimum tillage and cover crops have been a staple for Jason and Ashley Sturgeon's Lubbock County, Texas, farms. But due to drought and inflated input costs, Jason said he'll take a step back and implement practices his father used years ago. 
Last August was the last time they received appreciable rainfall.  That, plus the price of chemicals forced his hand. "I knew I was going to have to water the wheat up and I didn't want to spend the extra money," Jason said. "With the price of Roundup and the cost to kill wheat, I felt like we should go back and plow this year, go back to Treflan and some other residuals to get costs down."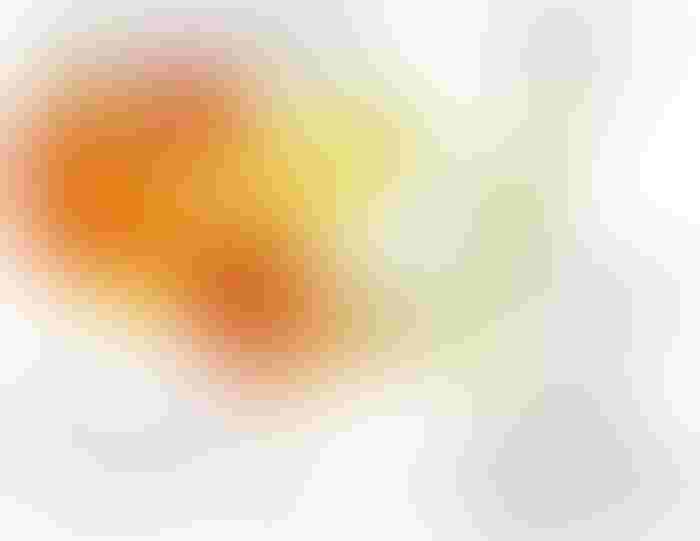 High fertilizer prices are also fueling cutbacks. "I felt like cover crops take that little bit more out of the soil, so we're farming like my dad did 40 years ago. We're going to see how it works."  
Jason typically applies phosphorous, nitrogen, and other blends to his fields in March. "This year we're not. It's just too expensive. We're going to wait and see what we have this summer. And if we have a decent crop, we might apply some nitrogen but I'm not really trying to make huge yields this year.  
"We're not going to shoot for the stars like we normally do."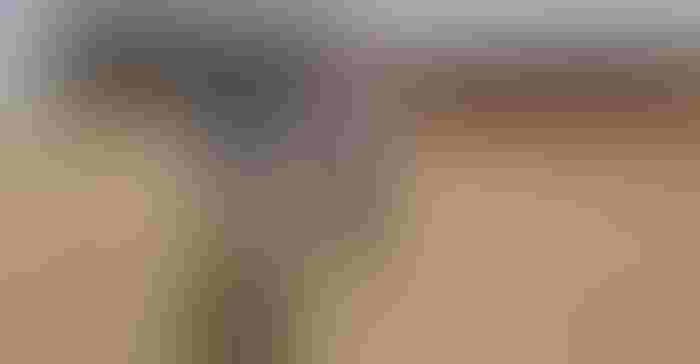 Jason and Ashley Sturgeon and their sons Levi, on the toy tractor, and Luke. Jason says he's going to need some rain to get his drip-irrigated crop to emerge. (Photo by Shelley E. Huguley)
Jason said he'll take a conservative approach to the season. "If the price stays where it's at, we can hopefully still make some money but not try to make the big crops." 
Foregoing a cover crop will mean he will return to sand fighting. "Tractor drivers are hard to come by. I won't say that's the only reason we went to cover crops, but that's a big part of it. We just couldn't get across the acres in time. With the wheat, we don't have to worry about it as much. It's better for soil health, the organic matter you build up and put back in the soil.  
"We've had several years of that and now we're going back to plowing, so we've lost what we've done in a way but at the same time, we can use some other chemicals like Treflan. It's not great for certain weeds but good for others. We couldn't put it out with a cover crop, so maybe we can use chemicals we haven't used in a while." 
Supply Chain Issues 
Due to chemical supply chain concerns, Jason, like many producers, purchased Roundup in February, which isn't something he normally does. "We wait until we need it, but the supplier got a truckload and we felt like we better buy it. Chemicals were short last year. They're going to be even shorter this year is what I've heard." Sweep busters, plows, and parts, in general, are hard to get as well, he adds.  
Irrigation 
The Sturgeons use center pivots and drip irrigation to water their crops. They also have some dryland acres. It's been seven months since they've received rainfall. "It was last growing season. We didn't get any in September or October. It's nice when you're stripping, and you don't get it but now is when you pay for it."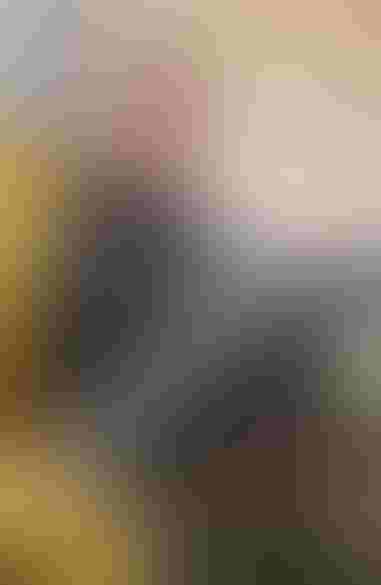 Farmer in training: Levi Sturgeon. (Photo by Shelley E. Huguley)
The drip irrigation must have some "help" to get a crop to emerge. "If we don't get any rain to help the water come up and meet moisture, it's almost impossible to get up," Jason said. "It's really hard on 40-inch tape. We can make it work but a lot of mine is on 80 inches and if we don't get rain close to planting, it makes it almost impossible." 
So, what is Plan B? 
"We'll try our best to get the moisture up. A lot of times, with these older drip systems, the water will go up just so high and if you don't get a rain to meet moisture, it just goes down. If we start seeing that, we'll have to shut them off. We don't want to waste water." 
See, Producers urged to check skin before season gets busy
Shelley E. Huguley
The Sturgeons will just wait for a rain, he said, "and maybe treat it like a dryland farm, wait as long as we can until our insurance deadline and then go ahead and dry plant and pray for rain." 
Marketing 
Jason watches the market closely. "I usually market part of my cotton. I haven't locked in any yet. The Russia/Ukraine deal has affected that a bit. We're kind of waiting. A lot of these acre contracts are going off March 23 futures. It had gone up quite a bit and then the Russia/Ukraine deal changed that."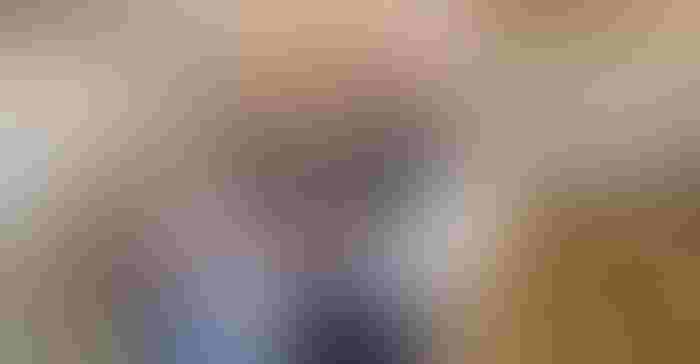 Sturgeon family, from left, Ashley holding Luke (8 mos) and Jason holding Levi (3). Jason talked cotton while his wife, who is also a dermatologist with Paulger & Wisniewki Dermatolgoy, Lubbock, discussed the importance of producers checking and protecting their skin before the season gets underway. More to come on self-skin checks. (Photo by Shelley E. Huguley)
Jason works closely with Edcot Gin. "I don't get too fancy, just an acre contract with like Allenberg or one of those guys. I usually like the ones where you can lock in a price two or three times throughout the year with so much off depending on the quality. I try to market somewhere between 50% to 75% of my APH and then try to sell the rest at harvest." 
But until then, the Sturgeons, like many in the Southwest, will be praying for rain.  
Subscribe to receive top agriculture news
Be informed daily with these free e-newsletters
You May Also Like
---