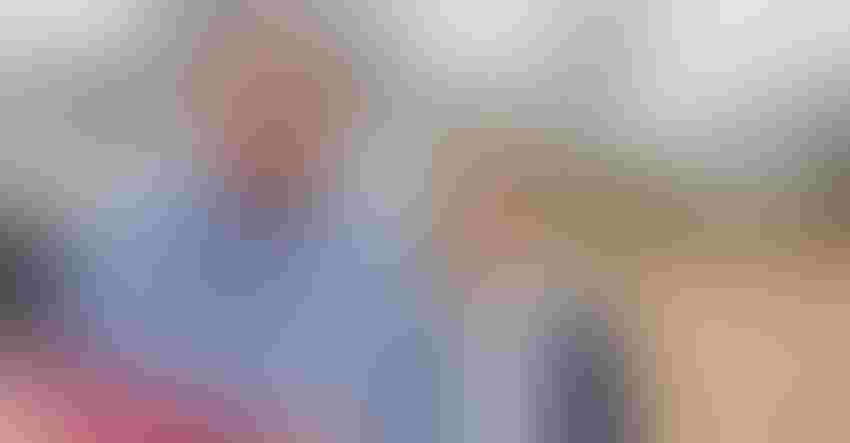 Don Duff has been farming since he was 13. Work is all he's ever known. The son of a World War II veteran who was a sharpshooter and fought in the Battle of the Bulge, Don was thrust into running the family farm after his father suffered three heart attacks while Don was a teen. By the age of 21, Don had produced his first crop. At 24, his daddy, I.J. Duff, had passed away.
"I've worked my whole life," says Don, a cotton and grain sorghum farmer near Levelland, Texas. "I don't know anything else."
But life has a way of introducing circumstances that create a new normal. On November 9, 2019, while waiting for dry weather to harvest his cotton, Don was walking from his house to the barn when he stepped through the gate and slipped on some wet leaves.
"It had just rained on the seventh and was misty. I needed something from the shop, so I went out there, and it happened just like that," he says.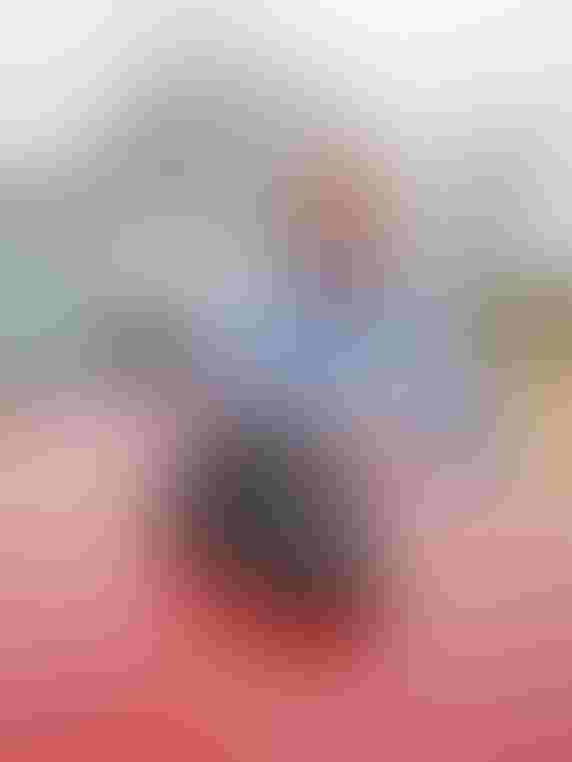 As he lay on the ground with his leg caught in his sucker rod fence, he called his wife Paula, who called the ambulance. Don had torn his quadriceps tendon in half and his meniscus, requiring surgery and a forced trade – his tractor seat for the living room recliner.
Following his first surgery, Don spent eight weeks with his knee straight.
"Do you know how many trips I made to Lubbock in my wife's car sideways because I couldn't bend my knee?" he says. "The first day I got in my pickup, it took me five minutes with my leg straight. I drove to one of my drip (irrigated) farms, and it took me another five minutes to get out.
"I've never been so glad to be on my farm."
Awaiting Harvest
Don's surgery was successful, but he was incapacitated, and his cotton was still in the field
"I've worked all my life. Because I had to start working at such an early age, I don't know anything else. That's who I am. That's what I do," Don says. "You sit in that chair for days on end. I've always trusted God but through this ordeal, God said, 'You sit down and get well, and let me take care of this.'"
And He did.
His son, John, who took 10 days off from work to help, stripped the first 500 acres. And thanks to a text sent within a community that considers each other family, 100 volunteers stripped the remaining 470 acres in one afternoon.
"I've known Don most of my life," says Jay Macha, owner of Rangler Farm and Spray Haus, Levelland. "Me and Clay (Donnell) own a farm store, so I've got every farmer's number in my phone; it's easy for me to reach out. I just started texting people to ask if they wanted to help."
See photo gallery, Injury sidelines Texas grower, farming community responds
Individuals and some businesses donated everything from cash to time to equipment or all the above. November 23, the Saturday before Thanksgiving, farmers from surrounding communities, many friends and a few strangers lowered the head of their cotton strippers into Don's field and harvested his remaining 2019 crop.
They used five stripper-balers and about six basket strippers, along with boll buggies and module builders. Levelland Farmers Co-op donated 1,030 gallons of fuel used to run the equipment. The High Cotton Relief Fund, a foundation that raises money for cotton farming families in need on the Texas South Plains, made a donation.
"We've helped customers in the past, but not only is Don a customer, he also served on our board of directors for 23 years, 12 as board president,  so we wanted to make sure we followed through and provided help," says fuel manager Jimmy Martin, Levelland Farmers Co-op.
"Every one of the farmers who helped are customers, so we were able to credit them and furnish the fuel for that day. We were fortunate to have the High Cotton Relief Fund offer to pay half."
The value of the fuel totaled $2,275.
Various businesses donated money to reimburse volunteers for the plastic wrap for the stripper-balers, including a $600 donation from United Cotton Growers, where Don gins his cotton. 
"I was humbled like you wouldn't believe," Don says. "I could see God's hand in all of it."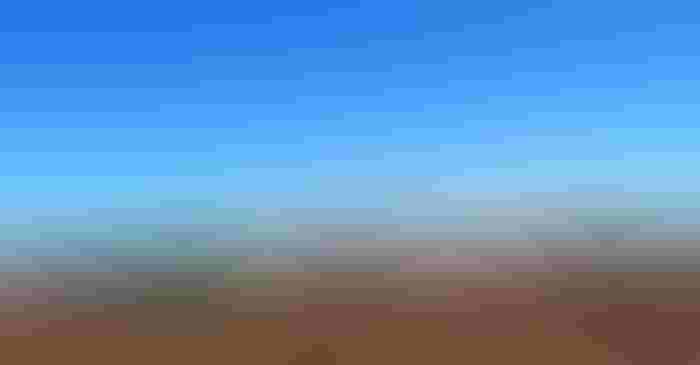 The first day set to harvest, Rangler and AgTexas Farm Credit Services hired a food truck from Lubbock to feed volunteers at Don's farm. "We had a meal the day we were supposed to strip, but by the time we tried to get started, it was too wet," Macha says. So, the volunteers parked their equipment and returned on a dry afternoon.
Macha summed up the effort, "It was just a bunch of neighbors helping neighbors. Everyone came together, and it worked well."
Community
One aspect, in particular, struck Macha. "When I was growing up, we had a lot of little communities, and every community had a gin. With time, through acquisitions and mergers, we've lost many of those gins, and so our communities have blended. Don was part of the Opdyke and Arnett gins; I was with Opdyke, and there was a Whitharral gin and a Pettit gin. Whenever a customer passed away, whatever gin they were with harvested their crops.
"What made Don's situation unique is we had cotton strippers from Whitharral, Ropes, Opdyke, Clauene, and Arnett. We had every community help with Don's crop.
"Our little communities have come together to become a county community. We had people roading strippers 15 to 20 miles to get there. It was a moving experience because so many people reached out."
Macha and Martin said repeatedly that helping a friend in need is nothing new for the farming community.
"My whole life, my family has been in the farming business, and we've always done that," Macha says. "It's living out what I've learned growing up here. It's my turn. Somebody's got to carry it forward. I'm just blessed enough to have everybody's phone number."
Don is walking in a brace now and can bend his knee at a 90-degree angle. He will have surgery on his meniscus this summer.  
Subscribe to receive top agriculture news
Be informed daily with these free e-newsletters
You May Also Like
---