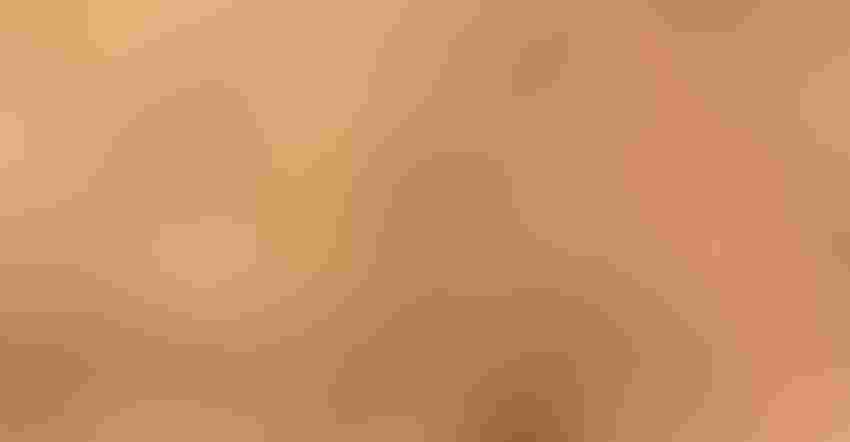 Texas producers discuss soil health and changes they've made to their operations to improve soil health.
Shelley E. Huguley
When it comes to soil health, there's no silver bullet, agreed five Texas cotton producers participating in a soil health panel during "The Healthy Soils for Sustainable Cotton Farm Showcase."
Barry Evans, Kress; Jeremy Brown, Lamesa; Mark Howard, Hartley County; Layne Chapman, Vernon; and Zach Yanta, Runge, participated in a Soil Health Institute panel moderated by Texas A&M AgriLife Cotton Specialist Murilo Maeda. The group discussed the benefits and challenges of soil health management practices such as tillage, crop rotation and cover crops.
"I've been in a strict no-till operation since about 1996," said Evans, who rotates cotton, grain sorghum and wheat. "Our biggest challenge is water. We get limited rainfall and irrigate out of the Ogallala Aquifer, which is not replenishing. Once it's gone, it's gone."
When Evans began farming in the early 90s, he said 80% of his land was irrigated while 20% was dryland or rainfed. Today, he's 80% dryland. "My goal on my farm is how I can best capture and utilize rainfall, which is the reason for my no-till situation."
See, Determine your direction for cover crops and keep going
Brown is also primarily dryland with some semi-irrigated acres. "We have to have good rainfall to help us produce crops," he said.
Brown produces predominantly organic cotton and rotates with small grains like winter wheat or winter rye. He also uses cover crops. "We have a mission statement to steward the natural resources that God has given us to feed the clothe the world. We started on the soil health journey in 2010 to today where we're trying to practice as much regenerative agriculture as we can."
North of Lamesa, Howard farms at about 3,800-feet elevation in the Texas Panhandle. "I don't know why we are trying to grow cotton in the coldest, driest, highest part of Texas," Howard said. "But we continually do so and it's rewarding when you get it done."
Howard rotates cotton and corn. "We love the rotation. It's worked for the last 25 years. We're trying to leave the maximum amount of residue on top and still have a good seedbed. We're getting better at leaving more on top."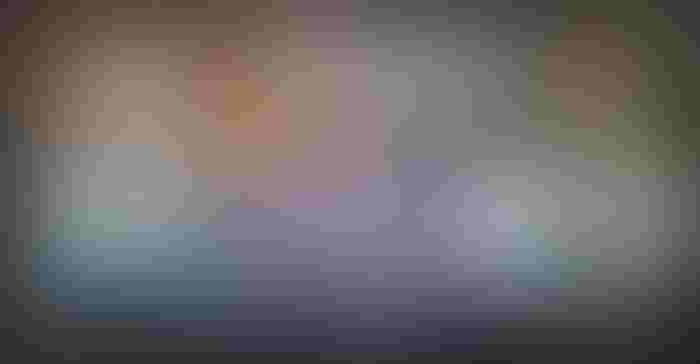 Howard uses precision planting tools to plant into and maintain a high level of residue.
Chapman, who farms along the Texas/Oklahoma border, depends solely on rainfall. "May 18, 2011, it was 119 degrees in Vernon, the wind was blowing 40 mph. It was an oven and I nearly lost a crop. I said something's got to change."
He's in his 11th year transitioning from conventional tillage to strip till and cover crops to no-till and a single cover species. "I'm largely cotton on cotton, even dryland acres. With the price of wheat picking up, we might change some things, but I can't afford to rotate $3.50-wheat -- we might as well try to grow cotton and conserve the moisture that we can."
Yanta said his interest shifted to no-till and cover crop mixes 12 years ago as he was standing in his field with his son. "We had a clean-tilled field on the homeplace. We had a north wind blowing and so much soil particles and organic matter blowing south, I stopped and looked at my son (who was graduating from college) and said, 'If we don't do something different, we're not going to have topsoil around for you,' much less future generations after him."
Yanta began to read, research and talk to people about soil health practices. "Now we're nearly 100% no-till," he said.
See, TFS transports bone marrow donor, blood during winter storm
Yanta plants his cotton and grain sorghum with a John Deere no-till air drill and will soon try corn.
He credits no-till for reducing inputs, soil erosion, and weed and insect pressure, while enhancing the soil structure and infiltration rates. Yanta receives about 28 inches of annual rainfall. "You ought to be here the two days we get it. It's really something."
For the last four years, Yanta and USDA's Natrional Resources Conservation Service (NRCS)  have conducted infiltration rate studies on his homeplace. "Much to my surprise, we had fields that had north of 7.25 inches per hour infiltration rates, which is wonderful for the situation we're in," Yanta said.
Changes
Maeda asked the panel to discuss changes they've made in their management practices over the years. Evans said he's stuck with a grain sorghum rotation. "I like the cotton having a tap root, broadleaf mixed in with the grain sorghum, a high residue crop."
Rather than planting his sorghum in rows, Evans recently began drilling it on 10-inch centers, "with the hope of trying to build more organic matter and keep more cover on the ground. One of the biggest challenges we have in this dry climate without irrigation is trying to get enough cover on the ground to get the benefit," he said.
With interest in regenerative agriculture and cover crops, Evans said he had a quarter section he was "pretty aggressive" on with a multispecies cover crop. But he said he hasn't had much success. "With our lack of rainfall, from the time I terminate the cover crop until it's time to plant, I have a problem getting enough rainfall into the soil moisture profile. That profile will fill but getting it filled when I need it doesn't happen, so how to make a cover crop work? I'm still playing with it."
What has been successful is his crop rotation with grain sorghum or wheat, he said.
Brown feels like his management practices change yearly. "The last couple of years have been tough. We've been in a drought," he said. "When I think about what's changed, I think about what Gabe Brown says in his book, Dirt to Soil-- a book I highly recommend. As farmers, we've got to quit trying to outperform our environment. I pretty much farm in a desert. Sometimes, I think we're trying to outperform what this environment is giving us instead of taking a step back and thinking, at one point this was prairie grass and grazed with livestock, so, how can we mimic nature?"
Another concept he adopted from the author is not to focus on yield per acre but dollars per acre. "Sometimes as farmers, we can chase yield and when you farm in the desert and you never know when the next rainfall is going to come, you've got to maximize your dollars per acre."
No one year is the same, Brown said. "You're learning what you can do, and you've got to work with the conditions you've been given."
Timing is key in Chapman's evolving soil health journey. "There's a million different ways to no-till a crop. You can choose a multispecies cover crop or you can find what works with the equipment you have. I eventually figured out which species would grow the best and the fastest that I could terminate in the timeliest manner for both dryland and irrigated. And with that, what I could get planted in a timely manner after I've harvested the crop.
"What timing fits your operation the best?" Chapman said.
What didn't work for Chapman was shuffling around different things when he needed to be planting a cover crop. "Get whatever cover crop you can get easiest and cheapest and get it planted. Timing. Because we're already running on limited moisture.
"What did work was figuring out which one physiologically was going to work the best in our environment with our heat and limited moisture, what would get us to a hollow stem that would stick around the longest.
"The biggest change was finding our fit."
On the defense
"It seems like a lot of our changes are defensive in nature," Howard said. "In this area, we haven't run a sandfighter on cotton ground in three or four years. Last year, we ran it three or four times. The strip-till blew, the minimum-till blew. It was not fun but if you worked on it, you had a crop. So, there's lots of wheat going in behind whatever crop that cotton is going to go into."
Cover cropping is new to Howard. "We are fully irrigated and concerned with water infiltration as well as wind erosion. That wheat will hold the water in place when we apply it, and that will give us a big yield increase in corn."
His challenge will be planting wheat into the corn stalk residue and then getting a good seedbed as he plants into cornstalks and dead wheat. "So, we have some challenges this spring."
Yanta said equipment has been the most significant change. No-till requires less and yet different equipment. "We first started out with a drill that I thought would work but it was really equipped for a minimum till operation. When we switched over to the no-till air drill, which we really like, we can put down pressure when we need it."
Time is the biggest change no-till has afforded Yanta. "More time to concentrate on other management things that maybe I wasn't able to do quite as often, maybe not quite as well, because we were busy cultivating, spraying and doing other operations that we were doing as a conventional operation."
Subscribe to receive top agriculture news
Be informed daily with these free e-newsletters
You May Also Like
---