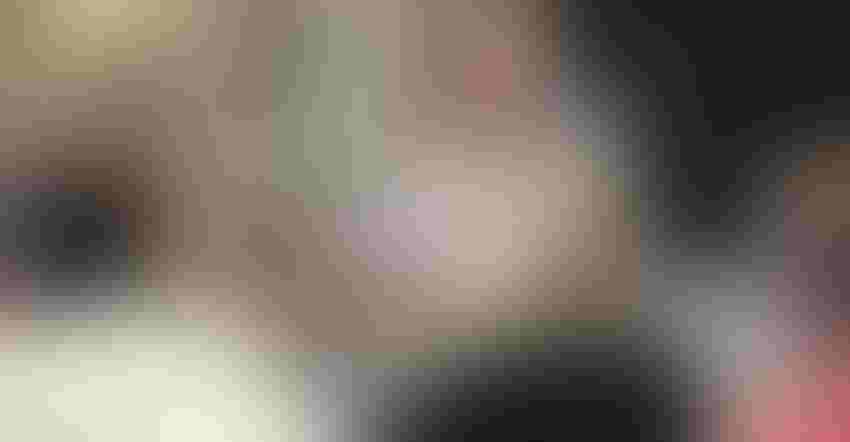 A group of Southeast cotton farmers listen to David Wildy explain the advantages of a QuickDraw chemical management system. Wildy Family Farms was part of a recent NCC producer Information Exchange tour.
Ron Smith
Managing a diversified family farm encompassing more than 12,000 acres requires technology to improve efficiency, diversification to spread risks and boost production and continuity to plan for the future.
Wildy Family Farms, Manila, Ark., produces cotton, corn, soybeans, and peanuts on a farm that counts back five generations.
Patriarch David Wildy, as host of the annual National Cotton Council's Producer Information Exchange tour, explained to farmers from the Southeast region the legacy of the farm and the challenges that face current and future generations.
A primary goal, he said, is for the next generation to maintain the farm as one entity to preserve the economy of scale and to keep it viable for future generations.
Cotton is the primary commodity, accounting for 8,000 acres, all irrigated. "We irrigate everything we farm except for corners," he said.
He said cotton yields average about 2.5 bales per acre. "Sometimes we might make 3 bales, but that's not common."
He grows non-GMO corn "to fill a niche. We sell for feed to a non-GMO chicken operation. We get 65 cents over December and the longer we keep it the more it goes up, maybe as much as 80 cents."
Sons Justin and Tab and son-in law Paul Harris are integral parts of Wildy Family Farms.
"This is my 44th crop," Wildy said of a northeast Arkansas farm that was converted from swamp land cut and cleared and made productive. He said he is fortunate that most of the acreage is contiguous to the headquarters. "The most distant farm is about 20 miles away."
The diversity is important, especially with commodity prices in the doldrums. "When cotton markets were good and grain prices were low, we sometimes planted 100 percent cotton," Wildy said.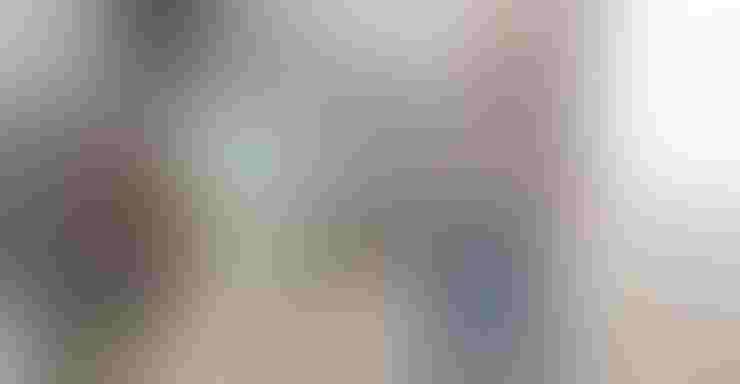 Talking cotton
One bright spot
This year, he added, the 1,800-acre peanut crop is the bright spot. "Peanut is the only crop in the black this year. Everything else is in the red."
He expects to make more than 3 tons of peanuts per acre. "Our highest yield was 7,300 pounds and we average 6,200."
Acreage with sandy soils, some created by an earthquake years ago, suit peanuts. In-season management has not been overly difficult.
"We sprayed fungicides only two times last year. We've had very little disease pressure," Wildy said.
He expects to add a third fungicide application this season. "We use some old, cheaper fungicides. We don't have an Extension peanut specialist in Arkansas, but an Extension pathologist is helping."
Wildy said the pathologist recommends a spray schedule at 60, 80, and 100 days after planting.
He's seen a yield boost, 150 to 200 pounds per acre, in cotton following peanuts. Part of that, he says, could be from breaking root knot nematode cycles. "We have some root knot nematodes, and I think peanuts and corn will boost cotton yield because we get some nematode control."
A peanut crop also leaves some organic matter and nutrients in the soil, but the Wildy Farm is looking at marketing peanut vines for hay.
"We bought a baler last year to bale peanut vines," Wildy said. "But it rained all fall and we didn't bale much. We will try again."
He said they weigh the advantage of keeping the vines on the field against what they can get for peanut hay. "We think we can take the vines off and put nutrients back in," he said. "Hay was a valuable commodity last year."
That rainy fall season also broke a long string of successful harvests for Wildy. "In 44 years, last year was the first time I ever left a crop in the field. It rained all fall and we couldn't get the peanuts harvested in time. Rutted fields also made it harder to plant the 2019 crop."
Wildy Farms has a strong commitment to peanuts, investing in a co-op shelling plant near Jonesboro, Ark., as well as some buying points."
"Peanut acreage in Arkansas is increasing," he said.
Plenty of water
Last year's wet fall and rain into this planting season provided more water than Wildy Farms needed. Adequate water is rarely an issue. "We have had timely rains so far this summer. About the time we got crops watered up, we would get another rain. But we're always just two weeks from the next drought."
That's why they irrigate everything.
"We have a lot of water," Wildy said. "The water table is near the top of the soil profile." He said wells typically produce 1,800 to 3,000 gallons per minute.
"We have no water restrictions except to register our wells."
Most of the acreage — two-thirds — is under center pivots. The other third is in furrow irrigation, which Wildy prefers. "I like furrow irrigation because we have no dry corners, but we can water a lot of acres with less labor with center pivots."
They use surge valves in furrow irrigated fields. "We just set the timer and water with less waste. We may have plenty of water, but we are conscious of water waste. We don't want to see water running into the ditches."
He says they can apply about 1 inch with center pivots before they get runoff.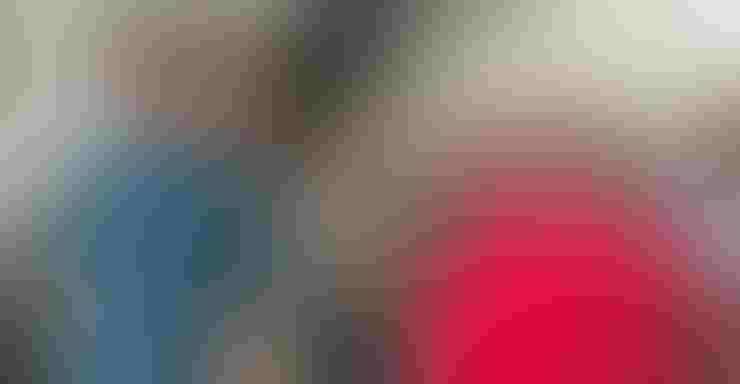 Manila, Ark.
Technology
Wildy Farms strives to eliminate waste across the operation. GPS technology and variable rate seeding and fertility help. The farm includes numerous soil types, including sand, sandy loam, loam and clay. "That lends itself to variable rate fertility and precision agriculture, something we've been using for years," Wildy said.
Variable rate seeding in cotton offers savings. "We can reduce the seeding rate with no yield loss and cut costs," he said.
Research, he added, shows one cotton seed per foot of row can make a good yield. "Some folks are getting by with it."
Grid sampling and using variable rate application for phosphorus and potassium is another possibility. "We're not sure it's the right way yet. We're still thinking."
They are also considering trimming nitrogen rate in cotton. "Extension says too much nitrogen creates trouble with defoliation. We've added 120 units of nitrogen in the past; this year we cut back to 113."
Technology is also saving time and money on mixing and loading crop protection chemicals. "We have a closed system for mixing chemicals. We can log in any combination we want, just make certain we have the right prescription logged in. This eliminates the guesswork for drivers."
Wildy explained that the QuickDraw system from SureFire "is completely automated. It shuts itself off and cleans itself out."
He said the system is not cheap but pays for itself through increased efficiency and reduced waste.
A record-keeping and monitoring system, JDLink, aids efficiency as well. The John Deere system shows where machines are and aids in security, receiving alerts and retrieving data, such as machine utilization.
Wildy said he and his sons and son-in-law each have tablets or smartphones. "Everyone knows where everyone else is and what needs to be done. We get a lot of information and have data from as far back as the system has been set up."
Reducing inputs
They use soil maps and Veris scans to identify soil types and productivity.
"We have sandy soils we have tried to build up, and we have not succeeded in 30 years," Wildy said. "Reducing inputs on those areas is the right way to go. We will apply less seed and less fertilizer."
He said some of these acres have one-fourth to one-half a percent of organic matter. "We can't bring that up."
Wildy said managing multiple crops on more than 12,000 acres demands capitalizing on the latest technology, including transgenic varieties, GPS, and monitors. It also requires teamwork from family and employees.
Crop diversity helps, too. Rotation boosts yields and spreads risk. Good water is a blessing. The overarching goal, Wildy says, is to continue the legacy.
The farm's website sums it up. "We hope to instill family values, work ethics, responsibility, and pride. Our goal is to honor the legacies of past generations by providing opportunities for future family and employees."
Subscribe to receive top agriculture news
Be informed daily with these free e-newsletters
You May Also Like
---