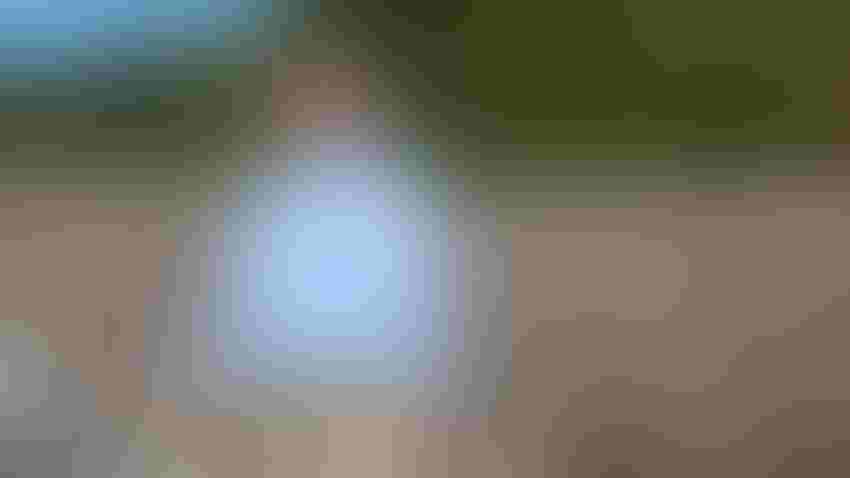 Rusty Darby of Chester, S.C. is the 2023 High Cotton winner for the Southeast.
John Hart
At a Glance
Rusty Darby's success in growing cotton can be summarized by paying attention to details and asking the right questions.

Rusty Darby says good help is vital.
For more than 200 years, cotton has been successfully and sustainably produced by the Darby family in the Piedmont of South Carolina on land made up of rock-laden sandy loam and fine sandy loam soil.
To successfully grow cotton year in and year out for that long on such a challenging landscape, each generation of the Darby family certainly did things right. Doing things right is the heritage Rusty Darby, the 2023 Farm Press High Cotton winner for the Southeast, inherited from his forebears. He does things right. He takes care of the land because he knows the land provides for his family and for future generations.
Today, Rusty Darby farms 1,200 acres of cotton, along with wheat, beef cattle, and various seed crops with his son-in-law Reed Rogers, near Chester in Chester County. Cotton has been grown on the farm nearly consistently since 1820. The Darbys only missed growing cotton for four years during the Civil War when Rusty's great-great-grandfather John Oswald Darby left the farm to fight.
Carolina Volunteers
John Oswald Darby was part of a group in Chester County called the Sixth Carolina Volunteers. Just a week before the Battle of Fort Sumter, which was April 12-14 and the official beginning of the Civil War, the Sixth South Carolina Volunteers boarded a train in Chester and went to Charleston after Sumter was fired upon. Fortunately, he survived the war. It just so happened the Sixth County Volunteers were at Appomattox when Lee surrendered.
"That's when we missed growing cotton," Darby said.
After the war, John Oswald Darby returned to the farm in Chester County and dedicated his life to growing cotton. Indeed, he would be both amazed and proud of the sustainable and high-tech practices his great- great- grandson Rusty Darby uses to grow cotton successfully and sustainably on the same land he tended generations before.
Conservation, stewardship, and sustainability have been keys to the Darby cotton operation since the beginning. Rusty Darby has always been an early adapter of new technology and conservation practices. Caring for the land was also the goal of Rusty's father, Guy Darby, who was nationally recognized by USDA for his conservation improvements to the land. The Darby's have been practicing no-till since the mid-1990s, in part due to the rocky soil the family farms, that makes tillage a channel.
In short, Rusty Darby's success in growing cotton can best be summarized by paying attention to details and asking the right questions. Darby is quick to point out that good help is vital. "Good help is my most valuable resource. Good help is irreplaceable," he said.
Operation partner
Reed Rogers, who is married to Rusty's daughter Julia, is a partner in the operation. Darby is turning over more responsibilities to Reed. Darby said Reed is gifted and works in the trenches, implementing the strategy both Reed and Rusty have laid out for the farm.
Darby's wife Cindy does the books for the farm. Darby is quick to recognize the contributions of brothers Willie "Skinny" Hardin and Johnny "Hooker" Hardin. "Hooker has been with me since 1994; Skinny came in 1997." Darby said. Chase Simmers is also vital to the operation. "Chase has been with me three years. His dad works with me in the oil company (Darby Oil)."
"I try to give all of them a sense of ownership. That's their way to shine. That's their way to have something over which they can be proud," Darby said.
Certainly, the top member of the Darby team is the cotton plant itself. Like many cotton farmers, Darby likes to personify the cotton plant. And with the uniqueness and often quirkiness of the cotton plant, that is understandable. Darby and his team do all they can to take good care of the cotton plant every step of the way.
"Cotton is a smart plant. God designed a smart plant in that cotton plant," Darby said.
The approach works. The Darby farm has been a consistent high yielder, often averaging more than 1.200 pounds per acre, on mostly rocky and rolling land that is entirely rainfed. Irrigation is not an option on the Darby farm.
"If we're picking cotton late, we're not picking as good as crop as we could have," Darby said. "If we're picking cotton early, we've got a pretty good crop.I like to defoliate in mid-September to be considered early. We push the envelope planting really hard, really hard. I check soil temperatures; 65 degrees is what's called for.
"I've been able to get pretty good results at 62.5 degrees if I have a decent forecast. I'm going to be ready to plant cotton on April 10. I've got all of my inputs; I've got everything ready. I've got the ground ready. Weather conditions may not let me, but I'm ready. If the weather does let me, I want to go. To be able to get a good stand, that early, cool germ tests are critical to me. We need a lot of vigor in the seed."
Plant physiology
In essence, Darby uses the plant-physiology approach to growing cotton where the first week of a cotton plant's life is the most important. Precise management is vital in the early stages just after planting.
It's an approach he learned well in his early days of farming, when he was just out of college, from the late Bill Brodie, a well-known and respected cotton breeder. Brodie worked for Coker's Pedigreed Seed Company in South Carolina at the time.
"I would go miles to sit in front of a cotton meeting that Bill Brodie was putting on because he presented cotton physiology and gave the reasons to the grower in a cotton meeting," Darby said. "He was old school. He's used a flip chart and a magic marker with a big easel, and he'd draw the cotton plant. He taught me a ton about why the cotton plant does what it does, how it does what it does, and the mechanics of the cotton plant, how God designed it to produce the fruiting branches on the plant, the distance between the branches, the distance between the nodes, the distance between the bolls and the node."
"He provided all of these details on how to make good cotton. And one of the most critical he said was that early vigor and getting that seed up strong and keeping that vigor healthy through the first week of that cotton plant's life."
"He taught me to do everything you can do that first week of that plant's life. Keep every bug off of it, have the nutrients there. He said that cotton plant will make up its mind, and he's personifying the cotton plant, during that first week of what is the maximum amount it will yield. If it's not healthy in that first week, that maximum amount of yield is going to be reduced."
Thrips control
Thrips tend to be the biggest pest worry on the Darby farm because they can hurt the cotton plant in that first week, so a thrips treatment is a must every year.
"We use a preplant treatment in the furrow and come back over the top too," Darby said. "We have to be ready to spray because they're coming. It's not if, it's when."
Fortunately, plant bugs aren't a big issue. "One out of two years we have to spray for plant bugs. I vary my chemistry. I don't' want to get with a program and stay with it only. I'm going to change. I don't want to be blamed for helping with resistance. I want to help prevent resistance."
Fertility is also important. "We use turkey and chicken litter for our preplant fertilizer. We use a commercial fertilizer to top dress. We won't use a commercial fertilizer preplant. That ghost factor in that turkey littler is just way too advantageous," Darby explained.
Darby emphasized the key is to make sure plants can access the fertilizer where they can best use it. "That's one benefit of no-till. We didn't realize how badly we were limiting that access when we were cultivating cotton early in my career when I was running five plow sweeps through the middle of the row every week and chopping off those feeder roots."
Darby said variety selection is among his most important daily decisions. He chooses a number of varieties from more than one company. And what is the number one trait he seeks? Earliness, as you would expect, since he likes to harvest early to maximize yield.
Clemson graduate
Rusty Darby is a 1978 graduate of Clemson University with a degree in agricultural mechanization and business. He and wife Cindy, a Winthrop University graduate in business, have four daughters, Laura Lea Wilkerson, married to Tripp; Katie Brigulio, married to Mitch; Julia Rogers, married to Reed; and Anna Drummond, married to Wes. Rusty and Cindy Darby have 10 grandchildren.
Darby has served on the Cotton Board since 2011 and is the current vice chairman of the Cotton Board's Global Supply Chain Marketing Committee. He is the current producer delegate for South Carolina for the National Cotton Council and is a former vice chairman of American Cotton Producers. He is the former Southeast director on the National Cotton Council board.
He has served on the South Carolina Farm Bureau Legislative Committee, South Carolina Young Farmers Board. He is past chairman and past president of Southern Cotton Growers. He has been a member of South Carolina Farm Bureau for more than 30 years and has served as Chester County Farm Bureau president.
Trust Protocol
Darby is also an active member and proponent of the U.S. Cotton Trust Protocol. "I appreciate that the Trust Protocol is a unified effort for the U.S. cotton industry that allows us to explain our sustainable cotton growing practices," he said.
Darby said he is both humbled and honored to receive the High Cotton award.
" I cannot claim sole credit for this award. My team, with whom I work, is equally responsible for this.  I stand on their shoulders as well as all the men who worked this place to be here today.  I accept with humility and honor on their behalf."
Subscribe to receive top agriculture news
Be informed daily with these free e-newsletters
You May Also Like
---