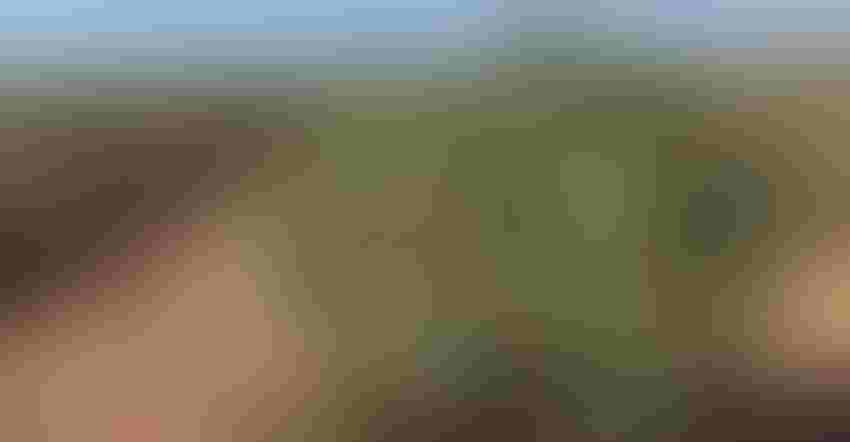 Drought taking its toll: Cotton crop progress varies across the Southwest, many dryland acres failed due to drought. Irrigated acres struggling to keep up due to limited water and triple-digit temperatures.
Farm Press reached out to various cotton-producer organizations throughout the Southwest requesting an update on the current crop. Here's what they had to say: 
Plains Cotton Growers, Kody Bessent 
Planted acres: 4.3 to 4.4 million. Plains Cotton Growers Inc. provides service to 42 counties in the Texas Panhandle, Southern High Plains, and upper Permian Basin. This growing season has dealt many challenges to producers. After a dry winter and large 2021 crop, the 2022 season began with virtually no sub-soil moisture aside from pre-plant irrigation. Spring and summer growing challenges included: high winds, below normal rainfall, high temperatures, and isolated damaging hail. On May 22, Amarillo recorded a minimum temperature of 39 degrees. Lubbock has experienced more than 20 days at or above 100 degrees, with more in the forecast. These conditions have been reminiscent of the epic drought in 2011.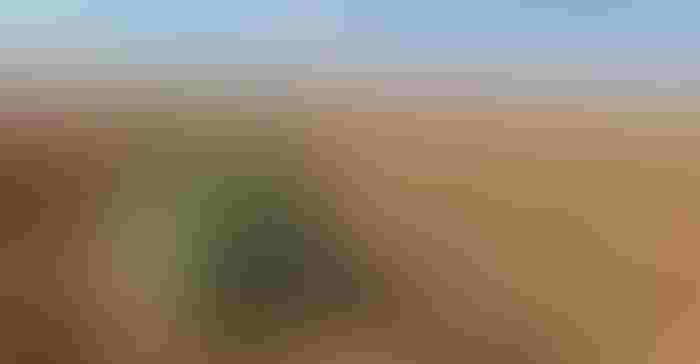 A single cotton plant remains in a plowed-failed field. The drought coupled with the summer's heatwave is complicating and, in some cases, making cotton production impossible for Southwest producers. (Photo by Shelley E. Huguley)  
The deadline for certifying acreage was July 15, so we are still awaiting official reports of planted and failed acres. More than half of the acres are non-irrigated. We have already lost most of the dryland acres to drought and some of the irrigated acres to wind, hail and excessive heat. 
Many cotton fields in the northern Panhandle are thin and estimated at 10 days behind normal development. Most of our region continues to suffer from lack of rainfall and high temperatures. A few "July 4th" blooms were observed in early-planted fields. Most fields are reaching early bloom as of mid-July, with a range of 5 to 9 nodes above white flower. Many fields do not have enough irrigation capacity to keep up with evapotranspiration demand during bloom, so yield potential will continue to decline in those fields without rainfall.  
Rolling Plains Cotton Growers, Lauren Decker 
Planted acres: 800,000. Growers across the region are struggling with the drought that plagues most of the state. For our dryland producers, many acres have already been failed.  Some anticipate that even more acres will be failed this fall.  
For irrigated acres, the news is more positive, but they could use rain to help things along. They report that their fields look pretty good, but they're running low on water in many areas if the rain doesn't help to recharge the shallow aquifers of the Rolling Plains.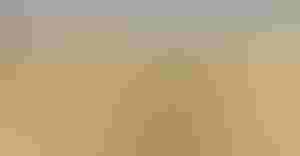 "The deadline for certifying acreage was July 15, so we are still awaiting official reports of planted and failed acres," says Kody Bessent, Plains Cotton Growers CEO. (Photo by Shelley E. Huguley)
With temps in the 100s for most of the past month, high winds and little rainfall, it's been a tough summer. We continue to pray for rain. 
South Texas Cotton & Grain Association, Jeff Nunley 
Cotton is being defoliated in the Corpus area.  I haven't heard of any being harvested yet, but harvest usually starts early in years like this. There were a significant number of acres zeroed out in May for crop insurance in San Patricio and Refugio counties. Lesser amounts, but still more than normal in some of the other counties. For a while it looked like the Upper Coastal Bend would be a relatively bright spot for our area. After two weeks of excruciating heat and near zero rain, much of the cotton in the Upper Coast is really starting to suffer.  What started out as a tough year just keeps getting tougher. 
As a side note, I visited Juan Landivar this afternoon. He has a field in the Corpus area that he has maintained data on for 4 years and has built a very impressive yield prediction model.  He said that field was projecting around 1,000 pounds per acre in mid-to-late-May.  Since then, potential yield has dropped weekly and is now in the range of 400-600#.  I think that same thing has happened across the area in general. Yield prospects have dropped as the season has progressed. 
In that same field, only about 25-30% of the field needs full defoliation.  The rest of the field is already dropping leaves and may be able to get by with a light shot.  I heard a similar report from up the coast on fields starting to look like they have been defoliated, when no applications have been made. 
Cotton and Grain Producers of the Lower Rio Grande Valley, Webb Wallace 
Planted acres: 182,213 acres. We started with good moisture. It got pretty dry in April, but we received a widespread 2-inch overall rain on April 29.  Four weeks later we received a widespread 4-to-5-inch rain on May 24. It was a blessing from God to get the rain in April and May.  
June was completely dry. One more good rain in mid-June would have made a bumper crop for us. It is still a very good crop though. Dryland grain sorghum averaged very close to 6,000 pounds, and cotton should average around 2 bales per acre, or even more on the best land.  I don't think we will have any 4-bale cotton and very little 3-bale cotton. Irrigated cotton is a mixed bag as many districts were short of water, and our water delivery system cannot keep up when everyone is watering. 
I looked at the Texas Boll Weevil Eradication July 11-report, which is for the week of July 4th. For 55,000 traps checked in the Rio Grande Valley, there were zero weevils caught that week. We're not eradicated yet. They've caught 108 for the year but those guys have done a fantastic job and gotten us to a level many of us thought we'd never reach.   
Oklahoma Cotton Council, Harvey Schroeder 
Planted acres: 580,000- The crop is very mixed throughout the state. We've got some good-looking cotton that actually looks like it's a month behind. We ought to be squaring and we haven't. It can catch up though. Then, we've got some cotton that didn't make it and some that's in between. It's like a snaggle-toothed kid. But we're all optimistic about what is there. And yet, in this hear, you have to be a realist, too. 
There's some cotton that looks pretty good and the reason it looks good is because it hasn't started fruiting yet. There are some dryland crops in river bottom-type ground that have sub-irrigation to them and it's ok. But there's not a whole lot of acres of that.  
In general, the way the crop runs in Oklahoma is one-third irrigated and two-thirds dryland. The third that's irrigated, there's even got some problems. The lake, Lugert-Altus Irrigation District, is low on water, so that's going to take away some acres. Our center pivot irrigation and some of our drip irrigation that's coming out of wells is looking pretty good. But, like I say, it's a mixed bag.  
Failed acres have yet to be determined. If we look back to the 2011 drought, I had to stand in front of a group of ginners and claim we had 85% abandonment that year. It's not going to be that bad this year. What the number is we won't know until August. 
New Mexico Cotton Ginners Association- Alberto Pando
Planted Acres: 20,958. We have approximately 9,000 Acres of Pima Cotton. There are currently two operating gins in the state. Mesa Farmers Coop and Artesia Alfalfa Growers Association cover Dona Ana, Luna, Sierra, Eddy, Lea, and Chavez counties. There was a 30% increase in acreage due to the current market prices. The majority of planted cotton fields are irrigated. In general, the cotton in New Mexico looks pretty good. We are looking forward to a successful year.
About the Author(s)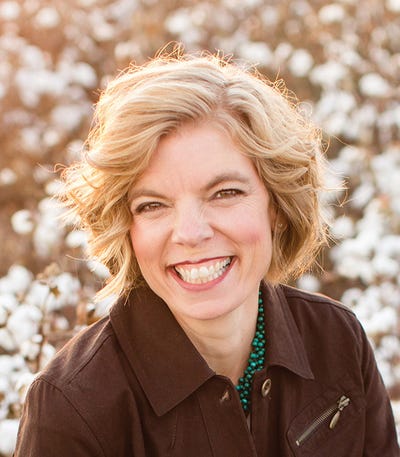 Editor, Southwest Farm Press
Shelley Huguley has been involved in agriculture for the last 25 years. She began her career in agricultural communications at the Texas Forest Service West Texas Nursery in Lubbock, where she developed and produced the Windbreak Quarterly, a newspaper about windbreak trees and their benefit to wildlife, production agriculture and livestock operations. While with the Forest Service she also served as an information officer and team leader on fires during the 1998 fire season and later produced the Firebrands newsletter that was distributed quarterly throughout Texas to Volunteer Fire Departments. Her most personal involvement in agriculture also came in 1998, when she married the love of her life and cotton farmer Preston Huguley of Olton, Texas. As a farmwife she knows first-hand the ups and downs of farming, the endless decisions that have to be made each season based on "if" it rains, "if" the drought continues, "if" the market holds. She is the bookkeeper for their family farming operation and cherishes moments on the farm such as taking harvest meals to the field or starting a sprinkler in the summer with the whole family lending a hand. Shelley has also freelanced for agricultural companies such as Olton CO-OP Gin, producing the newsletter Cotton Connections while also designing marketing materials to promote the gin. She has published articles in agricultural publications such as Southwest Farm Press while also volunteering her marketing and writing skills to non-profit organizations such a Refuge Services, an equine-assisted therapy group in Lubbock. She and her husband reside in Olton with their three children Breely, Brennon and HalleeKate.
Subscribe to receive top agriculture news
Be informed daily with these free e-newsletters
You May Also Like
---