South Texas crop prospects cited as 'beautiful, fantastic'
South Texas crop prospects cited as 'beautiful, fantastic'
Despite early drought, rain and favorable temperatures have created a "polar opposite" situation for cotton, sorghum and corn production. Specialists discuss insect pressure and treatment.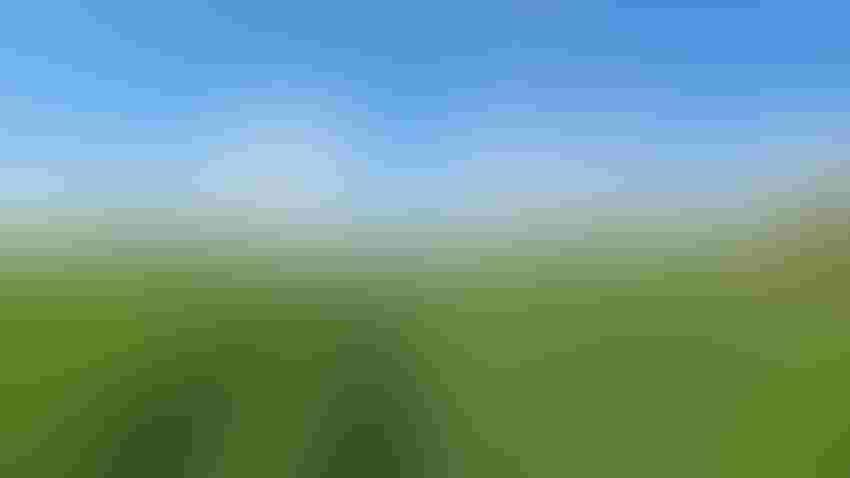 Heron Castillo's Lower Rio Grande Valley cotton, Mercedes, Texas. Despite early drought, rain and favorable temperatures have turned conditions around.
Dwight Jackson
In more than 45 years of reporting on agriculture, I can count on one hand the number of times I've started a crop update report with the words "fantastic" and "beautiful."
Here goes.
"Cotton looks gorgeous," said Texas AgriLife Extension IPM Specialist Danielle Sekula, Weslaco, of conditions in the Lower Rio Grande Valley.
"It's fantastic," added AgriLife Extension Agronomist Josh McGinty, Corpus Christi, of conditions in the Texas Coastal Bend.
"Generally, everything looks good," said Texas Cotton and Grain Executive Director Jeff Nunley, Victoria.
Despite the early drought that delayed planting for many South Texas farmers, timely rains and favorable temperatures created a situation that's "the polar opposite of 12 months ago," McGinty said.
Sekula, fresh off a June 1 field day, said some acres were failed early because of the drought. "But we started getting rain and for the most part, across the board, we have some great-looking cotton."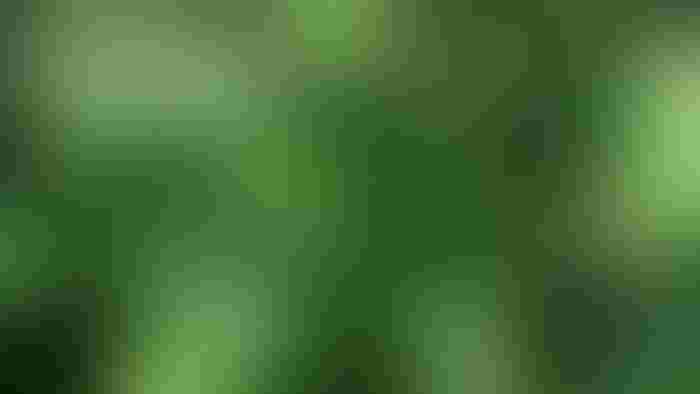 Heron Castillo's Lower Rio Grande Valley cotton is blooming. (Photo by Dwight Jackson, NCC)
She said the crop is not uniform. "We have some plants squaring, some in full bloom, some bolls creeping into maturity. We have some beautiful cotton down here."
Sekula said insect activity the first week of June has been light, "a little fleahopper and plant bug activity. Late next week into the second full week of June, plant bugs will be our main concern."
Fleahopper
In her weekly "Pest Cast" newsletter, Sekula discusses fleahopper activity. "Lots of fields were treated last week for fleahoppers, and we had a few fields with reported fleahopper populations at threshold that were turned in for treatment in the mid-Valley.
"Fleahopper adults are 3mm in length, oval-shaped, light green in color; nymphs are quite smaller, light neon green in color with purple antennae. During the first three weeks of squaring, finding 15 to 25 cotton fleahoppers (nymphs and adults) per 100 terminals may cause economic damage. Many fields already are producing dime-size bolls with mature bolls towards the bottom of the plant. Those are safe from fleahopper damage."
She said along the river and coastal areas "we were picking up a few Verde plantbugs and tarnished plantbugs in cotton with large squares and dime-size bolls. In these areas, we have mature sorghum that will be harvested within the next two weeks, and we found plantbugs (Verdes & tarnished) active in  sorghum right by cotton."
Maturing grain sorghum will be a catalyst.
"We have a lot of mature sorghum; some producers are applying Roundup, getting ready to harvest. Plantbugs are notorious for hanging out in mature sorghum and as soon as farmers burn down the sorghum or harvest it, they move to nearby cotton fields. The next two weeks will be critical to scout."
She cautions producers not to arbitrarily spray fields. "Use a beat bucket to evaluate populations. You can pick them up pretty easily, so evaluate and watch it."
Sekula said the first bale is likely about a month from being ginned. "Maybe the first week of July. We have a lot of real pretty cotton.
She says grain sorghum also looks good. "Some fields were affected by early drought, up in the dryland counties. A lot of grain sorghum has reached the soft dough stage or is flowering. In those fields, midge populations are heavy."
Midge pressure
She recommends that farmers with flowering sorghum "get ready to spray. I  saw one field with not just 8 or 10 midge per head but a swarm. We're seeing heavy midge populations in the middle of the Valley. And throughout the Valley, where we have flowering sorghum, producers need to look for midge now."
She cautions growers about midge in her latest "Pest Cast."
"When checking for midge, inspect the heads for a small orange/reddish flying insect around the yellow flowering spikelets. This is where the female will lay eggs, usually about 50 yellow-white eggs. Adults only live for one day. The eggs hatch in two to three days, so you must check daily for sorghum midge as new populations emerge/hatch each morning.
"It is imperative, if you have flowering sorghum, you should scout every three days between 10 am and 2 pm to inspect for midge pressure.
"The threshold for midge is one per sorghum head, but from here on out you will see about 15 to 20 sorghum midge per head (basically a swarm of them) in flowering sorghum. That is why it is crucial to monitor late sorghum flowering these next two months; midge populations will stay active until September with our high heat."
She's not as upbeat on sorghum as she is cotton.
A wide range of planting dates means sorghum is in several stages of maturity. "We will have flowering sorghum through the month of June. Some are just heading out, and as soon as it does, the midge is there. They just wait for grain sorghum to bloom. Midge pressure depends on maturity. If it's flowering, be on your toes."
Headworm
Sekula said farmers who sprayed weeds recently likely included a midge spray. "If they sprayed for midge, they used a pyrethroid, so they are hitting headworm, too," she said.
"Grain sorghum farmers have been busy. We have a week or a week-and-a-half to two weeks before we get after it in cotton.'
She said flea hoppers will be the first concern. "Farmers can apply insecticide as they apply herbicide. Some sprayed last week. Populations are light this week. For now, cotton is clean, but we have a lot of work in grain sorghum with midge control, spraying Roundup and some already harvesting."
Sekula says sesame looks good. "It's in the early stages, so we are  not picking up pests yet."
Coastal Bend
"Crops are fantastic," McGinty said. "Everything looks good. We see some fields drowned out in corners, but only a little problem. Overall, it's fantastic. I don't know that I have ever seen corn look this good in the nine seasons I've been here. Sorghum is heading out beautifully.
Stage set
"Cotton looks great. I'm sure that if I hunt around a bit, I could find a  cotton flower. The stage is set for the season when cotton explodes. Every night we have ample heat and moisture. I can go away for a weekend and when I come back nothing looks like it did on Friday. A couple more showers in June would be the cherry on top."
As was the case in the Valley, the Coastal Bend was dry early. "Where we had early moisture, we did not have enough heat; it was not warm long enough to get seed out of the ground. Some skippy stands are filling out now."
McGinty says March could have been better. "Still, most everyone got a good enough stand. In April, the tap turned on and we got rain for six weeks. We are in a good spot now. At the station, we got 10 to 12 inches but with enough gaps between rain events to spray and catch up."
He said areas up the coast received a bit more rain than "we did here in Corpus Christi. "They have had rain more recently than we have, too. It's been about two weeks since  we had rain here."
Planting struggles
"Farmers struggled at planting time," Nunley said. "It was dry when they started. Many chased moisture to plant what they could, and a lot dry-planted. When we got rain, we got too much at the wrong time.
"So, we have a mixed bag, cotton at all stages, some just coming up a week ago, some a lot older."
Given the options, Nunley prefers rain to drought. "We have some waterlogged cotton coming out now with hot weather. It's growing. We probably will need rain in a week or so to keep it going."
He says the grain crop looks good. "Corn looks good, but growers say the dry conditions early might have limited yield. This may not be a barn-buster corn crop, but I think it will be good."
Nunley said cotton acres are off a bit, about 15%. "I hope production offsets the acreage reduction."
Storage issues
He said a big grain crop could create storage problems. "We've lost storage capacity. Two elevators in the Valley had storm damage and another one is offline. I'm not sure how that will pan out. We could see Valley grain go to Corpus and create backlogs."
Nunley says South Texas producers switch back and forth between cotton and grain. "It's challenging to switch to too much grain because of capacity at harvest," he said.  
Acreage shifts back and forth with grain. "Grain has to come off the stalk at maturity because of summer weather patterns in South Texas. We have more flexibility with cotton. Once cotton is picked and in modules, it's relatively safe. As always, farmers will figure it out."
McGinty says a lot of farmers are applying PGR. "Cotton is trying to get tall, but producers are doing a good job. For now, it looks like it's dry enough and everyone is caught up. "We just keep our fingers crossed that we get to pick it in August."
Mine, too.
Subscribe to receive top agriculture news
Be informed daily with these free e-newsletters
You May Also Like
---