Temperatures dropped to less than 40 degrees for 18 hours across the northern Texas Panhandle as a cold front swept through maturing cotton fields, Tuesday, Sept. 8, 2020. Some areas dipped to 35 degrees for four to five hours followed by cool, cloudy conditions the remainder of the week.
While the duration of the cold spell concerns Agronomist Jourdan Bell, Texas A&M AgriLife Extension Research, Bushland, she says it's too soon to know if or how much cold temperatures affected fiber development. 
"Our irrigated fields, at this time, look relatively okay," Bell says. "But when we start talking about a field looking okay and is it really going to be okay, I think it's too early to say.
"We're not going to know what happened until we gin this cotton."  
See, Agronomist Jourdan Bell gives wheatlage production tips
Visiting with regional cotton specialists about expectations, including Lubbock Extension Cotton Specialist Murilo Maeda, Bell says historical research shows that fiber development stops at 45 degrees. But anecdotal farmer experience, which Bell says they depend on because "when you're out there making a living in those fields, you learn from what happens," is a mixed bag. Some growers say in the past, cold temperatures haven't damaged the crop, while others say it's been devasting. 
As for the already-stressed dryland fields? The cold front forced premature defoliation and raises concerns about low micronaire.
To learn more about the impact of the cold spell and harvest aid considerations, watch this video. 
See, Sorghum growers encouraged to scout fields up to harvest
Next, Bell discusses forage sorghum production and harvest considerations. 
About the Author(s)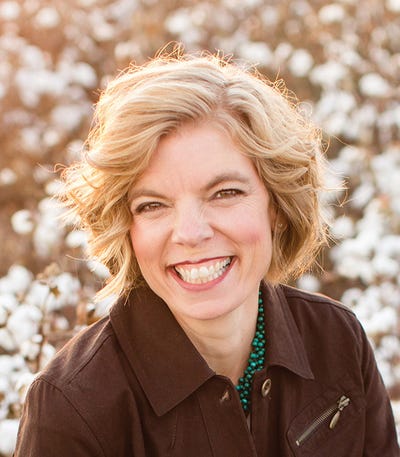 Editor, Southwest Farm Press
Shelley Huguley has been involved in agriculture for the last 25 years. She began her career in agricultural communications at the Texas Forest Service West Texas Nursery in Lubbock, where she developed and produced the Windbreak Quarterly, a newspaper about windbreak trees and their benefit to wildlife, production agriculture and livestock operations. While with the Forest Service she also served as an information officer and team leader on fires during the 1998 fire season and later produced the Firebrands newsletter that was distributed quarterly throughout Texas to Volunteer Fire Departments. Her most personal involvement in agriculture also came in 1998, when she married the love of her life and cotton farmer Preston Huguley of Olton, Texas. As a farmwife she knows first-hand the ups and downs of farming, the endless decisions that have to be made each season based on "if" it rains, "if" the drought continues, "if" the market holds. She is the bookkeeper for their family farming operation and cherishes moments on the farm such as taking harvest meals to the field or starting a sprinkler in the summer with the whole family lending a hand. Shelley has also freelanced for agricultural companies such as Olton CO-OP Gin, producing the newsletter Cotton Connections while also designing marketing materials to promote the gin. She has published articles in agricultural publications such as Southwest Farm Press while also volunteering her marketing and writing skills to non-profit organizations such a Refuge Services, an equine-assisted therapy group in Lubbock. She and her husband reside in Olton with their three children Breely, Brennon and HalleeKate.
Subscribe to receive top agriculture news
Be informed daily with these free e-newsletters
You May Also Like
---