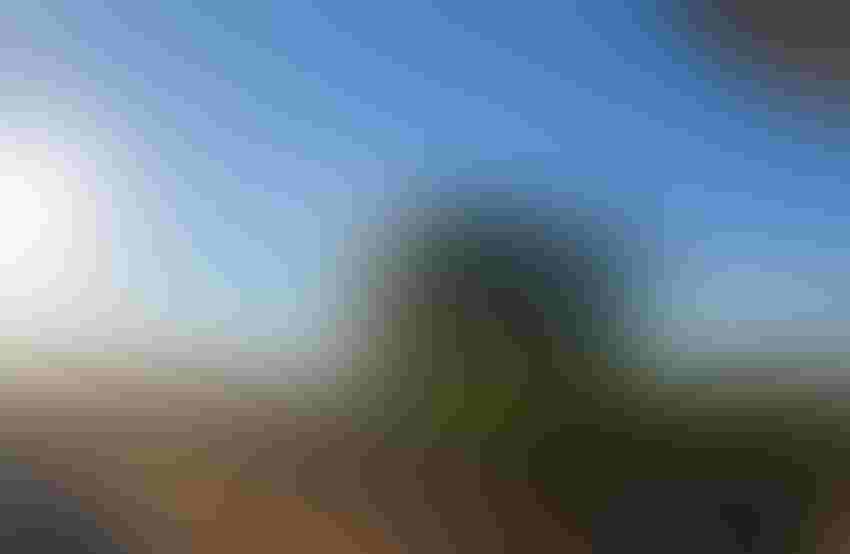 This month I will have been married to my farmer for 20 years. In a way, it feels like a blink of time and in other ways, forever.
Since the day I said, "I do," much of our lives has been dictated by the seasons of planting, sand-fighting, irrigating and harvest. Whether it's when to go vacation, when to get pregnant (funny that we EVER thought that was in our control) or when we can get further than 20 minutes from the house while the cotton is young and vulnerable to wind damage, it all depends on the season.
When I said "yes," in 1998, as he was down one knee in between the cotton rows behind the farmhouse, I didn't realize the extent to which my life would now revolve around seasons. The first clue was when we started talking about setting a wedding date. I really wanted a spring or summer wedding but he assured me that unless I wanted our honeymoon on the tractor, I better pick a date in February, or March at the latest. We went with February.
Currently, we're in a season of decision making. As I've watched my farmer the last couple of weeks, I can see it on his face, in his demeanor, that he's beginning another year. It's decision time. It seems like it comes earlier every year. He's attended CEU meetings, he's heard the not-so-great news about the upcoming year and he's even sat down with his consultant and friend, trying to pencil out what's going to pay out this year and what won't. Not an easy decision in 2018 with the high cost of inputs coupled with low market prices and a drought.
It makes me wonder: is there any other career where you make thousand dollar or million dollar decisions months ahead based on what ifs—what the weather might do, how the markets might respond, what disease(s) might flare up and therefore determine what type of seed you plant? There are so many variables in farming. Much of it seems to be about timing—and a whole lot about faith.
As a farmwife, I'm transitioning as well. After having had my farmer home much of the winter, I'm beginning to prepare myself for the long days ahead, him working six to seven days a week, and not getting to see him as much. I really like my farmer, so this is always an adjustment, not as much as when the kids were little, but an adjustment just the same. So, here's to change, a new season, God's plan and faithfulness, and to our American farmers who work so hard to provide for their families and their country. Thank you for all that you do!
Subscribe to receive top agriculture news
Be informed daily with these free e-newsletters
You May Also Like
---