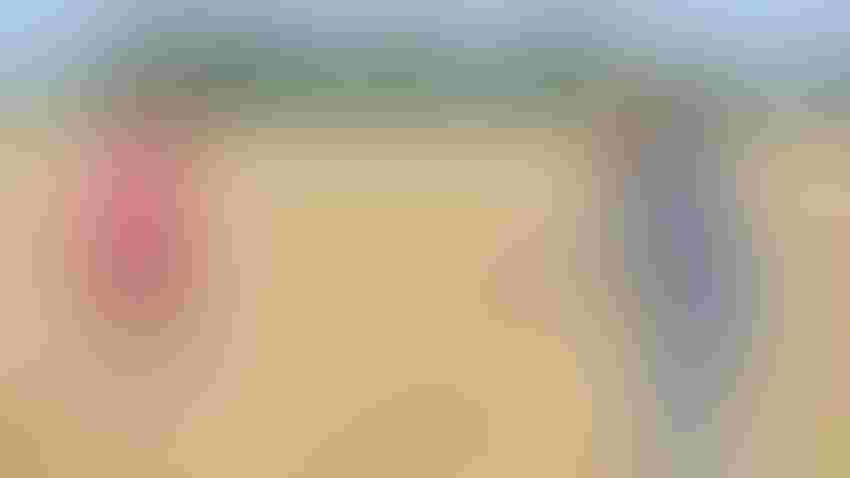 Jesse Flye, farmer in Poinsett County, Ark., says Bill Robertson pushes the limits in sustainable cotton production and takes an unbiased approach to better a farmer's bottom line.
Whitney Haigwood
Cotton agronomist Bill Robertson retired from his Extension appointment at the University of Arkansas System Division of Agriculture on Jan. 31, 2023. During his career, Robertson paved the way for improved recommendations and sustainable fiber production in Arkansas. His accomplishments span 20 cumulative growing seasons in Extension research with positive impacts across the cotton industry.  
Additionally, Robertson gleaned a better understanding of soil health and its connection to sustainability while working for the National Cotton Council (NCC). This later influenced his research efforts, resulting in the adoption of on-farm conservation practices throughout the Midsouth.  
He met with Farm Press to share a few highlights from his lifelong involvement in agriculture. Meanwhile, others joined behind the scenes to spotlight some of his achievements. 
Foundation in Agriculture 
Robertson was raised outside of Lubbock, Texas. He grew up on a farm that was originally his grandparents' homestead. His family farmed cotton, grain sorghum, wheat, and corn. They also raised cattle and show pigs.  
His involvement on the farm established a strong working knowledge of production agriculture. After high school, he graduated from West Texas State and pursued a career in ag.  
"I started work at a seed company in Hereford, Texas. We did a lot of research type plot work. I saw right away that if I was going to get anywhere in that line of business, I needed to go back to school and get a master's degree," he said. 
In 1985, he did just that. After earning his master's at Texas A&M, Robertson accepted a full-time position running a field research program at an experiment station near College Station.  
He enjoyed the work and continued taking one class per semester to earn his PhD. He also learned more about picker cotton from local farmers in the area.  
This was a new concept because he grew up around stripper cotton and had never driven a cotton picker. That soon changed when he did contract research with a 9900 John Deere cotton picker. He gained plenty of experience and learned more about how pickers work while taking it apart for maintenance and repairs.  
By 1995, Robertson was wrapping up his dissertation. Both Arkansas and Missouri were looking for a cotton specialist. He applied for each position, and Arkansas offered him the job. 
New Area Code, New Soil Profile 
When Robertson came to Arkansas, he noticed similarities in cotton production that he learned from the Texas farmers in the Brazos bottoms. There were also differences.  
While he no longer worried as much about hailstorms, he did have to adjust to the crop production timing, with the narrowed windows of opportunity to plant and harvest. 
"Here in Arkansas, when it is time to plant – it is time to plant. Rarely do we get our cotton in from start to finish without getting rained out in the process." 
The biggest difference he noticed was in the soil. It was considerably different than what he was used to in Lubbock or College Station. In time, he realized this was due to a lack of soil structure and the reason behind the many challenges that Arkansas cotton producers faced.  
"Soil health came on my radar, because I saw Arkansas farmers spending a lot of money on the crop and doing things that did not make sense to me. I realized that soil health was a limiting factor and fixing that would fix a lot of things," he said. 
Arkansas Extension: Round 1 
During his first 12 growing seasons with Extension, Robertson helped producers improve cotton production with two Arkansas born programs – the COTMAN management system and the Arkansas cotton research verification program. 
COTMAN was developed by scientists at the University of Arkansas and designed to monitor cotton growth stages to help farmers make production management decisions for optimum plant growth, insecticide termination and defoliation timing. Many program recommendations and management practices are still widely utilized in U.S. cotton production today. 
When Robertson came on board, COTMAN was just gaining momentum. Fred Bourland, tenured professor of plant breeding and genetics at the Northeast Research and Extension Center, said Robertson's involvement was key to the success of the program. 
"His background in cotton plant physiology led him to quickly accept and promote the principles of COTMAN. He was involved with many training sessions and led many on-farm demonstrations. Without his assistance, COTMAN might have been halted in the starting gate," Bourland said. 
Robertson also worked to refine the Arkansas cotton verification program, originally launched in 1980 by cotton agronomist, Gene Woodall. The program takes a holistic approach to cotton production by recommending and demonstrating practices that improve lint yield.  
A total of 343 fields have enrolled in the program over the course of 42 completed growing seasons. During this time, these fields averaged a lint yield of 1,088 pounds per acre – which is a 25.6% increase over the state average. 
Momentum of the cotton verification program continues today, with a sustainability component that Robertson initiated later in his career. 
Sustainable Sabbatical  
In December 2006, Robertson left Extension to serve as an agronomist in technical services for the NCC. While there, he worked with lobbyists and served as a line of defense for growers by fostering an understanding of federal decisions and their impacts. He also coordinated the Beltwide Cotton Conferences and the health, safety, and environmental quality segment of the NCC annual meeting. 
It was during this time that the supply chain took interest in sustainability. As Robertson learned more, he better understood the connection to soil health. 
"Sometimes I look at my time at the NCC as a sabbatical. It gave me a fresh, new perspective. When I later returned to Extension – I looked at things a bit differently and started focusing more on what was going on below the soil surface," he said. 
Arkansas Extension: Round 2 
Robertson returned to his former Extension appointment in May 2014, and during these eight growing seasons he focused on sustainable cotton production that emphasized soil health. 
His efforts aligned with those of the Arkansas Discovery Farms to evaluate conservation practices for soil and water quality. Robertson said it was a natural fit and developed a working relationship with program leaders, Andrew Sharpley and Mike Daniels. 
Furthermore, he incorporated sustainable practices into the cotton verification program with things like cover crop, reduced tillage, and crop rotation. He also helped farmers document these practices with programs like Better Cotton Initiative and the U.S. Cotton Trust Protocol. 
Daniels said, "Robertson's efforts in sustainability are cutting edge and have helped position Arkansas cotton farmers to take advantage of future incentives for sustainably grown cotton." 
Poinsett County farmer, Jesse Flye said Robertson has been a tremendous help on their farm and described him as the epitome of what an Extension specialist should be. 
"Bill takes an unbiased approach to better a farmer's bottom line. He changed the way we look at things on our farm, and he reinforced those concepts with the seeding rate study and crop intensification study. He pushes limits and comfort zones with cover crop, soil health, and sustainability," Flye said.  
One such project that pushes the limits is famously titled "Soil Your Undies." Robertson buries cotton underwear for the demonstration in two adjacent fields – one with conservation practices and the other conventional. Weeks later he digs them up to show the difference in soil health, with a very tattered pair from the conservation side that reflects increased earthworm and microbial activity.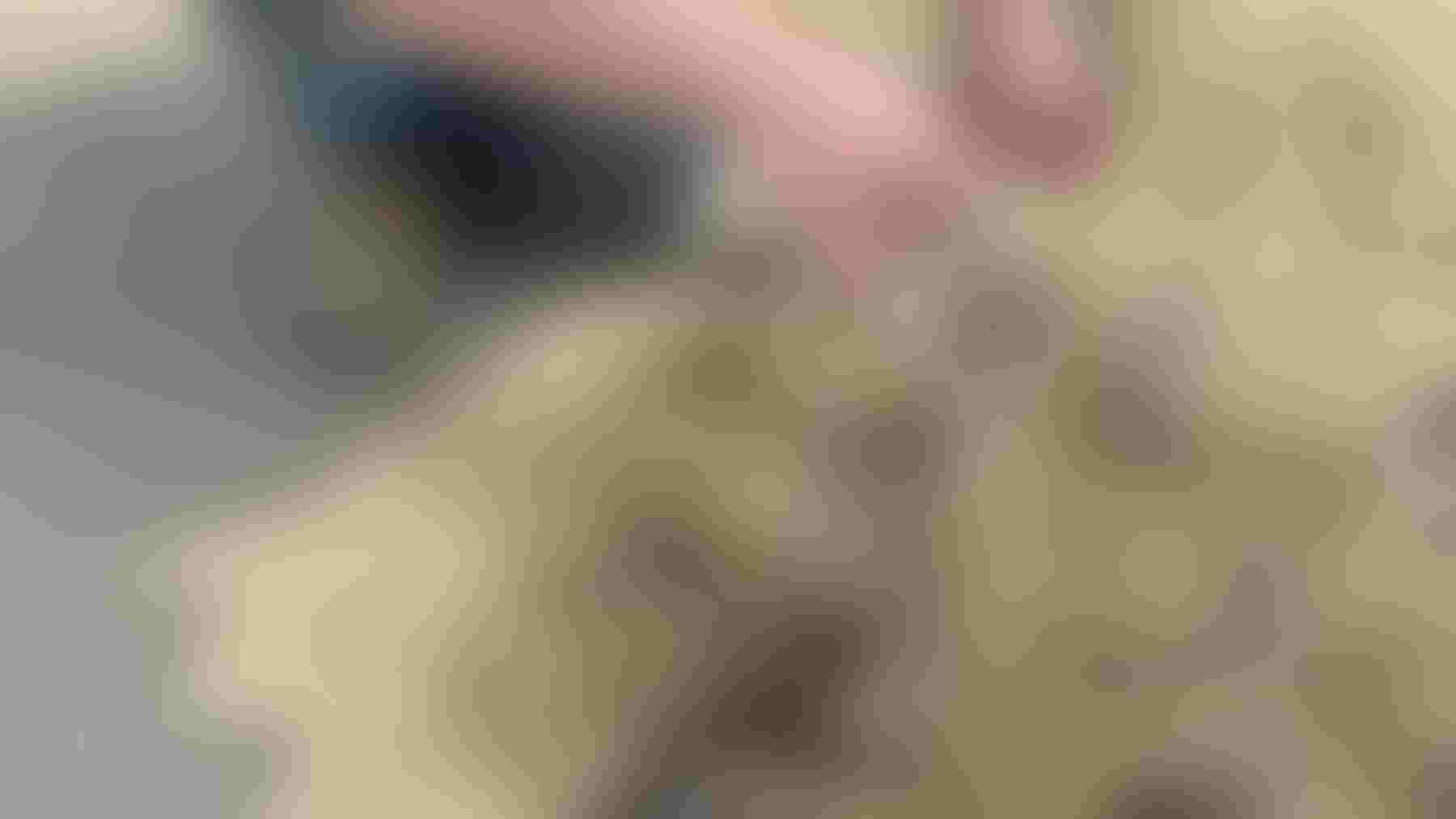 Robertson's famous "Soil Your Undies" study brings awareness to soil health and demonstrates how incorporating sustainable management practices can increase earthworm and microbial activity. (Whitney Haigwood)
Sustainable Advice 
Robertson may have retired, but he is not hanging up his hat anytime soon. He was recently invited to speak at the winter meeting for the Arkansas Farm Bureau Federation. The focus of this talk was farm bill funding directed toward climate-smart proposals, and Robertson shared his take home message. 
"These initiatives have potential to greatly benefit production agriculture. Plus, there is some real money here, and we cannot leave that sitting on the table. We need to take advantage of these programs to improve soil health and help keep us in the production agriculture business," he said. 
When asked what he is looking forward to most about retirement, Robertson said it is working with his wife, Carey, to finish up some projects on their farm. Of course, these are focused on conservation and sustainability. 
"I think we are going to make even bigger improvements on soil health that will impact the quality of our forages and overall productivity at our place. I look forward to these and to keep learning," he said. 
Subscribe to receive top agriculture news
Be informed daily with these free e-newsletters
You May Also Like
---