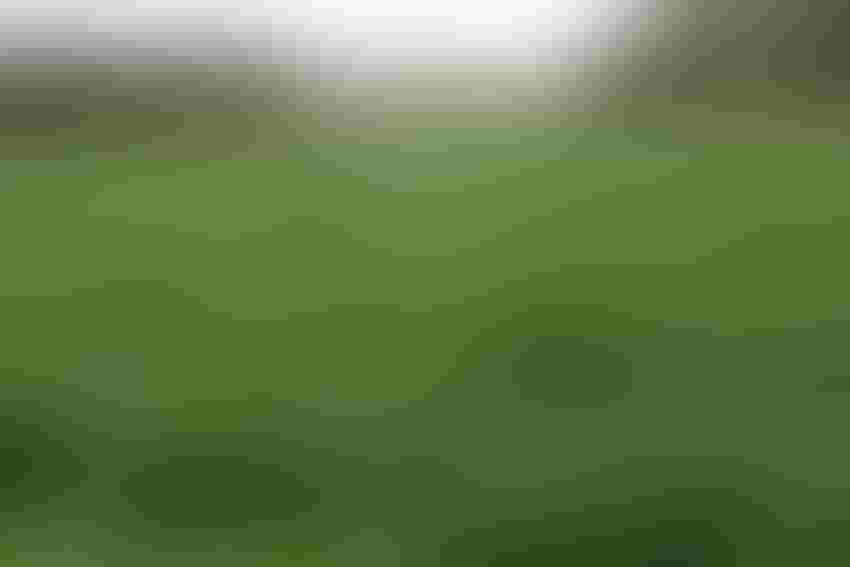 Unfortunately, replanting cotton is more common in North Carolina than farmers would like it to be which means the question to replant or not should remain top of mind for farmers every year.
Obviously, weather is the big driver in replanting decisions, ranging from long spells of cool weather at planting to heavy packing rains that may influence emergence. The challenge is that weather varies years to year and even within a season.
In a YouTube video presentation from the virtual Blacklands Farm Managers Tour, North Carolina Extension Cotton Agronomist Dr. Guy Collins said North Carolina State is beginning to redefine its replanting recommendations for the state and conducted research to help growers decide if replanting is necessary.
Collins said North Carolina State is still not ready to change its replanting recommendations until more data is available. The research began in 2019. Collins is working closely with Dr. Keith Edmisten, also a state Extension cotton specialist and collaboratiely with Dr. Jason Ward, NCSU ag engineer and his graduate student, Enrique Pena-Martinez. 
Drones: better visual representation
This collaboration particularly looks to drones or UAVs to offer a better visual representation of cotton stands and measurement of skips in stands, which will improve precision in replanting decisions.
Current NCSU cotton replanting recommendations are based on research conducted in the early 2000s where cotton specialists in Georgia and Louisiana developed a decision aid.
"They concluded that 50 percent of the planted area occupied by three-foot skips or greater can generally necessitate replanting. We want to evaluate these current recommendations because a lot of different changes have occurred since this work was done," Collins said.
For example, since the research was conducted, the seed size of modern cotton varieties has become to vary more widely. "We have seen a trend where seed tends to be getting a little smaller, especially in some of our more popular varieties," Collins said.
In addition, yield potential has changed, which Collins said is a good thing, as new cotton varieties come onto the market, but could also influence the threshold at which replanting should occur.
A big change is that prior to five or six years ago, most seed companies would provide farmers with extra seed at no cost if they wanted to replant. That's changed with most companies charging a cost of 25 percent of suggested retail price per bag if a farmer wants to replant. A survey of top cotton farmers across North Carolina conducted by the university shows that adding this extra seed cost to the costs of fuel, labor and wear and tear on equipment  estimates that it costs roughly $35 per acre to replant cotton, whereas it formerly cost $8 to $10 per acre.
To determine new North Carolina State replanting recommendations, Collins and Edmisten — in collaboration with — Ward began research last year that continues this year looking at both early- and late-season planted cotton.
The early planted trials were planted from April 29 to May 5 with a replant treatment planted on May 25 while the late planted trials were seeded on May 25 with a replant treatment on June 5. May 25 is an important date because it is the first crop insurance cutoff date.
Skippy stands
The research is looking at skippy stands and what percentage stand from 100 percent to 75 percent to 50 percent to 25 percent will show the least  impact on yield. Research is examining the size and frequency of skips in the stand, focusing on three-foot skips or greater, not necessarily percentage of stand.
Collins noted that cotton planted at three seed per foot on 36-inch rows can compensate for small skips, particularly if they are equidistantly spaced. A 100 percent stand in cotton planted at three seed per foot is generally considered a seeding rate of 43,500 seeds per acre in 36-inch rows.
Collins said the million-dollar question, or wild card, is whether replanted cotton will achieve a good stand or acceptable stand. It's a tough question to answer because farmers don't know if they will get a packing rain. The other question that is hard to answer is will early- or late-planted cotton yield better.
"We are always in that dilemma with early- or late-planted cotton, and which will the year reward. It becomes even more important when we get into late May or early June. How well we do a lot of times comes down to if we have a tropical storm or hurricane that negatively influences early-planted cotton whereas late-planted cotton may be protected," Collins said.
Seeding rate is a critical decision.
"Growers who tend to skimp on their seeding rates a little bit,  trying to save a little money and push these seeding rates as low as they possibly can, oftentimes encounter a replanting scenario a little more frequently than somebody who pays a little closer attention to their seeding rate and tries to plant an optimal rate for higher yields," Collins stressed.
For smaller seeded varieties, Collins advised farmers to plant in warmer conditions and shallower depths than larger seeded varieties. Farmers may be able to get by with slightly lower seeding rates in larger seeded varieties, especially if the seed has a higher cool germ rating. Collins noted that larger seeded varieties work better in marginal planting conditions if cool germ ratings are at acceptable levels.
Cotton planted after May 25 riskier
"Cotton planted on or before May 25 has a relatively equal chance of performing as good as cotton planted in late April or early May. Cotton planted May 25 into the first week of June becomes a little riskier, a lot more erratic.
"Often times, if a grower is a very timely manager and can be very timely with inputs, especially insect sprays for insect pests, they can often times pull it off. It may not be with ideal yields or equal yields to early-planted cotton, but some 80 percent of that yield of early-planted cotton," Collins said.
Subscribe to receive top agriculture news
Be informed daily with these free e-newsletters
You May Also Like
---