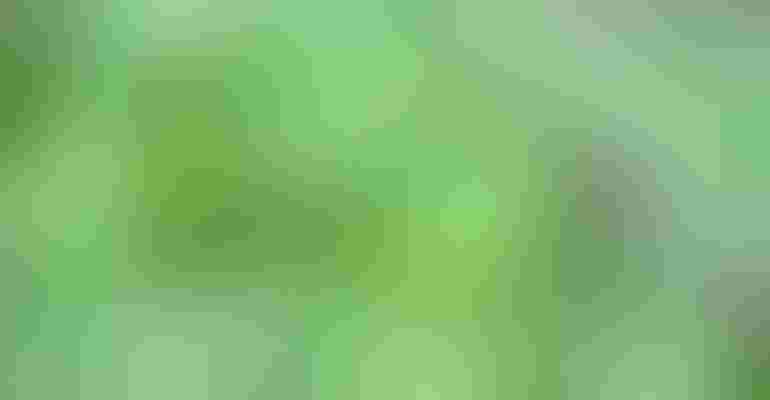 Aphid infestations along with spider mite issues were on the rise in much of south and central Texas cotton, especially in areas suffering from drought conditions, but thanks to recent rainfall, an IPM coordinator says those infestations are subsiding.
"Aphids had been bad in some areas but have largely subsided, and with all this really hot, dry weather the last two weeks, spider mites have come on really strong," says Dr. David Kerns, Texas AgriLife professor and statewide IPM coordinator. "With spider mites, drier conditions tend to favor them, which is what we've gotten into. Fortunately, rain over the past week may help the mite situation going forward."
USDA estimates Texas farmers will plant 3.7 million acres of cotton in 2018 and with the Texas Panhandle along with far West Texas remaining in severe to exceptional drought, Kerns urges growers to carefully monitor the drought-stressed cotton more aggressively.
Both aphids and spider mites are stress pests. "Cotton that's under stress, like drought stress, it's going to suffer a lot more than something that's doing really well," Kerns says.
While aphids have a reputation of stunting plant growth, Kerns says spider mites, if left untreated, may out-right kill the cotton plant. The state IPM coordinator warns growers not to let spider mite infestations get ahead of them but he also says, not to treat them consecutively using the same insecticide.
"They are notorious for getting resistant to insecticides, so we like to rotate those — and aphids as well. We've got a lot of insecticide resistance issues with aphids already. There's really not many registered products out there that I'm comfortable with being consistently good on them," Kerns says.
In addition to rotating insecticides, Kerns also points out that for both spider mites and aphids, any pyrethroids applications or acephate applications will often aggravate that pest situation.
While aphids suck the sap out of the plant, spider mites poke holes in the leaf, puncturing the cells causing them to rupture. "If the plant gets a stippling look to it, like somebody poked little holes or little yellow dots and then it turns red, particularly in older plants, that's a spider mite hit. If you let them get out of hand, they are hard to get under control."
Kerns says another consistent cotton pest is cotton fleahoppers. The hot dry weather has dried up a lot of pasture and natural vegetation and fleahoppers have moved into the cotton in large numbers. Cotton fleahoppers feed on small squares causing them to abort.  "Unfortunately a lot of the insecticides we use for fleahoppers will aggravate aphids and spider mites."
To spot pest issues before they get out of control, Kerns urges growers to begin scouting their fields at least weekly as soon as the cotton emerges.
Click on the links for more information about aphids, spider mites and fleahoppers or review Texas AgiLife's Managing Cotton Insects in Texas .
Subscribe to receive top agriculture news
Be informed daily with these free e-newsletters
You May Also Like
---