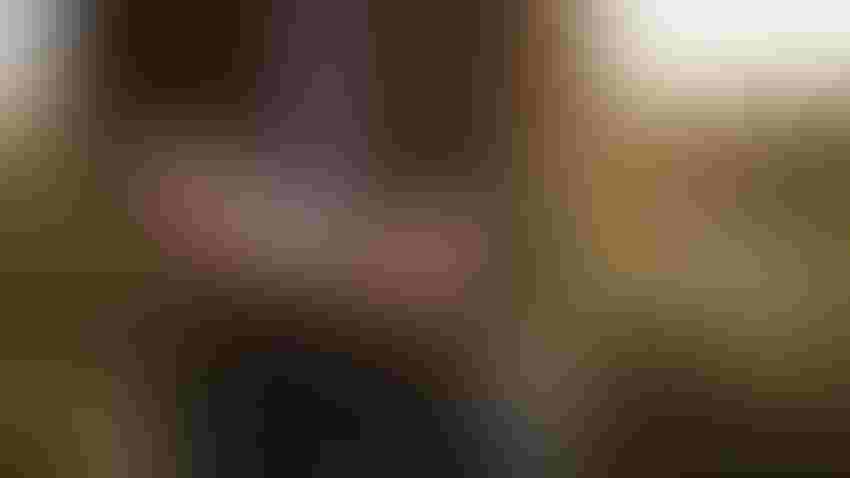 Submitted by BASF Agricultural Solutions
Sponsored by BASF Agricultural Solutions
Time is money. With everything on cotton growers' minds right now — weed pressure being at the forefront — they can't afford to waste time thinking about tough-to-control weeds. Growers spend up to 4 hours a week planning their weed management strategy, according to a recent study conducted by Kynetec for BASF Agricultural Solutions.
Adam Hixson, BASF technical field representative, advises growers to start thinking about their seed and herbicide selections together, rather than separately.
"A successful weed control strategy is a year-round endeavor," he said. "After you determine seed choice, focus on controlling those early-season weeds. That sets you up for success right off the bat."
Find the perfect match for your field
The first step towards a successful season is selecting the right cottonseed variety for your field. Hixson recommends that growers first consider the challenges they are likely to encounter throughout the season. It's important to consider all factors like weed, disease and insect pressure, as well as soil and environmental conditions.
Jonathan James, of Blanco Cotton Gin in Floydada, Texas, says he has been planting FiberMax® cotton for 16 years. When he first incorporated Zidua SC® herbicide into his weed management plan 4 years ago, James says he's finally found a perfect pairing.
"Across the board, that's our program," he said. "With this, we've found we are spraying less, cultivating less, and hoeing less. This is helping eliminate a lot of added work and stress for us."
BASF provides a strong variety of options through FiberMax and Stoneville® cotton. Their modern germplasms provide groundbreaking tools and techniques that introduce regionally relevant characteristics into each variety.
Start with early-season weeds
Putting a weed control plan in place now will help growers save time and energy down the road. When weeds and cotton plants compete for water and nutrients early on, Hixson says, it creates problems for the plant that go beyond early season vigor. Lack of growth makes weed control more difficult later in the season. When the plant takes longer to get to canopy, there are more opportunities for weeds to germinate and threaten yield.
In comparison to just a single application, applying a foundational pre-emergence residual at planting and an overlapping in-crop residual, like Outlook® or Zidua® SC herbicide, followed by a post-emergence knockdown, like Engenia® herbicide or Liberty® herbicide, helps to extend control later into the season.
James says incorporating residuals has changed the game with his weed management plan.
"We've used Zidua® herbicide on our fields for the last four years, and we really have found that for controlling pigweed, it's the best product," he said. "We're spending less on knockdown because it's keeping the weeds from even emerging."
Actively fight resistance
An agronomically sound weed management strategy also includes multiple modes of action. This helps growers increase the flexibility, diversity, and sustainability of their weed resistance management program.
Not only do more modes of action help preserve essential knockdown chemistries and forestall resistance, but growers get a sense of relief, knowing they're preserving the chemistries already on the market.
A partner in the fight
Cotton growers plant crops and battle weeds in all sorts of tough conditions, which is why an aggressive approach makes all the difference. BASF knows growers need support in this effort and wants to provide growers the flexibility and resources they need for success.
James says his experience with his BASF business and seed representatives has been seamless. "They're reachable — they're always around," he said. "It's one of our big things: We need a partner in this business. BASF has been that for us."
For more information, contact your local BASF representative, or visit cottonweedcontrol.com.
Always read and follow label directions.
Engenia Herbicide is a US EPA Restricted Use Pesticide. A pH buffering adjuvant, like AEGOS™ or Sentris™ Buffering Technology, is required in every application of Engenia herbicide. Engenia Herbicide is only approved for use in Dicamba-tolerant (DT) soybean (or DT cotton). See the label for more information.
Engenia, Fibermax, Liberty, Outlook, Stoneville and Zidua are registered trademarks of BASF.
© 2023 BASF Corporation. All rights reserved. 
Subscribe to receive top agriculture news
Be informed daily with these free e-newsletters
You May Also Like
---