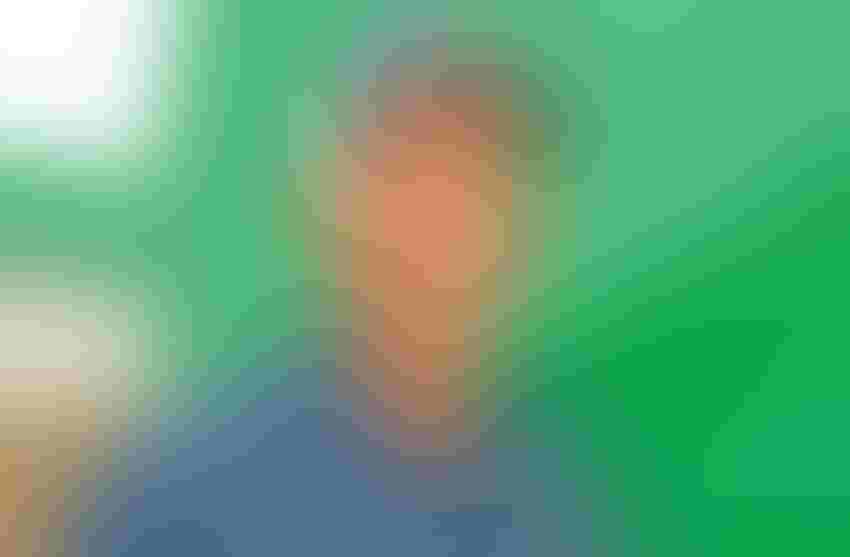 <p> JOHNNY LITTLE enjoys producing cotton, but it&rsquo;s getting tougher with high input costs and low cotton prices relative to grains.</p>
A plaque in the kitchen of Johnny Little's boyhood home succinctly states his father's formula for cotton production: "Pray for a good harvest — but continue to hoe."
As one might guess, the connection between prayer and hard work was not paradoxical for the elder Little, although his son, Johnny, winner of the 2013 High Cotton award for the Delta states, will attest it leaned heavily toward the work side of the formula.
John Morgan "Buddy" Little, an ex-Marine, passed away in the spring of 2012 at 89, leaving his son to carry on as the farm's primary proprietor. Johnny's philosophy differs slightly from his father's — "Hard work comes easier when you enjoy what you do."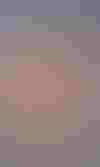 Johnny Little
Little farms 1,175 acres of cotton and 350 acres of corn near Holcomb, Miss. He and his wife, Patrice, have been married for 25 years, and have three daughters, Aubrey, Melinda, and Melissa, all between 31 and 32 years old, and five grandchildren, four boys and a girl.
According to Bayer CropScience's Steve McPeek, who nominated Little for the High Cotton award, "One thing that sets Johnny apart is that he is willing to try new things and think outside the box to address problems on his farm. He is willing to adapt to changes in production and the market."
This includes cutting back on cotton acres for more corn and putting in three grain bins, as grain prices continue to show strength.
But says Little, "I'll always have cotton in the mix because cotton has always paid our bills."
His operation is based on maximizing efficiency by keeping equipment in tip-top shape, making variable-rate applications, using no-till, following label instructions and recommendations from his consultant to the lette, and of course, hard work.
On a recent day, Little's picker operator, Josh Coffman, is steering a 10-year old John Deere 9986 through the nooks and crannies of a rolling, dryland field, followed by Little, hauling a boll buggy. Two temporary employees man two module builders at the edge of the field. Little's uncle Bill Little, who's 82, is running the stalk cutter.
Not many words are spoken, except when Coffman ribs Little for dropping a few pounds of seed cotton in the field. In short order, it's vacuumed up with an attachment on the boll buggy.
As he climbs back into the boll buggy, Little repeats a favorite phrase: "That's farming."
As harvest continues, he and Coffman, who has been with him for eight years, make mental notes of any repairs or refurbishing that might be needed by the picker and other harvest equipment. After harvest, over the winter months, they'll spend time in the shop, getting equipment ready for spring. They do about 90 percent of the farm's equipment repairs in-house, helping keep expenses to a minimum.
Cotton did surprisingly well for Little in 2012, despite a very dry summer. Irrigation and appropriate variety choices for dryland and irrigated fields are critical to making consistently good yields, he says.
For one of his tougher dryland fields, he selected ST 5288 B2F. "With as little rain as we had, and with the field being so sandy, we still ended up averaging around 1,000 pounds — that's almost unheard of on this type of ground."
DP 1034 B2RF was planted on dryland fields and DP 5458 B2R on irrigated land. About 600 acres of Little's 1,500 acres of rolling farmland is irrigated with center pivots.
Stewardship
Stewardship is synonymous with efficiency on the Little farm, and there's no better example of this relationship than his commitment to no-till. The practice was first adopted10 years ago, and it has proven to reduce labor requirements significantly while enriching the soil's tilth.
"Back when Dad was in his prime, we had 11 tractors out here, and we were breaking up the ground and making it look like a garden," Little says. "Keeping that many people as a labor force is just about impossible these days, which is one reason we went no till and 12-row equipment. That's why Josh and I are able to keep doing what we're doing."
The change to no-till did result in the usual generational gap, he says. "Dad called it 'ugly farming'. Even when he passed away, I think his mind still wasn't changed. His favorite question was, 'You aren't going to do it that way, are you Johnny?' He understood the situation — but he loved digging in the dirt."
Little sees something of the same generational gap between him and Coffman, who at 32, has been quick to catch on to precision agriculture systems. With Coffman's help, Little has added GPS guidance on all tractors and yield monitors on his combine and cotton picker, and they've seen the benefits.
GPS and computer software have led to increased efficiency with the adoption of variable-rate fertilizer applications, a practice started two years ago.
 "It has showed us some things," Little says. "We found that we could really save on lime. Instead of making a blanket application, we can put it in spots where we really need it, and cut back in some of the other places. It has been a real money-saver for us."
He also makes variable-rate potassium and phosphorus applications with the help of Crop Production Services at Grenada, Miss. "Bill Bailey is my CPS representative," he says. "We have a good relationship, going back about 25 years."
Last year, CPS grid sampled the farm and wrote variable-rate prescriptions, which Little applied. This fall, CPS will run a Veris rig (soil electrical conductivity mapping cart), at an initial cost of $10.50 per acre, to establish management zones.
"We'll know exactly how much we've mined out of the soil, so we'll know how much to put back in," he says.
He believes the best benefit of variable rate versus blanket applications is the ability to increase productivity on his best soil types, rather than pushing yield on tougher ground.
Weed control
The farm hasn't had glyphosate-resistant pigweed yet, but he isn't taking any chances.
"I'm scared to death it's coming," he says. "I haven't started applying residuals in the fall yet, but I pretty early in the spring I apply Valor and Roundup, and that usually holds it. Sometimes, I've had to go back between then and planting with another shot of Roundup. I'm also using Warrant and diuron at layby.
Resistant weeds have the potential to add new meaning to his father's old adage, "Pray for a good harvest — but continue to hoe.
"We've sprayed the ditches and everywhere this year to try and deter resistant weeds," Little says. "But we haven't had to do any chopping yet."
He is a stickler for using brand names and appropriate rates of pesticides, which he believes is tied to good stewardship.
"With brands, you know you're getting what you pay for. I feel a lot of glyphosate resistance has been caused by cutting rates. I believe that whatever is supposed to be applied needs to be applied."
That goes for insecticides, too. "Whatever my consultant, Ty Edwards, recommends for plant bugs is what I apply. I make sure my machinery is in good shape and calibrated to apply the correct rate."
Little gins his cotton at Vaiden Gin, Vaiden, Miss., and markets with Sam Gullette, Gullette Cotton Co., at Greenwood, Miss.
"I make the calls. Sometimes, I do well and other times, like this year, I don't. But that's farming."
Occasionally, a resident of Holcomb will stop Little on the street and recount how his father, "Mr. Buddy," as he was known locally, had "taught me how to work." For both Johnny and his father, that character trait is more than time spent on a tractor seat.
For his father, it meant coming back to the farm at 30 years of age after his own father had died, to run the farm and take care of his younger brothers and sisters.
For Johnny, it meant having to quit playing baseball at age 11 to work the cotton harvest. Or perhaps, it meant never having the time to capitalize on his singing talent.
And he can sing: In fact, he has a bachelor of music from Delta State University, where he sang with the vocal and instrumental ensemble Renaissance. Today, he sings in church and whenever else he feels the urge.
"I can sing just anything that has a heartfelt melody to it," he says.
If he were to put his life into a song, the words would probably temper the sting of a low cotton price with the excitement of surging yield monitor readings — or the sacrifice required to work the land with the joy of doing something you love to do. The title?
"That's Farming" has a nice ring to it, he says.
Subscribe to receive top agriculture news
Be informed daily with these free e-newsletters
You May Also Like
---