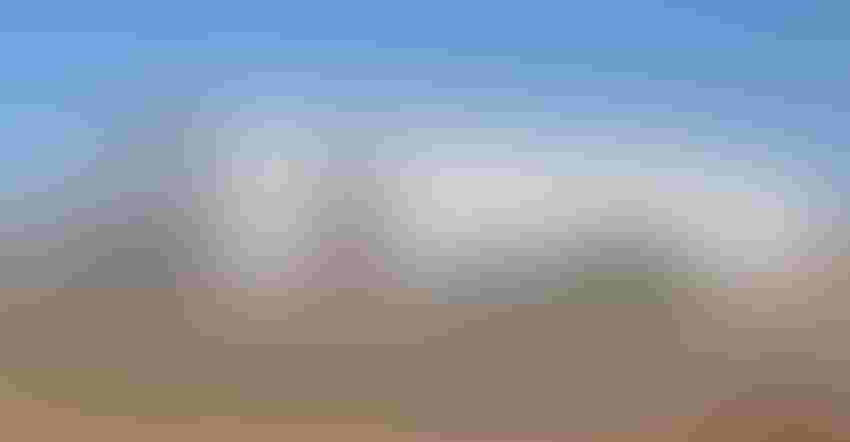 New Carnegie Cooperative Gin still under construction. Hopes are to have the plant running by February to help gin the state's record crop.
A record cotton season in Oklahoma has the state's 15 gins working around the clock to finish out a projected 1.1 million bales from the 2017 crop.
"So far, we've ginned 37,000 bales," says Chris Ellison, Motley Gin manager. "It looks like we're going to gin another 29,000 to 30,000."
Ellison credits varieties and moisture to the increase in cotton yields in 2017. "We got some timely rains to help us where the cotton wouldn't stress. I think Mother Nature had quite a bit to do with it. We did have what we consider an early freeze, the latter part of October, which hurt some of the cotton that was a little later planted. But other than that, it's been really good."
His cotton grades have mirrored his yields as well. "We've had good grades and the staple has been long. All my mic has been good," says Ellison.  "We had to spray some early before it was probably ready. Some of that cotton is going to be hurting. But everything that we've ginned from the latter part of October to right now, the grade loans have been up around 54 cents, so it's really graded well."
In anticipation of the record ginning season, Ellison upgraded Harmon County's only cotton gin by adding gin stands and bigger overheads. "We did speed up the gin. When you redo a gin, the first couple of weeks are spent working the bugs out. I think this small seed has given everybody a bit of a challenge to get the cotton flowing through correctly with the right amount of air," says Ellison. "But I think we got ours figured out and it's ginning really well right now."
In 2016, Motley Gin was averaging around 18 bales per hour. With the upgrades, they've increased capacity to 27 bales per hour, "It was a pretty big jump," says Ellison, who's been in the ginning business since 1979.
To keep up with increasing demand northeast of Harmon County in Carnegie, Okla., Jeannie Hileman, gin manager of Carnegie Co-op Gin, is waiting on the opening of her $3.5 million gin north of town.
"We have not fired up the new plant yet. It looks like it will be the beginning of February before we do," says Hileman about the new 45-bale per hour--capacity gin.  "We've ginned about 39,000 bales at the old plant and probably have another 87,000 bales tagged in. We'll have plenty to gin when we get it started."
While she awaits the opening of the new plant, the old gin, as she calls it, is running well. "We're consistently running 500 bales per day. So, for an old plant like that, we're not setting the world on fire, but we're getting it done."
With so many modules and the 40 acres at the new plant filled to capacity, Hileman has had to seek other locations to store her record crop. "My farmer next to me was kind enough to rent me another 80 acres and we've covered it up. And now I've rented another 80, so we've got modules running everywhere."
Quality, as Ellison testified, has been good as well at Carnegie, where half of the ginned cotton is irrigated and the other half is dryland. "Quality has continued to be good. We've had little pockets here and there that maybe got a little cooler or too much moisture during August and we've got some small pockets with some low mic. But on a whole, our quality has been really good."
Neither Ellison nor Hileman report issues of bale contamination from plastics. "I think we have to work at it very, very hard," says Hileman. "It has to be a top priority for gins and ginners. We have to have strict guidelines in place in order for that all to work. I let my guys know, if there is an issue with contamination, we are first going to see that in our module head. And at the end of every shift, when you open up that head, you can tell if you've had any type of plastic come through because it will wrap around those cylinders," reports Hileman, who is in her 28th ginning season. "If I have a little bit of plastic, it's not good enough. The only way that's its good is if it's zero plastic.
"It's a training issue. As long as you keep the same crew, everything seems to run pretty good."
In Harmon County, Ellison says while he hasn't had many fires at the gin, it was a different story for his growers. "We've had more field fires than I can ever remember, and I've been ginning since 1995. We've lost several modules and some pickers to fire," he reports. "We're really dry. The static electricity has really been our biggest challenge around here, trying to control it where this cotton will flow down the gin stands. But overall, I attribute a lot of the fires to static and there wasn't a whole lot that we could do."
With most of the cotton harvested in the state, all the gins need is some time and, according to Ellison, some rain. "We just need some rain. I know that seems bad coming from a ginner but a rain would sure help calm things down a bit. Other than that, everything is running good, the season's good. I'm just ready to be done."
About the Author(s)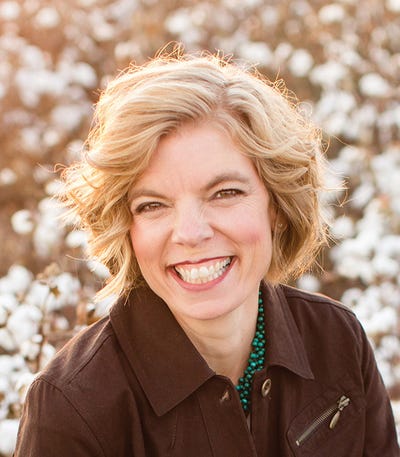 Editor, Southwest Farm Press
Shelley Huguley has been involved in agriculture for the last 25 years. She began her career in agricultural communications at the Texas Forest Service West Texas Nursery in Lubbock, where she developed and produced the Windbreak Quarterly, a newspaper about windbreak trees and their benefit to wildlife, production agriculture and livestock operations. While with the Forest Service she also served as an information officer and team leader on fires during the 1998 fire season and later produced the Firebrands newsletter that was distributed quarterly throughout Texas to Volunteer Fire Departments. Her most personal involvement in agriculture also came in 1998, when she married the love of her life and cotton farmer Preston Huguley of Olton, Texas. As a farmwife she knows first-hand the ups and downs of farming, the endless decisions that have to be made each season based on "if" it rains, "if" the drought continues, "if" the market holds. She is the bookkeeper for their family farming operation and cherishes moments on the farm such as taking harvest meals to the field or starting a sprinkler in the summer with the whole family lending a hand. Shelley has also freelanced for agricultural companies such as Olton CO-OP Gin, producing the newsletter Cotton Connections while also designing marketing materials to promote the gin. She has published articles in agricultural publications such as Southwest Farm Press while also volunteering her marketing and writing skills to non-profit organizations such a Refuge Services, an equine-assisted therapy group in Lubbock. She and her husband reside in Olton with their three children Breely, Brennon and HalleeKate.
Subscribe to receive top agriculture news
Be informed daily with these free e-newsletters
You May Also Like
---