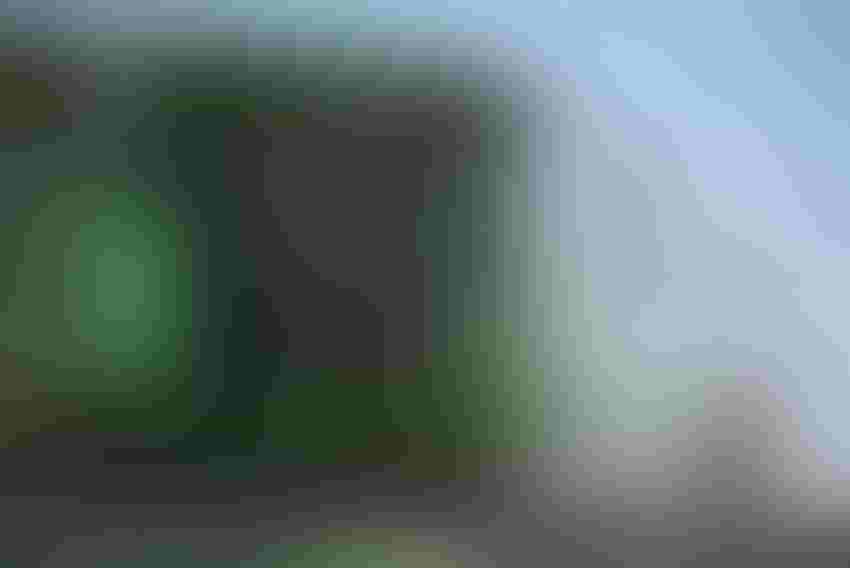 Landowner Gilda V. Bryant, right, rides shotgun with her renter and Hale County grower Bryan Curry and his dog Gracie, as they harvest their first canola crop.
'Watch and wait,' is what landowner Gilda Bryant told skeptics 30 years ago when she took over the management of her family farms in Lubbock County, Texas.
A mother of a 15-month old and promoted to farm manager overnight after losing her mother Viola Day to an illness, she not only was the executor of her mother's estate but now the primary decision maker for both her grandfather's and mother's farms.
"It was a tough three years. With land on the edge of Lubbock, I had developers hounding me. I knew if I could wait 10 years, I could do a like-kind exchange and avoid a lot of taxes," says Bryant, who resides in Amarillo. "A lot of people encouraged me to sell, told me there was no way I could take care of it. I said, you hang around — I'll show you."
The granddaughter of WWI Veteran Cacy Day, who returned from the war and broke out his east Lubbock County farm while training mules for mule teams alongside her grandmother; and the daughter of a  cow/calf operator, Bryant comes from a long line of agriculturists.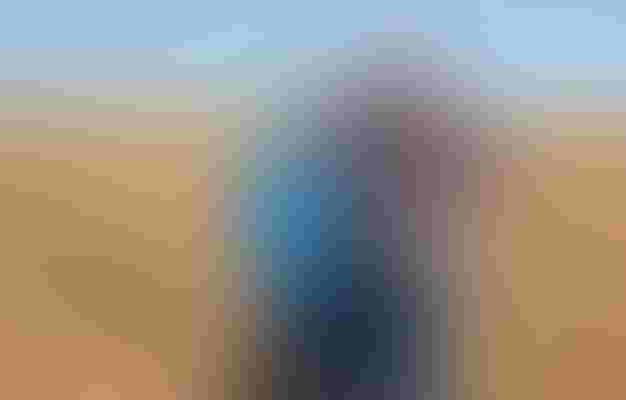 But by the time she took over the farming operations, the technology had changed quite a bit, she says. Rather than be intimidated by what she didn't know, she enlisted in real estate and business classes and began to ask questions.
"Fortunately for me, I had farmers who would take me under their wings and show me different paperwork and farm equipment. I could ask all the questions I wanted and ride around with them — they gave me a good education," says Bryant, who received a degree in secondary education from Texas Tech University prior to having children.
But not everyone took her seriously at first. When Bryant began looking for land for the like-kind exchange program, she says she had a Realtor kept showing her less than suitable farm ground. "I said, 'Look, I want to grow cotton. Can you not show me a farm with irrigation?' And he said, oh, you're a sure-enough farmer. And I said, yes I am."
That was in 1998. She exchanged her mother's land for several farms in neighboring counties.
"I feel very tied to the land," says Bryant. "It's a legacy left me by my grandparents and my mother. I just feel like it's really important to keep it going."
Riding shotgun
When I found Bryant, she was riding shotgun on a combine with one of her renters Bryan Curry in Hale County, visiting with him about "their" first canola crop as he harvested it.
"We are looking for alternate crops with our crop rotation plan. Bryan came to me and asked, 'Would you consider taking a risk?' I said, 'Heck yeah! Tell me what's involved and let's do it!'
"We didn't know if it would grow here. We didn't know it would be so dry. So, any time you try a new crop, it's a little risky because you don't know what it's going to do and what you need to do to take care of it."
But she says, she likes to try new things. When asked why she's so involved, she says, "I grew up on a farm and I know how much work Bryan or any farmer puts into it. I want to be out here to support him but also to see what's going on," Bryant says. "I think it's my job as a landlord to keep up with things."
And while Bryant may live in Amarillo with her husband Robert Bryant, she is not an absentee landowner. "I have it in my contracts that I can be in on some of the decision making -- I think that's important. I want my land taken care of," says Gilda. "I am so fortunate because I have such good farmers. They are all terrific."
Gilda discusses crop selection, management decisions and tillage practices, mainly over the phone but also while she riding with them in the stripper or combine during harvest. "I talk about things I'd like to see. Really, the way they are running everything, I wouldn't change anything they are doing."
Communication between Bryant and her renters is key, she says. When asked what makes for a good landowner/renter relationship, she says:
Be willing to listen to each other. "Not all my ideas are good," she says.

Be honest. "If she's on the wrong side of stuff, we want to know," says Robert.

If there is a problem, talk about it right away. Don't wait for it to blow out of proportion.

Be professional. It's a business for both people involved.
And as for the Realtor that didn't take her seriously 20 years ago, Gilda says she sees him every year at the Amarillo Farm and Ranch Show. "He'll say, 'Are you still having fun? Because if you're not, I'd like to buy that place from you.'"
Subscribe to receive top agriculture news
Be informed daily with these free e-newsletters
You May Also Like
---