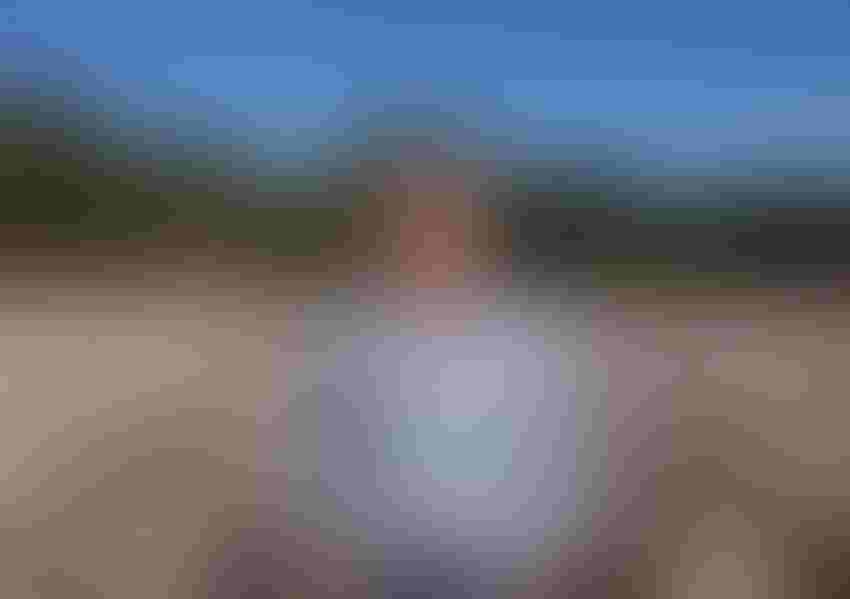 Bob Nichols has managed several successful programs through Cotton Incorporated's Agricultural and Environmental Research division.
Peng Chee
Robert Loring Nichols, Ph.D., Senior Director of Agricultural and Environmental Research at Cotton Incorporated has announced that he will retire early in July having served the cotton industry for over 28 years.
"My wife said Cotton Incorporated was my other wife," he said in a statement. "I have had good marriages, first with her, and second with Cotton Incorporated."
 Nichols' decision to retire was caused by a recent diagnosis of amyotrophic lateral sclerosis (ALS) commonly known as Lou Gehrig's disease.
"For about a year I have been plagued with fatigue," he says. "In December I was shocked to find that I could not use chop sticks with my right hand, while I could with my left. Two weeks later I had leg cramps and fell awkwardly in a yoga class."  
The diagnosis came after his primary physician referred him to a neurologist. "It took two months to get an appointment," he says. "The news was not good."
 Nichols has decided to use his illness to help others with the disease by volunteering to participate in a Duke University ALS research clinic affiliated with the Office of Veterans Affairs. He has consented to be genotyped and hopes his participation will help generations of veterans  in the future.
According to Nichols, there is a primary disease cluster among military personnel with field service in Vietnam, Iraq and Afghanistan. A second cluster is associated with individuals who have done physical labor — contact sports, served in combat, and had out-door jobs.
Kater Hake, Vice President of Agricultural and Environmental Research at Cotton Incorporated noted that Nichol's served three tours of duty in Vietnam.
"He was well trained by the military," says Hake. "He is committed to the mission of profitability for U.S. cotton growers."
Medical contributions
Hake notes that Nichols is the ultimate scientist to the end and expects him to make a substantial contribution toward medical science. "He is pleased to be engaged in the science and to contribute to minimize the affect the disease may have on servicemen to follow," Hake says.
He also notes that Nichols has dedicated his time in the trenches at Cotton Incorporated. "Bob epitomizes that long-term commitment, which comes from the top down, since this organization is led by the growers," Hake says.
Hake highlights three of the many successful projects that have spanned Nichols' time with the organization - nematode resistance, sticky cotton and glyphosate resistant weeds.
"The ag team at Cotton Incorporated doesn't conduct the research," says Hake. "But it is the steward of the cotton producers' investment and is committed to manage it to the growers' advantage."
To that end Nichols directed funding and managed research to develop varieties resistant to root knot and reniform nematodes. He was a key player in helping to develop programs to manage white flies to alleviate sticky cotton in the West. And, he funded and spoke up for the University research that recognized weed resistance to glyphosate.
"You look at these things in terms of, how big is the mess and how much of it did you clean up," Nichols says. To that end, Nichols has helped clean up a lot of messes.
Nichols received his undergraduate degree from Yale University and both his Master of Science and Ph.D. in agronomy from the University of Connecticut. Upon completion of his advanced degrees, he worked with USDA-ARS and in private ag industry before joining Cotton Incorporated in 1992.
Research leadership
Leighton Liesner, Executive Director at the Arizona Cotton Research and Protection Council, Phoenix, Ariz., says, "Bob is extraordinarily creative when it comes to what's best for and how to help the cotton industry."
Nichols is the point man for the State Support Program in the West, which directs 7.5% of grower contributions to Cotton Incorporated back into research deemed important by leaders in each cotton producing state. As a result, he has interacted with many research leaders, including Liesner.
"He has a deep love for agriculture," Liesner says. "You can't manufacture that kind of commitment and his overriding motivation is to get it done right."
Jerry Davis, cotton producer from Jay, Fla., is on Cotton Incorporated's Agricultural Research Committee and has worked with Nichols for many years.
"It's hard to name someone more dedicated and tenacious than Bob," says Davis. "With his retirement, we're not losing a researcher, we're losing and institution because of the knowledge he has."
Davis points to Nichols' current work in the Southeast with the cotton curl leaf virus.
"We're kind of working with paper handcuffs," says Davis, regarding getting through the process of funding research and setting research plots. "But a coalition of pathologists and university researchers in the Southeast have been working with Bob on it."
Any discussion on Nichols needs to include the personality behind the man.
Chairman of Cotton Incorporated's board, Bernie Jordan, a producer from Yazoo City, Miss., notes that Nichols might come off as having a sarcastic sense of humor. "But I think it's because he's so much smarter than anyone else. And I mean that in a complementary way," Jordan points out with a laugh.
"One of my favorite Bob Nichols stories," Jordan says, "is that if you ask him what time it is, when he's through telling you how the watch is made, he may give you the time of day."
"He is such a well-rounded, well-respected person in the industry," Jordan says, "and he has contributed volumes to the cotton industry."
Regarding his retirement, Nichols says, "I've got a mission here. The way this has worked out, there's a certain irony in it because it's like coming back to the beginning."
About the Author(s)
Subscribe to receive top agriculture news
Be informed daily with these free e-newsletters
You May Also Like
---