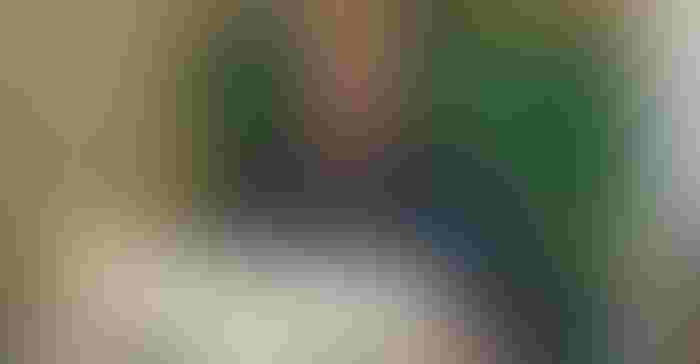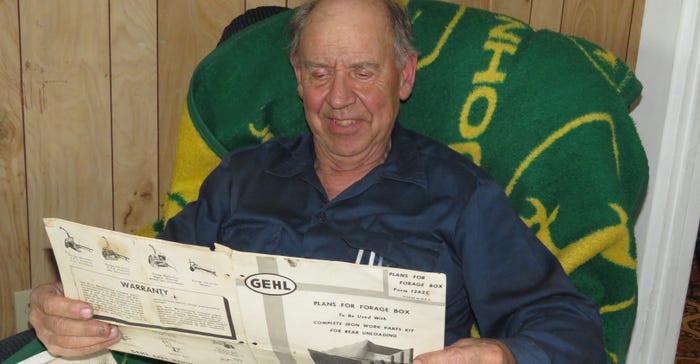 LEARNING CURVE: Studying frayed equipment manuals filled with detailed drawings helps Tom Brunner achieve the correct scale when making miniature versions.
Idle time is rarely part of the daily schedule for Tom Brunner. For 18 years, he has worked a full-time job in the research and development department of a local manufacturing company that makes band saws and belt grinders, along with living on a farm near Verona.
However, when he has some spare moments, he crafts miniature farm equipment.
"The beginning of this perpetual hobby started with collecting pedal tractors. I purchased them at toy shows and flea markets, and the number grew to around 150," he says. "When my boys, Mark and Paul, moved on, I went hog-wild making farm implements to match the tractors."
By the early 1990s, they were scattered all around the shop and lying on the living room table.
The initial pieces, mostly with steel and rubber wheels, were a wagon, disk, bale rack and grain gravity box. Three years ago, Brunner decided to make a 50-bottom Oliver plow in 10 sections pulled by three Rumley tractors. After three months and hours of hand-painting, he displayed the unit at the Badger Steam and Gas Show in Baraboo.
A partial list of toys that fill truck boxes and other containers includes five combines, two choppers, six hay loaders, seven corn pickers, 10 hay racks, 15 tractors and 20 disks. There is also a silo filler and feed mill. Brunner uses a cordless drill to operate the PTO on the tractor, which runs moving parts on several implements.
"Even though I've done over 200 pieces, there are still more challenges on my bucket list. One of them is a grain binder, but so far I haven't figured out how to get the knotter to work properly," he notes. "I would also like to make a hay baler that could tie the bales and throw them into the rack. My favorite piece — that's easy. It's always the last one I've finished."
Check out the slideshow below to see some examples of Brunner's work.
Persinger lives in Milwaukee.
Subscribe to receive top agriculture news
Be informed daily with these free e-newsletters
You May Also Like
---