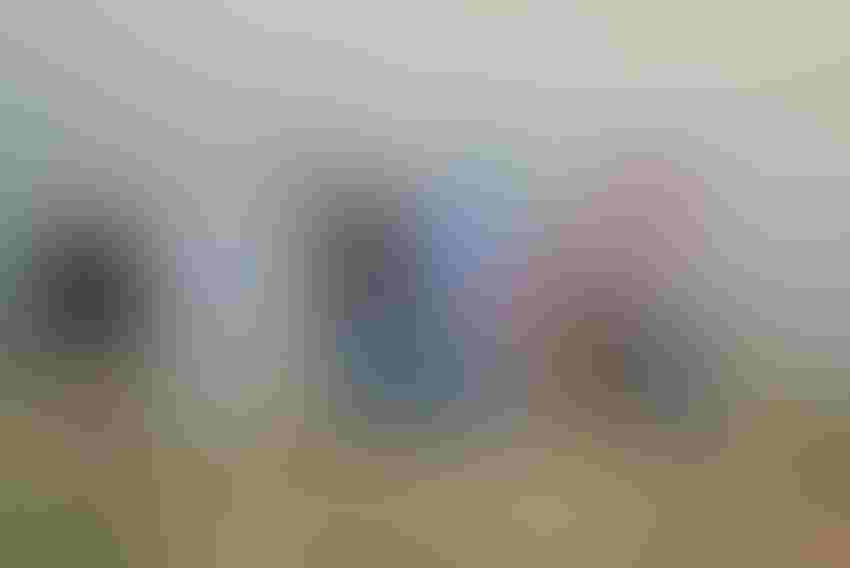 2018 P.I.E. participants pose along the Rio Grande.
In a field in Humboldt, Tenn., a veteran farmer studies his straight rows of cotton lining his rain-soaked field, trying to determine when to pull the trigger and pix his cotton. More than 860 miles away in Plainview, Texas, stands another farmer, observing his circular field of drought-stressed cotton, wondering much the same thing.
Though miles apart, dealing with different weather issues, both farmers have much in common: cotton, decisions and the desire to farm productively and efficiently, to provide a way of life for their families and food and fiber for this nation.  
In mid-August, the National Cotton Council hosted its 30th Producer Information Exchange or P.I.E. tour, bringing Humboldt producer Ken Luckey, along with 10 other Mid-South farmers, to tour several regions of Texas agriculture, including a cotton farm in Plainview, Texas.
For Luckey, whose area receives about 50 inches of annual rainfall, seeing how growers like Kevin Belt near Plainview, utilize limited moisture and still produce a crop, caught his attention: "The way they utilize their water, how they conserve it and how they make it work for them."
Though Luckey's region may sometimes receive too much rain, both growers are dealing with weather constraints. "A lot of the problems they encounter are similar, but we don't deal, year in and year out, with the water constraints they have. We do have them occasionally, but not every year."
Joiner, Ark., grower Jason Bennett echoed Luckey's observations. "The biggest thing I've noticed is the conservation of the water and how much they can utilize what little they've got to make such a good crop. We take water for granted in a lot of ways in northeast Arkansas," says Bennett, "but one day it's coming to us."
P.I.E. guests visited a drip-irrigated cotton farm in Hockley County and the Diamond Ethanol Plant in Levelland, Texas, where primarily sorghum is used in ethanol production. Bennett says he was impressed with the resourcefulness and ingenuity of the region. "So many innovations, from the ethanol plant recycling, using reverse osmosis, reusing the waste water, to using drip tape for irrigation — I thought it was great ingenuity. The extreme efforts it takes here to get water and utilize it the way they do, impresses me."
Southeast Arkansas farmer Wes Kirkpatrick says, while he found the drip tape intriguing, he's not confident he could make it work in his situation. "I thought it was very innovative. If we could make it work, I think it could go a long way to help us conserve water," says Kirkpatrick. "In West Texas, they were saying their tape would last for 20 to 30 years. In our environment, where we get so much rainfall, I don't know that it would last."
Expense and different management practices also are a concern. "It's really expensive to install, according to what they said," Kirkpatrick explains. "They are basically no-till and a lot of our soil types don't allow no-till. We furrow irrigate as it is, so we would have to try to figure out a way to no-till."
Kirkpatrick, who is on the brink of harvesting his soybeans and corn, says the most impressive part of the Texas tour is the diversity of agriculture, "especially around Lubbock, even with their water issues. We toured the vineyard, dairy and the cucumber farm — I had no idea there was that much diversity."
See photo gallery, Mid-South growers tour Texas farms, gins and ag industry
The P.I.E. Tour, sponsored by Bayer, spent two days on the South Plains and then concluded its trip down south near Corpus Christi and the Lower Rio Grande Valley, touring cotton, sugarcane, sesame and sunflower farms; cotton gins and compresses; a fertilizer plant and a cotton seed oil mill that exports most of its oil to Mexico.
While tour guests were treated to Texas's best restaurant fare, two growers opened their homes or barns to the Mid-South producers. At their home in Plainview, Texas, cotton farmers Steve and Cindy Olsen, grilled steaks for the guests, while Bobby Rieder, a P.I.E. alumnus, and his family cooked catfish and all the fixings for the group at their grain facility at Sinton. The P.I.E. tour concluded along the Rio Grande at the CI Logistics Klub Natique, where guests were served authentic Mexican food.
A word of thanks
Introducing themselves at the Rieder Fish Fry, participants had the following to say:
"I'd like to thank y'all for hosting us, and the National Cotton Council and Bayer for allowing us this opportunity," said David Bryant, who farms cotton, soybeans and wheat in Jacksonville, Ala.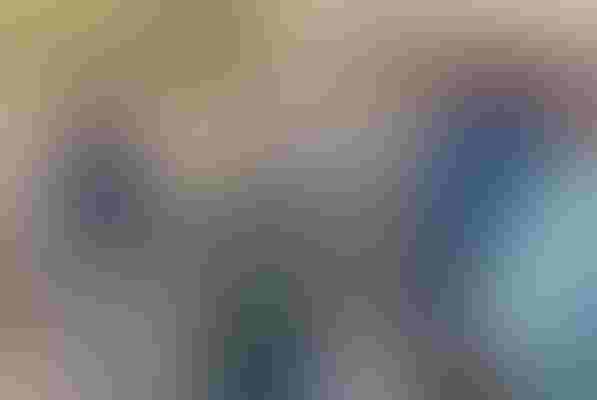 Fairly new into farming, Coleman Thomas of Oxford, Miss., said, "This experience has been eye-opening and a huge learning experience."
As for the differences and similarities, Oak Ridge, Ala., farmer David Branch summed it up well, "It has been neat coming and seeing how different everything is, from Lubbock to Corpus Christi and then from Corpus to home. We're all fighting the same issues, just in a different way."
2018 P.I.E Tours
In August, National Cotton Council also hosted groups from the Far West and Southwest regions in the Mid-South states of Arkansas, Missouri and Tennessee and Southeast producers in California's San Joaquin Valley. The tours are sponsored by Bayer.
Subscribe to receive top agriculture news
Be informed daily with these free e-newsletters
You May Also Like
---