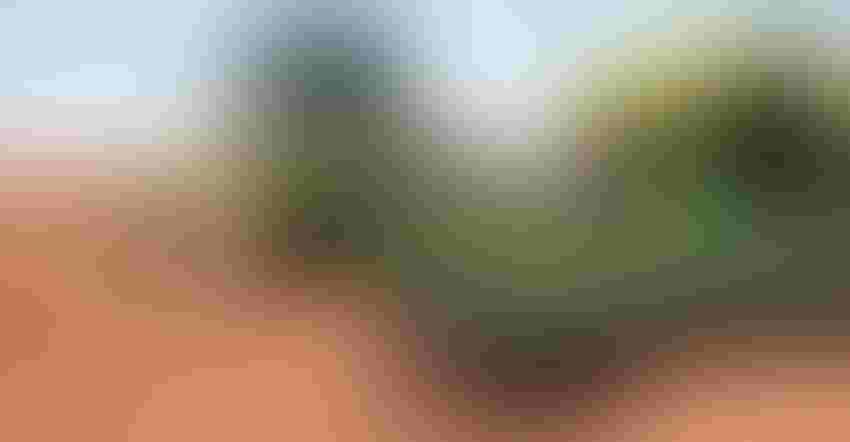 Before cotton planters roll in the Mid-South, farmers should wait for soil temperatures to warm up.
Shelley E. Huguley
Patience is a virtue.
It's especially advantageous when assessing how soon to plant cotton.
Typical planting dates across the Mid-South range from mid-April into mid-May, but the calendar may not be as useful a tool this year as a thermometer, say Extension cotton specialists across the region. A sharp pencil might come in handy, too.
"I was very surprised by the number of reports from folks last Friday (April 17) who knew of cotton being planted in their counties, Mississippi and Lee counties for sure," says University of Arkansas Extension cotton specialist Bill Robertson.
"Most likely, others are planting too. Saturday was dry enough but not nearly warm enough. I figure a few folks had to try to get a jump on things.
"It's too wet here and too cold this week," Robertson says. "But if fields dry enough to plant next Monday, it would be hard to hold me back. Temperatures start getting right next Tuesday or so based on the 14-day forecast."
University of Tennessee cotton specialist Tyson Raper says he's heard no reports of anyone planting cotton yet. "But I suspect we may have some next week."
Dan Fromme, Louisiana Extension cotton specialist, recommends caution in an LSU AgCenter press release.
He says typical planting recommendations run from mid-April to mid-May in Louisiana. Weather patterns this spring may suggest a delay. Cooler temperatures, he says, likely delayed soil warming and could alter cotton's critical germination period.
Related:FAS report paints grim picture for cotton
"It is still very wet in central and north Mississippi with at least one more rain event imminent," says Mississippi State University Extension Cotton Specialist Brian Pieralisi.  "It looks like next week will give producers a chance to dry out to finish field prep and hopefully get some cotton planted around the first of May. The first 10 days of May are historically best for planting in north/central Mississippi.
"South Mississippi farmer Bert Driskell says it was too dry to plant cotton until this last rain event," he says. "They were glad to get a rain; however, most south Mississippi cotton is planted later to be better suited for a wet season that occurs in August and September. The planting date deadline for cotton has been pushed back to June 10 for south Mississippi and he was very pleased that this has been established."
Check soil temperature
Fromme recommends farmers gauge planting date by soil temperature and the five-day weather forecast.
"If planted too early, survival of cotton seedlings will be reduced, and the remaining plants will be less vigorous, which can cause reduced yield potential," Fromme says.
"Warmer temperatures are needed the first four to five days after planting, when the seed begins to germinate and imbibe water, followed by the tiny roots, or radicles, beginning to emerge from the seed. This will lead to a more rapid emergence and less energy used trying to emerge from the soil."
Robertson agrees. "Today's (April 20) recommendation: Keep the cotton planter parked," he says. "Current planting conditions are rated very poor."
He says heat unit accumulation five days after planting will continue to deteriorate this week (April 20-26) and forecasts indicate they would not improve significantly until mid-week the following week.
"Often, we feel the need to plant as early as possible," he adds. "Our data show that we can still optimize yields with delays in planting. Our optimum planting window in southeast Arkansas historically includes dates ranging from April 20 to April 30 (Table 1). For locations at and north of I-40, the optimum window shifts to as late as May 9. Weather varies from year to year; however, the most important thing is to do it right the first time."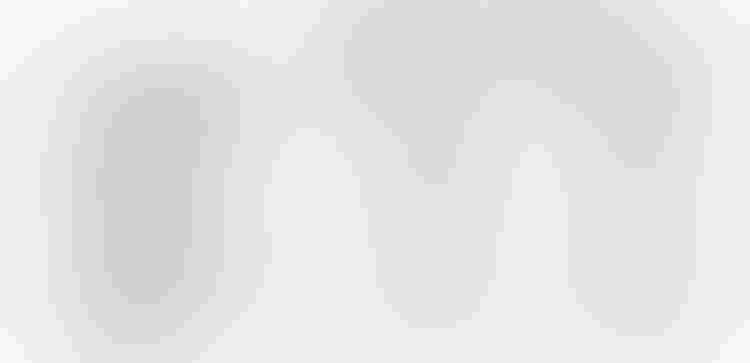 Cotton can catch up with good growing conditions.
Missing that early planting window may have little impact on flowering date since cotton planted under optimum conditions will often catch up to earlier planted cotton that struggled with cool temperatures, Robertson says. "Adequate soil temperature for vigorous plant growth is critical. Make sure adequate soil moisture is available for optimum results and that seedbeds are firm to ensure good seed-to-soil contact."
He says optimum conditions for planting include a mid-morning soil temperature of 68 degrees at 2 inches for three consecutive days, and favorable 5-day forecast. Heat unit accumulation (DD60s) for five days after planting, he adds, is an excellent guide to evaluate planting conditions (Table 2).

"Park the planter if DD60 accumulation is predicted to be 15 or less for the five-day period after planting. Good results are often seen with 25 or more heat units accumulated during the five-day period after planting.
Quick start
"Getting off to a good, quick start will pay dividends season-long if we do it right the first time."
Fromme agrees that planting too early may cause season-long problems, including stand loss and yield reduction.
"If emerging seedlings are injured, they will lose the capacity to manufacture vital carbohydrates and proteins needed to remain vigorous and healthy during the early vegetative stage of development," he says.
Potential issues from chilling injury include malformed seedlings, loss of the taproot, reduced vigor, undesirable stand and increased potential for seedling disease.
"The longer the seeds are exposed to the cold, the severity of injury increases, causing delayed maturity and reduced yields," Fromme says.
Delaying as long as four weeks, until optimal conditions exist, may result in no more than a one- or two-week difference in flowering, he says.
Fromme says several factors affect soil warming.
"Warm ambient air temperatures transfer energy by convection to raise soil temperatures. Sunlight provides radiant heat that is absorbed by the soil surface. Soil surface moisture will produce a cooling effect due to evaporation and requires more heat from sunlight or warm air for warming."
He says soil texture and color can affect how rapidly soil warms. "Sandy soils hold less moisture and warm faster than clay soils. Darker soils absorb heat at a faster rate than lighter-colored soils."
Crop residue makes a difference, as well. Residue on soil surfaces may slow soil warming due to increased soil moisture.
"Farmers should look for a mean daily temperature of 65 degrees Fahrenheit or greater at a 4-inch seeding depth, measured each day at 8 a.m. for at least three consecutive days," Fromme says.
Research shows potential yield reduction when the accumulated number of 60-degree days is less than 10 during the five days following planting, Fromme says.
"For each day beyond the first 10 days after planting that emergence is delayed, yield potential declines by about 0.7%," he adds.
"We have to wait and try to do everything right the first time and don't spend extra money on unnecessary stuff," Robertson says.
Justify inputs
He recommends investing in seed quality.
"It is important to start with the best quality seed to increase the chances of getting a good uniform stand, if conditions are less than optimum," he says. "Remember, as seed size decreases, the importance of having good soil temperatures after planting increases."
A sharp pencil may make a difference this year, Raper says.
"Farmers need to scrutinize every input this year. Make every effort to support rapid early season growth. Protect the crop from thrips, make sure to get a good residual down at planting and follow with a post."
He says easing back on some fertilizer may be practical. "Consider decreasing nitrogen to 60 to 80 pounds to decrease the need for plant growth regulators and to increase the efficiency of insecticides."
Less nitrogen, he adds, should also allow producers to save money on defoliation to increase harvest efficiency.
"Don't back off on potash," he says. "Reducing potassium will likely reduce your bottom line."
At current prices, markets will be tight, Robertson says. "A 52-cent loan price is tough. In our verification fields last year we averaged over 1,450 pounds of lint per acre with our state average at 1,102. Our out-of-pocket was 50 cents and didn't include rent, fixed costs, return to management and overhead."
Acreage will decrease, he says. "I'm hearing that some farmers are dropping acreage while others are picking up. Overall, we will be down about 10% from 620,000 planted acres last year to settle out around 550,000 planted acres."
Raper believes Tennessee cotton farmers will not back off acreage much.
"I believe acres may slide a little more, but we've had a relatively cold and wet corn window. Cotton is still the best option for many of our acres."
Pieralisi says cotton markets may be tough, "but south Mississippi guys are still planting cotton to rotate with peanuts."
About the Author(s)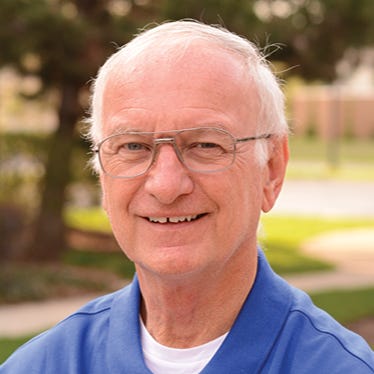 Ron Smith has spent more than 30 years covering Sunbelt agriculture. Ron began his career in agricultural journalism as an Experiment Station and Extension editor at Clemson University, where he earned a Masters Degree in English in 1975. He served as associate editor for Southeast Farm Press from 1978 through 1989. In 1990, Smith helped launch Southern Turf Management Magazine and served as editor. He also helped launch two other regional Turf and Landscape publications and launched and edited Florida Grove and Vegetable Management for the Farm Press Group. Within two years of launch, the turf magazines were well-respected, award-winning publications. Ron has received numerous awards for writing and photography in both agriculture and landscape journalism. He is past president of The Turf and Ornamental Communicators Association and was chosen as the first media representative to the University of Georgia College of Agriculture Advisory Board. He was named Communicator of the Year for the Metropolitan Atlanta Agricultural Communicators Association. Smith also worked in public relations, specializing in media relations for agricultural companies. Ron lives with his wife Pat in Denton, Texas. They have two grown children, Stacey and Nick, and two grandsons, Aaron and Hunter.
Subscribe to receive top agriculture news
Be informed daily with these free e-newsletters
You May Also Like
---