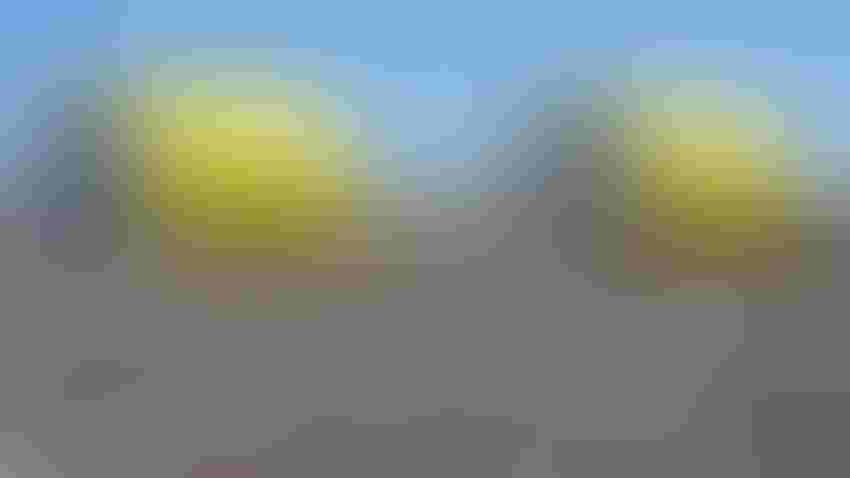 The demand for sustainable cotton rises as shoppers want to know how their cotton was grown and sourced, and U.S. Cotton Trust Protocol bales can be traced through the supply chain from the farm to the consumer.
Whitney Haigwood
At a Glance
The U.S. Cotton Trust Protocol is established to ensure the global demand for U.S. grown cotton.

1.1 million acres enrolled for the 2021 season represent all 17 states in the Cotton Belt.

Enrollment process is streamlined with a 3-year enrollment period.
More often, consumers lean toward purchasing sustainably grown and sourced products, and the U.S. Cotton Trust Protocol (USCTP) is established to ensure the global demand for U.S. grown cotton. The program launched in 2020 and continues to expand with valuable benefits for farmers aiming to meet the demands of brands, retailers, and consumers. 
Lori Duncan, assistant professor and row crop sustainability specialist at the University of Tennessee, gave an overview of the Trust Protocol during a session on Jan. 31 at the Conservation Systems Cotton and Rice Conference in Baton Rouge, La. Duncan also serves as board member for the USCTP. 
She said many people thought the demand for sustainable products would fall to the wayside with supply chain disruptions of the pandemic. It did not. Sustainability continues to sell as demand rises. 
Consumer research shows that Gen Z shoppers prioritize their purchases on sustainability. These shoppers not only look for products with climate pledges but are also willing to pay more for them. That is where USCTP steps up as the only cotton sustainability program to offer full trackability throughout the supply chain.  
Ted Schneider, Louisiana farmer and National Cotton Council chairman, shared his sentiments about the USCTP.  
"Sustainability is economic survival from a farmer perspective. Consumers want to know how their cotton was grown and sourced, and this program combines cutting edge research with on-farm practical application. As farmers, we need to show up and tell our story or someone else will," he said.  
With full transparency, the USCTP calculates and verifies key metrics and measurable goals for enrolled U.S. cotton producers. Trust Protocol cotton can then be traced through the system, from the farm to the consumer, with a Permanent Bale ID (PBI). 
"The USCTP uses block chain technology with the Protocol Consumption Management System (PCMS). Each PBI provides a full level of trackability. All the data is transferred with that bale of cotton – from the yarn spinner, to cut and sew, to the brand and retailer," Duncan described. 
Trust Protocol Participation 
Grower participation has doubled since the program launched. Duncan reported an estimated 1.1 million acres enrolled for the 2021 season, representing all 17 states in the Cotton Belt with 1.6 million bales uploaded to the system. 
So far in 2022, enrollment is up to 800,000 acres. Data continues to come in, as USCTP growers have until March 31, 2023, to submit information from this past season. 
Duncan added, "There is also a lot of excitement from the brand and retail sector. We are up to 40 to 50 brands and retailers enrolled in the program." 
The initial retail member was GAP and its associated brands. Since then, many have joined such as Target, Ralph Lauren, Madewell, Levi's, Amazon, Gildan, J. Crew and American Eagle Outfitters. All looking to purchase sustainably grown U.S. cotton. 
"With the PCMS up and running, we can accept their orders, and we must have membership across the entire chain to make this happen," she said. 
Bob Walker, farmer from Somerville, Tenn., also presented during the session. He has taken part in the Trust Protocol since the beginning and recalled sitting around a conference table in the early planning stages before the program even had a name.  
Today Walker experiences the benefits of being a USCTP grower and understands its impact on the future of the cotton industry. 
"This is where we are headed. Something has struck a nerve on the boardroom level, and it does not matter what we think as growers. These brands and retailers are serious, and before long you will need to be involved in the program if you want to market cotton in the U.S.," he said. 
How to Become a Member 
Joining USCTP requires data input and effort, and Duncan said grower feedback has been instrumental in streamlining the process. 
"You can now do a 3-year enrollment. If you start with your 2022 crop, you can go through your 2024 crop in one sitting," she said. 
Enrollment steps include: 
Review and sign the privacy statement

Complete a farming profile

Complete the self-assessment questionnaire for your farming operation

Complete a Fieldprint Calculator analysis representing 10% of your total production ground

Commit to strive for continuous improvement
With those steps completed by March 31, growers become a member for 2022 and can market their 2022 crop as Trust Protocol cotton.  
Duncan said that security and confidentiality are key, and she assured that all collected data is aggregated with no intention of sharing personal information. 
The self-assessment is roughly 120 regionalized, multiple-choice questions based on state and production. They focus on categories such as soil health, nutrient management, irrigation, crop management, and worker safety.  
Walker said the self-assessment is straightforward and took about 30 to 40 minutes to complete. 
The Fieldprint analysis takes a little more time. It covers six metrics including yield and land use, water use efficiency, energy use, greenhouse gas emissions, soil conservation, and soil carbon. 
Duncan noted this time commitment can be mitigated for growers with a John Deere Operation Center or similar application programming interface (API) which can automatically feed in about 40% of the information. Furthermore, trained agents with the National Cotton Council and Staplcotn are available to walk growers through the process. 
In terms of continuous improvement, data can be tracked each year to see grower improvements over time. 
"Of course, we only have two years of data, but this is going to be really interesting five and ten years from now," Duncan said. 
"The power comes in aggregating the data from 17 states and 800 growers. At the end of the year, we can see what the entire spread looks like. Then individual farmers can compare their data in the context of what is happening across the Cotton Belt." 
Communication Across the Industry 
Other membership benefits include close communication with brands and retailers, participation in webinars and industry sessions, and the opportunity to be highlighted as a Trust Protocol grower on social media and the USCTP website. 
Walker described a tour last fall on his family farm when they hosted a group of representatives from leading brands and retailers. He said he was apprehensive at first but soon realized it as a valuable opportunity.  
They walked through the field, rode the cotton picker, and toured the cotton gin and warehouse. The climate positively shifted with a conversation beneath shade trees – as Walker answered questions for the group of executives who had never visited a cotton farm.  
"We can be our best advocate just by having conversations," he said. "Do not be afraid of the buzz words that are circling around today. We are already doing a lot of these things on our farms. Educate yourself first, then have those conversations and educate others."  
Climate-Smart Cotton Initiative 
Another notable benefit of membership is eligibility for redistribution of program revenue. Duncan said USCTP is looking at ways to redistribute revenue back to growers – one of which is through the Partnership for Climate-Smart Commodities. 
In November 2022, the USDA announced the USCTP as recipient of a $90 million climate-smart grant. The goal is to enroll 1,650 U.S. cotton farmers into the Trust Protocol, including 330 farmers from historically underserved communities. There is also financial support from Cotton Incorporated, the National Cotton Council, and Target to support this effort. 
The program is levelized and growers must be a USCTP member to participate. This initiative will foster the adoption of long-term conservation practices on 1.2 million acres to produce over 4 million bales of climate-smart cotton over the next 5 years. 
For more information on joining the USCTP, visit the website at TrustUsCotton.org.
Subscribe to receive top agriculture news
Be informed daily with these free e-newsletters
You May Also Like
---