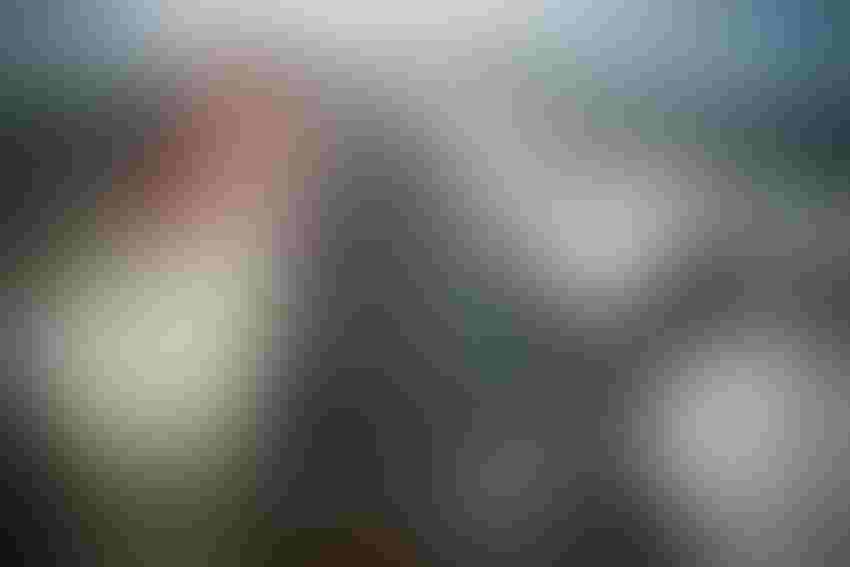 Cotton still faces challenges, including a growing active wear or performance fabric market that has favored man-made fibers.
Getty Images/ChinaFotoPress
Some upticks or stabilization in the apparel and home furnishings markets, along with new developments to improve competitiveness against man-made fibers, are making the U.S. cotton industry "a little more optimistic," says Cotton Incorporated President/CEO Berrye Worsham.
After women's' apparel had "taken a beating," the market appears to be bottoming out, he said at the annual meeting of the National Cotton Council at Dallas. Also, men's apparel has "seen an uptick for the last few quarters, and home furnishings are maintaining position."
Cotton still faces challenges, Worsham says, including performance factors, a price disadvantage compared to synthetics, and a growing active wear or performance fabric market that has favored man-made fibers.
Technological improvements, such as cotton fabrics that are waterproof, with improved moisture transfer properties and wrinkle resistance, will help meet those competitive challenges, he says. "Key brands, such as North Face and Duluth Trading Company, among others, are adopting new technology that represents more than 100 new fabrics." Those fabric innovations include "Tough Cotton," a less abrasive fabric. "We're seeing some blends, mostly cotton with rayon — we see some signs that the pendulum may be swinging back a bit."
Cotton's sustainability message also resonates with consumers, Worsham says, and he believes that message will become a positive as the sustainability incentive covers the gamut of cotton manufacturing — agricultural production, ginning, textile processing, transportation, and disposal when the fabric is no longer a viable product.
BETTER COTTON INITIATIVE
The Better Cotton Initiative (BCI), a group that, according to its website, "aims to transform cotton production worldwide by developing Better Cotton as a sustainable mainstream commodity," is seeing companies signing on, including Levi's, Ikea, Adidas, GAP, Nike, and others. The overarching objective is to get manufacturers to be 100 percent BCI by 2020. To qualify for BCI certification, cotton must meet certain standards.
Cotton LEADS, a joint program initiated by Australia and the U.S., also promotes responsible cotton production. "Cotton LEADS is founded on core principles that are consistent with sustainability, the use of best practices and traceability in the supply chain," according to the Cotton LEADS website. Worsham says U.S. cotton does not require a certificate, and the LEADS program also features key manufacturers including Kohls, Target, Fruit of the Loom, Hanes, and Brooks Brothers.
"We had more than 100 meetings last year to get more companies to sign on to Cotton LEADS. We are developing long-term sustainability goals and are showing improvement. U.S. cotton has a good story to tell."
The entire cotton industry must make sustainability a positive factor for U.S. cotton, Worsham says. Budget issues are also requiring changes in how Cotton Incorporated promotes cotton. "We're contending with a more competitive market, so we are looking to social media to reach our target audience online. We are also committed to setting straight the attacks on cotton, as well as providing proactive messages."
MORE UPBEAT ATTITUDE
Worsham cited several examples of "video blasts" — short 8 seconds to 12 seconds presentations that push one facet of cotton's advantage. One targets man-made fibers: "Polyester is derived from oil. Cotton starts out as a flower." Another describes cotton as the "fiber of the future." Others focus on cotton as a natural fiber, its comfort and the sustainability message.
Worsham's presentation echoed a more upbeat attitude by National Cotton Council delegates at the annual meeting, where several commented on the stark difference from a year ago when prices were low and opportunities limited. "We are working, early in the year with a little more optimism," he said.
Subscribe to receive top agriculture news
Be informed daily with these free e-newsletters
You May Also Like
---