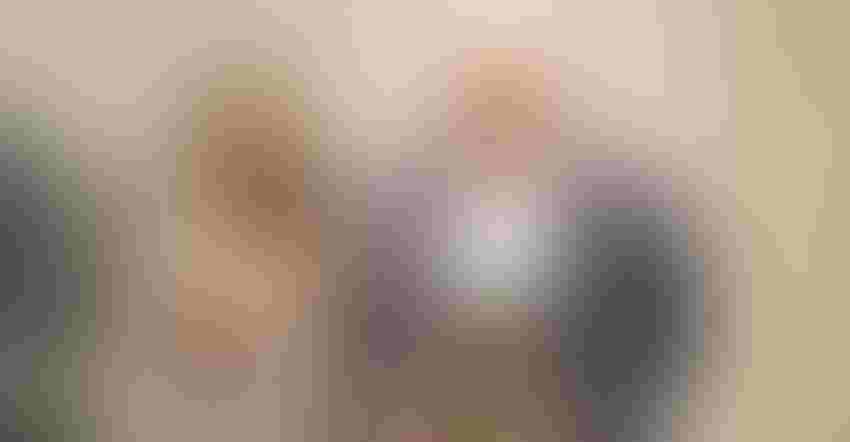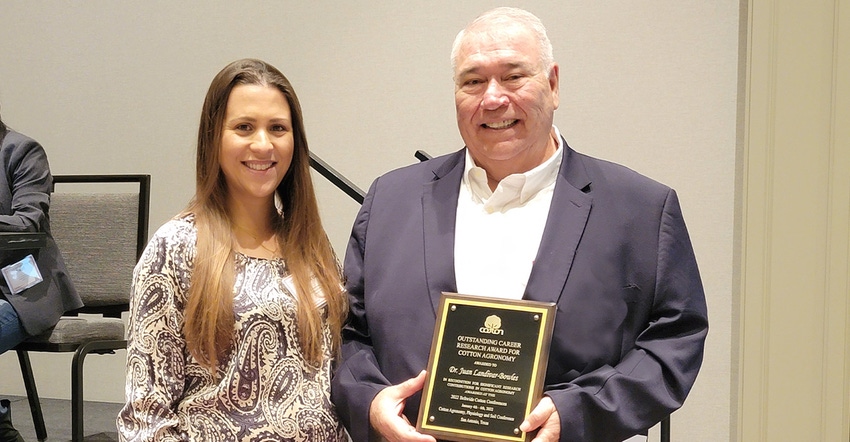 Andrea Maeda, research assistant, Texas A&M AgriLife presents Juan Landivar with the 2022 Outstanding Research Award in Cotton Agronomy Award at the 2022 Beltwide Cotton Conferences in San Antonio. Landivar is center director for the Texas A&M AgriLife Research and Extension centers in Weslaco and Corpus Christi. Maeda presented the award on behalf of her husband, Lubbock Extension Cotton Specialist Murilo Maeda, who was unable to attend.
Shelley E. Huguley
Juan Landivar received the 2022 Outstanding Research Award in Cotton Agronomy at the 2022 Beltwide Cotton Conferences, Jan. 6 in San Antonio. Landivar is center director for the Texas A&M AgriLife Research and Extension centers in Weslaco and Corpus Christi.
Landivar has led work on mode of action and uses of plant growth regulators and the development of remote sensing systems for research and precision management. He says this award is significant because of where he received it.
"This is very special," Landivar told Farm Press after receiving his award.
Juan Landivar, the 2022 recipient of the Outstanding Research Award in Cotton Agronomy. (Photo by Shelley E. Huguley)
"It's special because Beltwide has been a platform to launch ideas and research. I've been doing this since graduate school ('79 ). So, it's special that this audience that I've been associated with all my life makes this recognition of me."
 Extension Agronomist Reagan Noland, San Angelo, presented the award to Landivar during the Cotton Agronomy, Physiology and Soil Conference on behalf of fellow agronomist and Lubbock Extension Cotton Specialist Murilo Maeda. Maeda nominated Landivar for the award but was unable to attend.
"Dr. Juan Landivar's career has been one dedicated to cotton and certainly speaks for itself," Noland read. "From the start, he has always been dedicated to understanding complex, physiological crop responses to environmental conditions as well as management practices at the field level. His early work through the 80s and 90s, along with that of many previous recipients of this prestigious award, laid the foundation for much of the modern knowledge that we have about managing a cotton crop.
"That's a big statement. I'm humbled to be able to read that on behalf of this person.
"In a reality, where overall farming efficiency is increasingly important, his most important recent efforts in big data, 'Digital Twins,' and remote sensing are proof that Dr. Landivar remains committed to furthering the cotton industry. His career-long efforts are tremendously appreciated and here recognized.
"Plus, I'm sure we can all agree there are very few people as excited to talk about cotton as him."
See, Emi Kimura receives Outstanding Young Cotton Physiologist Award 
Landivar credited Beltwide as a place where he's created friendships and partnerships. "The people that I meet out here, like my old mentors Don Baker, Johnny Jenkins, Dan Krieg, Tom Cothren, James Supak, among others, we developed friendships and partnerships in research, a cooperation that is responsible for this recognition."
Advancements
He also discussed some of the advancements in agriculture, including one he says will revolutionize agriculture.
"What's happening now in agriculture is we have the capability to collect massive amounts of high-quality data for every square foot of our fields. And then we've got convergence with data science such as artificial intelligence and deep learning. Now we can analyze that data and come out with new ways to determine crop performance.
"One of the new things we are coming out with is Digital Twins, a technique that is going to revolutionize agriculture. "A digital twin is a real time digital replica of a physical device", It's an artificial intelligence technique that was used by engineers, oil rigs, and Boeing. Once we learned how they were using it, the question was how can we use this in agriculture? And we've come up with a way to use that technique to forecast crop performance in agriculture."
Digital Twins is the new frontier, Landivar said. "Results are promising, you'll be able to tell what's going to happen on your crop in the next 20-30 days. It's like you put on a set of goggles and walk through your field and you can see your field, analyze it and once you learn what it's going to look like, based on what you saw, you make decisions that are going to affect your crop. So, these digital agriculture tools are the new revolution in agriculture."
Synergy
Landivar also credits Beltwide for creating an opportunity for researchers to pair with organizations and companies. "The sum of all of this networking, getting in touch with companies, Cotton Incorporated, and getting grants, the synergy that is created with those partnerships, developed here, that's the importance of Beltwide."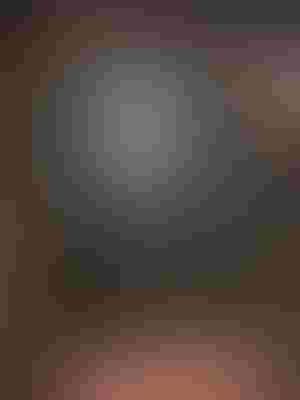 Noland also announced the winners of poster and speech contests. He said he'd heard from several people attending Beltwide that some of the students' presentations were better than the professional presentations.
"You hear the comments about the students doing a better job presenting -- that's exciting to me," Landivar said. "That means people are jumping on that platform that I jumped on in '79 to launch their careers. So, I'm excited that I'm receiving this award after what we went through in research and the pandemic, and that I'm getting it here at Beltwide is very special. 
"We are going to have a great 2022."
The Outstanding Research Award in Cotton Agronomy is sponsored by BASF. Several colleagues praised Landivar in support letters.
Kater Hake, vice president, Agricultural and Environmental Research, Cotton Incorporated wrote:
"Dr. Juan Landivar is a unique visionary. He has devoted a career to innovations that alter how we think about cotton agronomy. From the 1970s development and application of GOSSYM to genetic yield gain to the 1980s work on leaf aging and growth regulators to the 1990s work on soil water and pathogens to the 2000s work on fiber properties and crop rotation to the 2010 work on aerial monitoring and digital twins for management decisions – Dr. Landivar has created and extended to his large audience of fans and followers a massive set of cotton innovations and insights."
Donald Baker, Retired Crop Physiologist, USDA-ARS, wrote:
"Dr. Juan A. Landivar came into my laboratory in about 1976 seeking support for post-graduate work. He was a very bright blond, blue-eyed Bolivian with good English and a cotton farming background. He had sought support for a program in plant breeding, but none was available in that area at Mississippi State University. However, it was known that my group was receiving grants from the US Department of Energy in their climate change program for the study of photosynthesis in field crops. We were just beginning construction of a 10-unit Soil Plant Atmosphere Research (SPAR) installation, and we needed help. Juan was hired.
"Juan Landivar contributed greatly to the model development and validation work. He recognized the possibility of using this model as a way of evaluating the feasibility of selecting heritable physiological process rate characteristics to increase yield and fiber quality in cotton. In fact, it seemed that some of the rate equation coefficients might actually be gene analogs. He wrote two theses and journal articles demonstrating this application of the model."
Wayne Smith, professor and associate head, Soil and Crop Sciences, Texas A&M University, wrote:
"Juan immediately became a respected research scientist with his work with PIX at the Corpus Center; developing the "pix stick" that provided farmers with a quantitative measure of deciding when and how much plant growth regulator to apply. His resume indicates that this technology was transferred to multiple countries and languages. This alone would identify Juan as a candidate for this award.
"He is actively involved in research into the use of UAS as a crop management tool. He has established an outstanding team of scientists within AgriLife Research/Extension and Texas &M at Corpus Christi. He has evolved as a leader in the development of UAS and digital tools for high throughput phenotyping in cotton and characterizing the growth and development of cotton plants. This work has and continues to provide management tools to aid producers in decision-making.
"Dr. Landivar remains dedicated to his agronomy research and advocacy for cotton."
Subscribe to receive top agriculture news
Be informed daily with these free e-newsletters
You May Also Like
---