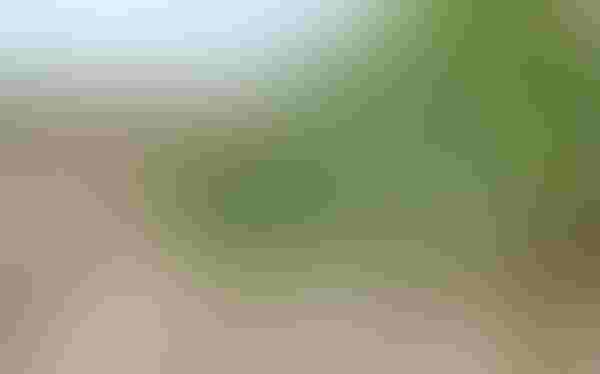 Hopefully fields will be drying out enough for cotton to start recovering from all the rain and possible loss of nutrients in some fields.
A lot of people are interested in foliar feeding cotton to try to help it get going.
Severely stunted cotton will take a while to recover and if the cotton is not active it will not take up foliar fertilizers. I saw some fields with the leaves folded down this past weekend. Those plants will not take up foliar fertilizer until they get some oxygen and start recovering.
In areas where you think the cotton is not severely stunted you may want to apply some foliar fertilizer to replace some leaching and de-nitrification losses.
I have received questions about a lot of different foliar fertilizers. It is important to determine that you are actually applying enough N and or K to do any good. There is no special kind of N or K that will allow you to get by with less foliar fertilizer that we are aware of.
Below are two tables for determining how much N you can apply using urea based on your application volume. Use Table 1 for cotton that is really stressed and Table 2 for cotton that is in pretty good condition. If in doubt, I would lean towards Table 1 as the leaves may be fairly tender and susceptible to burn due to the wet cloudy weather.
If you feel like you need both N and K, then potassium nitrate (KNO3) is probably the most economical choice and should be as effective as any other choice. You can mix one pound of KNO3 per gallon of water applied per acre.
KNO3 analysis is 13 percent N and 45 percent K. If you feel like you need both N and K, it might be best to get some N on the crop with urea and follow up the following week with KNO3.
There is no product that can be applied at some super low rate like a quart or a gallon per acre you are going to be able to really help this crop.
Table 1. Options for foliar application of urea to dryland cotton (leaves do not wilt by noon) 
Table 2. Options for foliar application of urea to irrigated cotton or fields that have had recent rainfall*
          More from
Southeast Farm Press
Subscribe to receive top agriculture news
Be informed daily with these free e-newsletters
You May Also Like
---