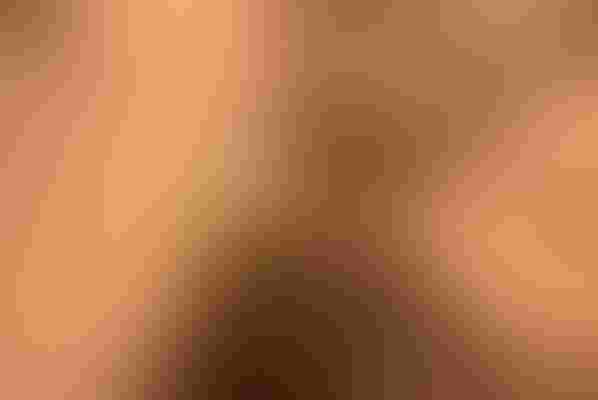 With the increasing threat of drought over the last 25 years, a forecast calling for a possible dry summer season, and rapid depletion of the Ogallala aquifer in the Texas High Plains and across the U.S. Midwest, farmers should take note of a recent Texas Tech study that indicates cotton boll distribution and fiber quality can be improved with less water and better irrigation timing.
The study, published this month (May, 2018) in Science Daily and previously reported by the American Society of Agronomy, warns that water-deficits experienced in recent years has greatly decreased biomass accumulation and node development, accelerated crop maturity, and changed boll production and distribution in Texas Plains cotton.
Dr. Glen Ritchie, one of the lead authors of the study, is an Associate Professor of Crop Physiology at Texas Tech University with a joint appointment with Texas AgriLife Research. He says the study, conducted at test fields near Plainview, indicates positive results in increasing boll development when irrigation timing and rates are better managed during dry-season conditions.
During the study, Ritchie says researchers used three watering rates at three different times to see which combination benefited or stressed cotton plants the most. Overall, 27 watering routines were utilized over a period of numerous trials to determine how and when cotton was irrigated in an effort to identify which method would provide the most beneficial results.
The results of the study indicate that less water applied early in the growing season makes plants smaller but has little effect on cotton yields and does not affect the quality of the fiber. It also indicates that the most critical time for irrigation application is in the middle of the growing season, or at the time of flowering. It's important to note that a low rate of water at flowering did seem to degrade fiber quality during most trials.
 Late in the plant's development stage, especially after cut out, low irrigation rates were the cause of major decreases in fiber quality.
"What we can take away from this is that the common assumption that early watering will build up a 'water bank' in the soil may not be the best method for growing upland cotton during dry seasons," he said. "Instead, lessening irrigation after plants come out of the soil will get plants used to less water and still result in good yields and fiber quality. Conversely, if water is limited, over-irrigating early will increase the risk of poor fiber quality."
Researchers say more testing is necessary for fine tuning the most beneficial irrigation timing and rate schedule during water-stressed years, but early evidence from trials show positive indications of how irrigation methods can help to maximize production results for cotton producers in the drought-troubled Texas Plains.
Ritchie says results of the study offers cause to question standard irrigation practices in the Plains because cotton fruit are produced over several weeks, so efficiently using a limited amount of irrigation requires a balance of rate and timing. He said this indicates episodic loss of irrigation water is not always remedied with full irrigation afterward, a method that has been long used by growers suffering through periods of extreme water shortages.
By better managing irrigation timing and rates, the study supports the idea that yield and quality can be improved during times of drought because the indeterminate fruiting pattern of cotton may allow the crop to produce additional fruiting sites on other parts of the plant later in the season to replace bolls that were lost early on in the season due to temporary unfavorable conditions.
Ritchie says several studies have recognized the impacts of water deficit on cotton growth, yield, and fiber quality and a considerable amount of research has been conducted on the effects of severe, moderate, and low water stress on cotton boll distribution and mass. But it has been relatively unknown if equal or more efficient boll production results could be achieved with less irrigation applied at precise intervals.
He says that has been the focus of his most recent studies and the intent of additional field trials.
Knowledge of how these varying levels of water-deficit interact and affect each other and the result on the crops' growth and production will help to increase irrigation efficiency in the future. 
"The purpose of this study was to discern and quantify the effects of several irrigation rates and timings on one mid-season cotton cultivar. Specifically, the objectives were to examine the relationship between three rates and three periods of irrigation treatments on end-of-season boll distribution, determine the effects of irrigation rate and timing on cotton fiber quality, and evaluate the interaction between irrigation timings and the effect they have on each other," Ritchie noted.
Studies so far suggest moderate irrigation later in the season minimized effects of short-term water deficit observed in other similar studies. Researchers say these results provide insight into optimizing cotton water use in a region with declining crop water availability, increased pumping restrictions, and a challenging climate.
"With the decline of water supplies in the Plains, there is an interest in how to limit the amount of water the cotton requires but keep it healthy. Determining the effects of less water will allow producers to get the most out of the water they use," Ritchie says.
As a rule, Ritchie says the study results indicates cotton producers in the Texas Plains should irrigate only enough to help a crop out of the ground and save irrigation reserves until flowering stage when more water will be needed. Additional water will be required through break-out, but by limiting early irrigation rates, plants will be more adaptable to drought conditions in the long term.
The research team consisted of Ritchie, Curtis R. Schaefer, also from Texas Tech University Plant and Soil Sciences; James Bordovsky at the Texas A&M AgriLife Research Helms Agriculture Station at Halfway, Texas; Katie Lewis and Brendan Kelly at Texas Tech University Plant and Soil Sciences.
Subscribe to receive top agriculture news
Be informed daily with these free e-newsletters
You May Also Like
---