Improper cotton variety selections can cost NC growers $126 million
Improper cotton variety selections can cost NC growers $126 million
Depending on the degree of error, the 2022 on-farm trials show that cotton producers could lose an average of $130 to $278 per acre due to improper variety selection.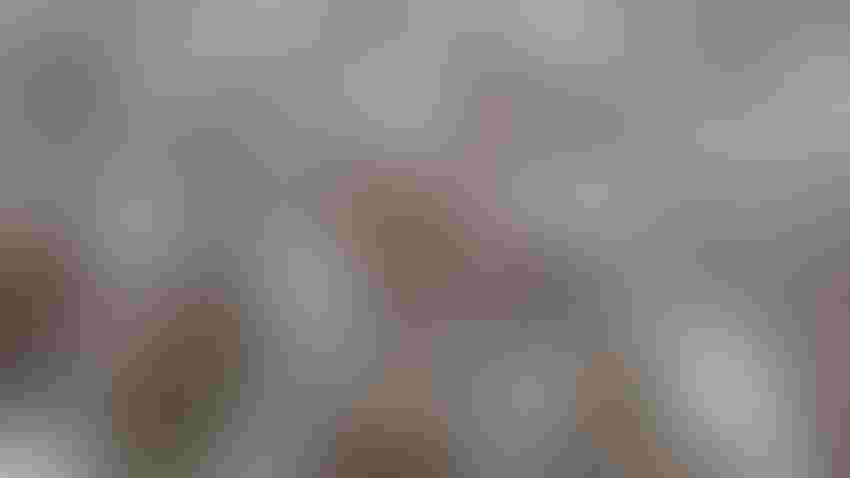 Cotton growers have a higher degree of confidence in varieties that are repeat performers in two very different years.
John Hart
At a Glance
Be careful of planting brand new varieties that have only been tested once in a good, high yield year.
Improper variety selection in 2022 could have cost North Carolina cotton farmers $59,150,000 to $126,490,000 statewide, even when choosing from the best varieties of each brand.
North Carolina State University Extension Cotton Specialist Guy Collins is using that sobering statistic to hit home the vital importance of proper variety selection to maximize yields. Collins came up with the figures by evaluating yield results of cotton varieties in the North Carolina on-farm variety trials. The figures are calculated on 90 cents per pound cotton prices.
Collins notes that depending on the degree of variety selection error, the 2022 on-farm trials illustrated that cotton producers could lose an average of $130 to $278 per acre due to improper variety selection. He says producers could potentially do much worse than this by selecting a less competitive variety.
Both the on-farm variety trial and Official Variety Trial (OVT) consist of the most widely-adapted and best-fit varieties from all the leading cotton seed companies. They are planted across all of North Carolina's cotton growing areas. Collins urges cotton farmers to look at both the on-farm trials and OVT when considering varieties to plant.
"One of the primary strengths of the on-farm program is the vast number of environments that are effectively captured in a given season. However, OVT can accommodate many more varieties than we can effectively evaluate in an on-farm trial, and many of our seed companies have several competitive varieties (including brand new, recently released varieties) available for North Carolina producers, many of which are evaluated in OVT. Together, the On-Farm and OVT programs collectively offer growers a complete platform for making variety decisions," Collins says.
In this year's cotton production meetings across North Carolina, Collins reminded farmers that he clearly stated during last year's meetings to be careful of planting brand new varieties that have only been tested once in a good, high yield year. He says the best variety selection decisions are made based on multi-environment and multi-year replicated data in order to identify varieties with a high degree of stability.
"With that said, you are going to see some varieties that performed at or near the top in 2021 and also did very, very well in 2022. It should give you a higher degree of confidence in varieties that are repeat performers over and over in two very different years. Beyond that, some varieties that may have done very good in 2021 may not have done so well in 2022," Collins said in a regional cotton meeting Feb. 7 at the Nash County Agriculture Center in Nashville. "They are still good variety choices, but they need to be carefully positioned into the correct environment"
Collins emphasizes that stability is the key trait to look for when choosing a cotton variety. Cotton varieties with a high degree of stability can perform well across a broad range of soil types, planting dates, rainfall patterns, etc.
Additionally, Collins continues to emphasize the key importance of planting several varieties and to target those varieties to environments where they are likely to perform competitively. He said results from the on-farm variety program clearly affirm that variety selection is one of the most important decisions a cotton farmer makes that impacts profitability each year.
"No variety wins them all. It's never been that way. It probably never will be," Collins emphasized.
In the Nashville meeting, Collis noted that that the varieties Deltapine 2038, Deltapine 2115, Stoneville 5091, Deltapine 2038, Phytogen 350, Phytogen 443 and NexGen 3195 performed above average in 2021 in the on-farm trials.
"As we go into 2022, we look for some repeat performers. We did see some repeat performers: Stoneville 5091 at the top then NexGen 3195," he said.
He said the top four performers in both the OVT and on-farm trials in 2022 were Deltapine 2127, Stoneville 4495, Stoneville 5091 and NexGen 3195.
"For the most part those are fairly consistent across the board, performing well in those lower yielding environments up to those really high yield potential type situations. They are fairly versatile varieties," he said.
And when it comes to variety selection, Collins emphasized the importance of farmers looking beyond just the trial results closest to their farms, but to expand their search regionally to see how a variety performs in their region and then look statewide the see how a variety performs across the state.
"If you see it as a top performer over and over and over, that should give you a good indicator that it's a good variety no matter what the rainfall patterns will be and soil type and those kinds of things. Any variety can win one trial. You have to be real cautious of that," Collins said.
Collins is also urging farmers to use the NC Cotton Variety Performance Calculator that was launched in 2016 to make customized variety comparisons based on geographical region, yield environment, years or multi-years and trial type.
Subscribe to receive top agriculture news
Be informed daily with these free e-newsletters
You May Also Like
---