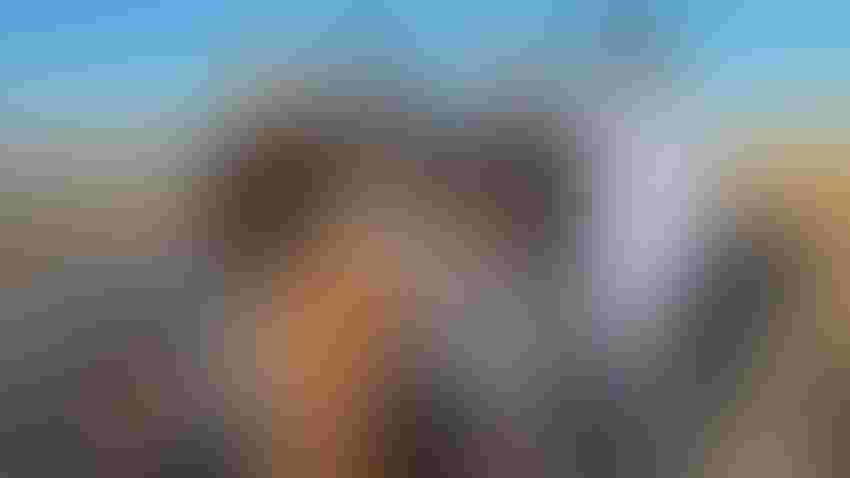 2023 High Cotton Award- Southwest: Williams Family Farms, from left, back row, Annie, Ryan, Reagan and Walker, middle row, Casen, and Joyce and Mark Williams.
Shelley E. Huguley
During cotton planting on the Williamses' farms, it's not uncommon to hear the question, "Do you want it 'Mark deep' or 'Ryan deep?'"
Whether it's shallow (Mark) or "a little deeper (Ryan)," father and son have proven both strategies yield high-quality cotton with consistent yields, earning them the 2023 Farm Press/Cotton Foundation High Cotton Award for the Southwest.
"Getting cotton up is a challenge. It's a finicky plant at that time of the year. They say the first 40 days of cotton is the hardest and it's the truth. My dad taught me that early on," Ryan admits, adding they still argue about depth.
For four generations, the Williamses have produced cotton near Farwell, Texas. Within the last 10 years, they've expanded their operation 150 miles north to Dalhart. The farm includes Mark and his sons Ryan, Russell, and Reagan, each playing different roles in making the operation successful. They produce cotton, corn, wheat and sorghum on about 18,000 acres. 
When Farm Press caught up with the Williamses, Mark, his wife Joyce, Reagan and Ryan were at the homeplace -- a farm that's been in the family for nearly a century -- marveling at the cotton awaiting harvest. Much like their farming heritage, this field, flush with white cotton, has persevered, overcoming a year-long drought, replants, consecutive days of triple-digit temperatures, and limited irrigation throughout the 2022 season.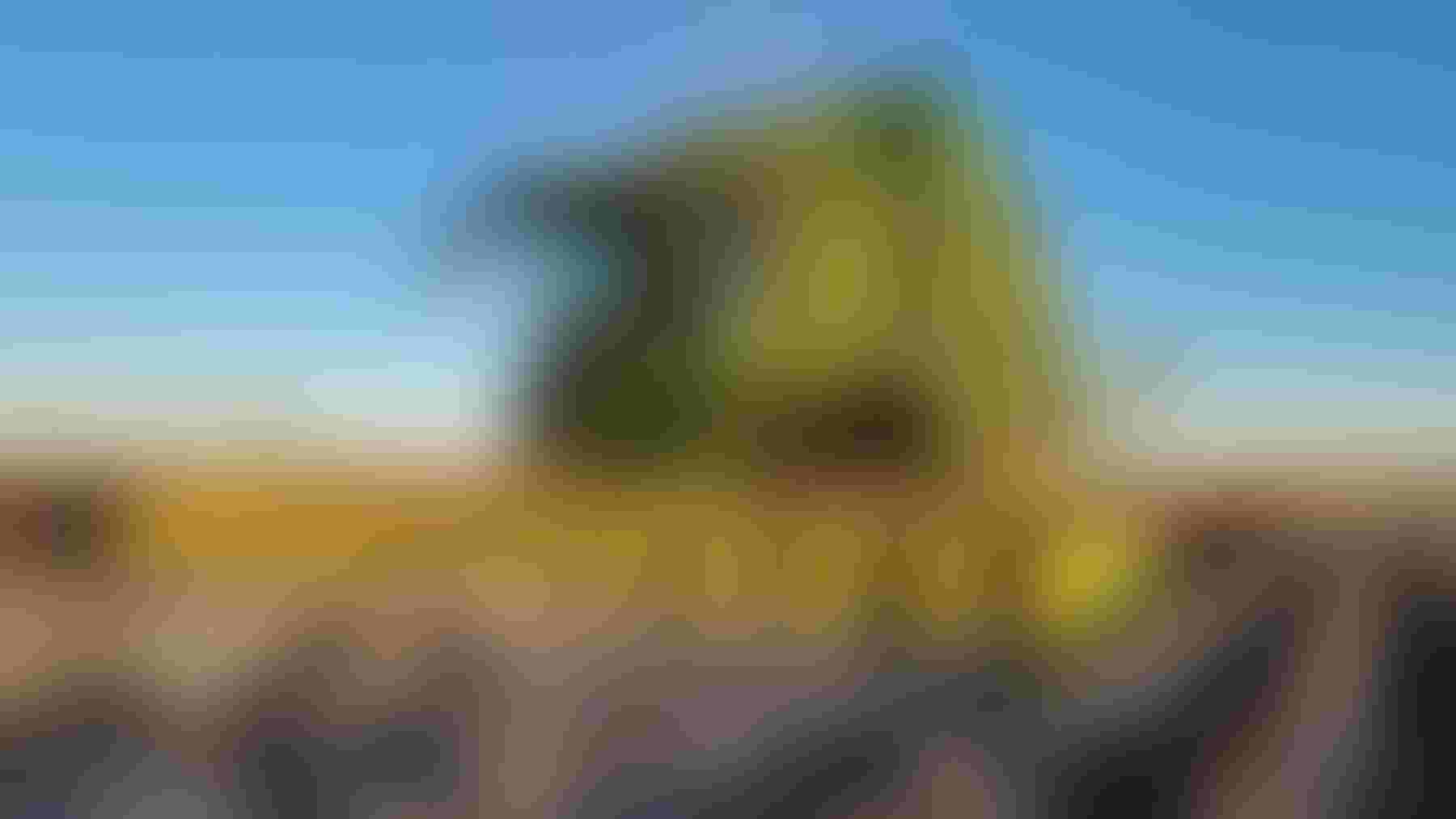 Ryan Williams harvesting the homeplace cotton. His family has been farming this land for nearly a century. (Photo by Shelley E. Huguley)
For the last two years, this field has averaged a little over four bales to the acre. This year, although down, they are pleased it yielded anything. 
"It's been really dry. You could hardly get a crop up and going. It took all we had just to meet moisture with irrigation," Ryan says. "We just never got rain."
The homeplace yielded about 1,350 pounds to the acre. In 2022, the Williamses planted 8,200 acres, but only 4,000 were harvestable. "Yields were way off," Ryan admits. The Williamses lost 100% of their dryland. 
Cotton: An art
Mark, who is semi-retired after suffering a stroke, describes cotton production as an art rather than a science. "He's always liked the intellectual challenge of growing the crop," Reagan says.
In the 1990s and into the 2000s, Mark used his "cotton smarts" to fight for cotton, including in the 1996 Farm Bill.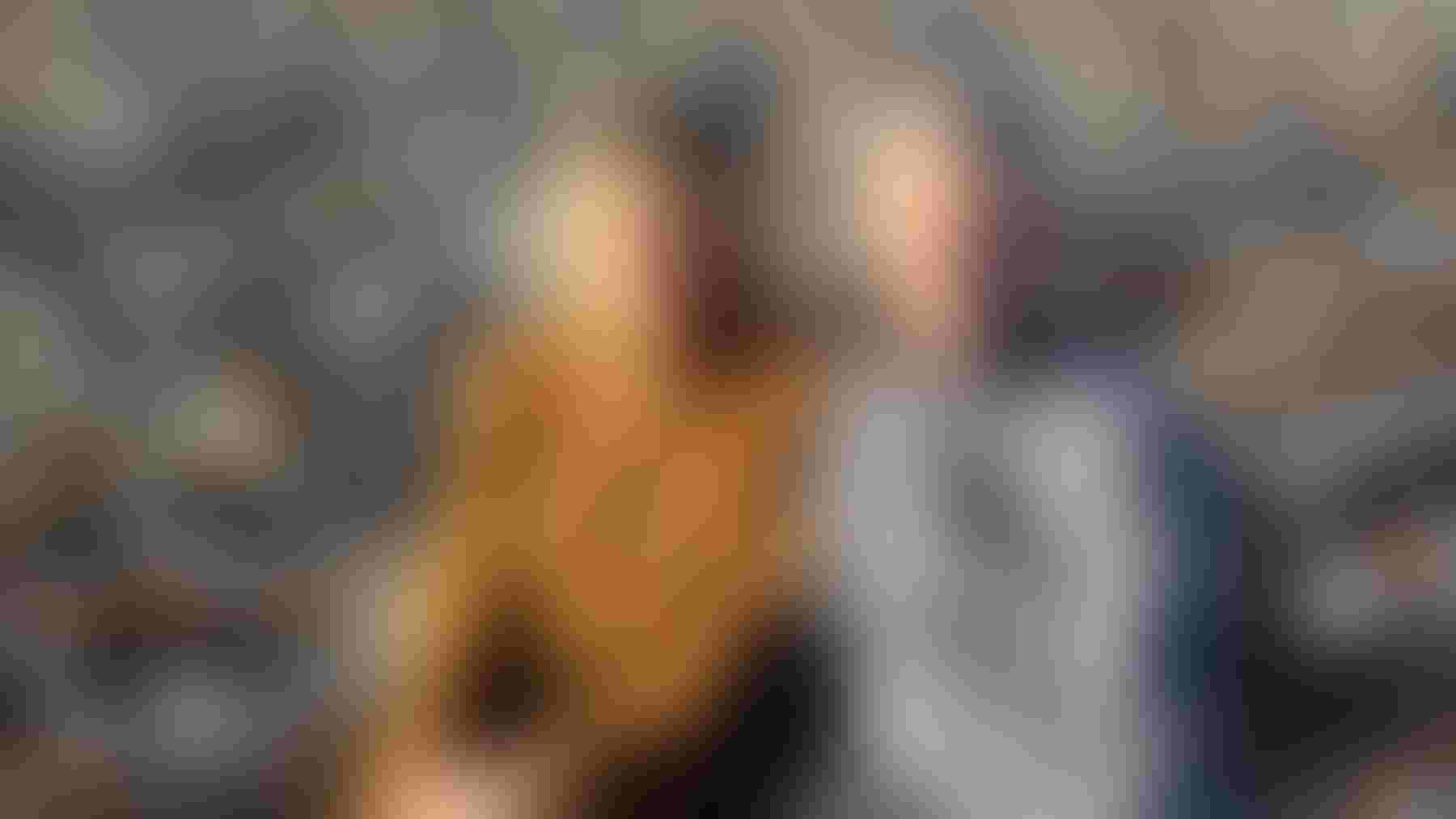 Joyce and Mark Williams. Mark has served the industry in various leadership roles including more than 24 years within the National Cotton Council and The Cotton Board. (Photo by Shelley E. Huguley)
"You can't always count on a good crop, so you need crop insurance," says Mark, a past American Cotton Producers chairman and past president of Plains Cotton Growers and Southwest Council of Agribusiness. "We worked on crop insurance and worked the political side of things.
"Larry Combest from Lubbock was chairman of the House Ag Committee. I remember being on stage when the '96 Farm Bill was signed."
While Mark was at the Capitol, Ryan managed the farm. "When I moved home from college, he was able to go and do the hard things in Washington D.C." While Ryan continues to lead the family operation, Russell, who managed the Dalhart farm up until the end of 2022,is now full-time with Bayer Crop Science as their Sustainability Strategy lead. Reagan continues to care for his parents. 
Production success
Key to production on the Williamses' farms is water, timeliness and variety selection. "If we get rain in August, we usually have good cotton," Ryan says. "We just didn't get it this year. By the time we got it in late August, it was too late. We need a July rain and an August rain. We had no subsoil moisture from the whole year before."
The Williamses irrigate from the Ogallala Aquifer. It's supplemental at best. "This area down here, it's got more water in the hole, but it doesn't come in as fast. It's a little steadier, but it's dropped. As you go towards Farwell, it's big rock, so you can pump it to the bottom because it flows in. Here we might have 100-foot of water in the hole but only make 30 or 40 gallons. And up there you'll go from 400 gallons to 100 gallons almost overnight. You just lose it that fast. This pivot (homeplace) is nozzled for 125 gallons."
The Williamses use FieldNET to control the center pivots. "It's definitely allowed us to do a better job with our irrigation management," Ryan says.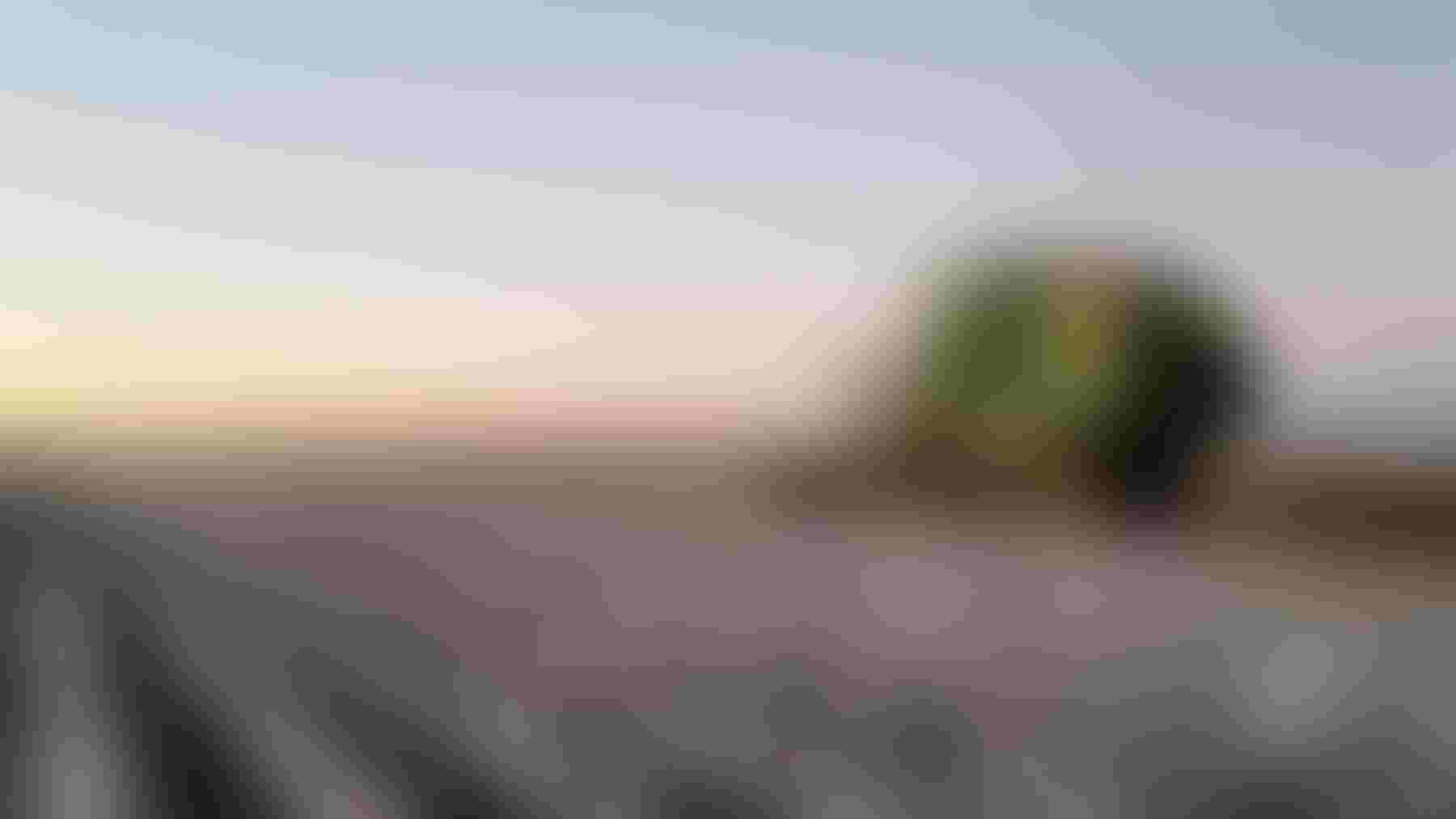 Bringing in the harvest. The Williamses participate in field trials. Ryan says that's where he first learned about Deltapine 1822, one of the primary varieties they plant. (Photo by Shelley E. Huguley)
To help conserve moisture while increasing yields and production efficiency, the Williamses are converting their irrigated acres from 30-inch rows to 40s. "This year was an experiment," Ryan admits. "I've never planted on 40s until this year. It's something we're committed to doing." 
Depending on the water availability on each farm, they also rotate and halve fields. "Milo is a great rotation for cotton the next year. This circle south of us is half cotton and half milo. We'll no-till cotton into the milo for next year and it will be great cover."
Most of the Williamses' cotton acres are no-tilled. "We try to plant into some sort of cover or into last year's stalks," Ryan adds.
They also soil sample and fertilize primarily with manure. "I chop for several large dairies in this area. We use a lot of manure, and we had a big advantage with that last year. It all went on my ground because fertilizer was really expensive." 
Dryland
Timeliness is key to their dryland production. Ryan credits their 16-row, 40-inch John Deere planter for helping them cover their acres. "You have to have the equipment because if you get that one rain, you've got to have that planter ready to go. We're not bedding up. We're no-till, so we have to be ready to go get it. 
"Sometimes, if we get a good rain, we pull off the irrigated and plant the dryland just because that's our only chance to get it in. It may be a three or four-day window. We have big planters and we can bust it hard, and plant 600 acres a day."
He adds that their region is "different" due to the higher elevation and colder temperatures. "Our window is shorter, so we have no room for error. Our planting and harvesting window has got to be fast."
The Williamses run stripper-balers. They were the first in their region to use them back in 2015. On their 40-inch row cotton, they use a John Deere CS770. As they convert the remainder of their acres to this row spacing, harvest efficiency will increase. "It's a 12-row-40, so that's 40-foot wide. Up until this year, the biggest stripper we had was 20-foot, so that's twice as wide as our last strippers."
In good cotton, they run 3.3 miles per hour. "So, we're running as fast as we were with the other machines and added four more rows... that machine is taking twice as many land acres and running at the same speed. When they're that expensive and with labor, that's a big deal."
Variety
Variety selection is also a priority. In 2022, Ryan planted PhytoGen 332 W3FE and three Deltapine varieties: 1822 XF, 2123 B3XF, and 2022 B3XF. 
Ryan has participated in Deltapine's New Product Evaluator, or NPE, program and FACT Trials, providing the company with about 30 acres to plant 150 test varieties. "They do all their 'vert' (verticillium) testing with me," Ryan says, adding they have high vert pressure.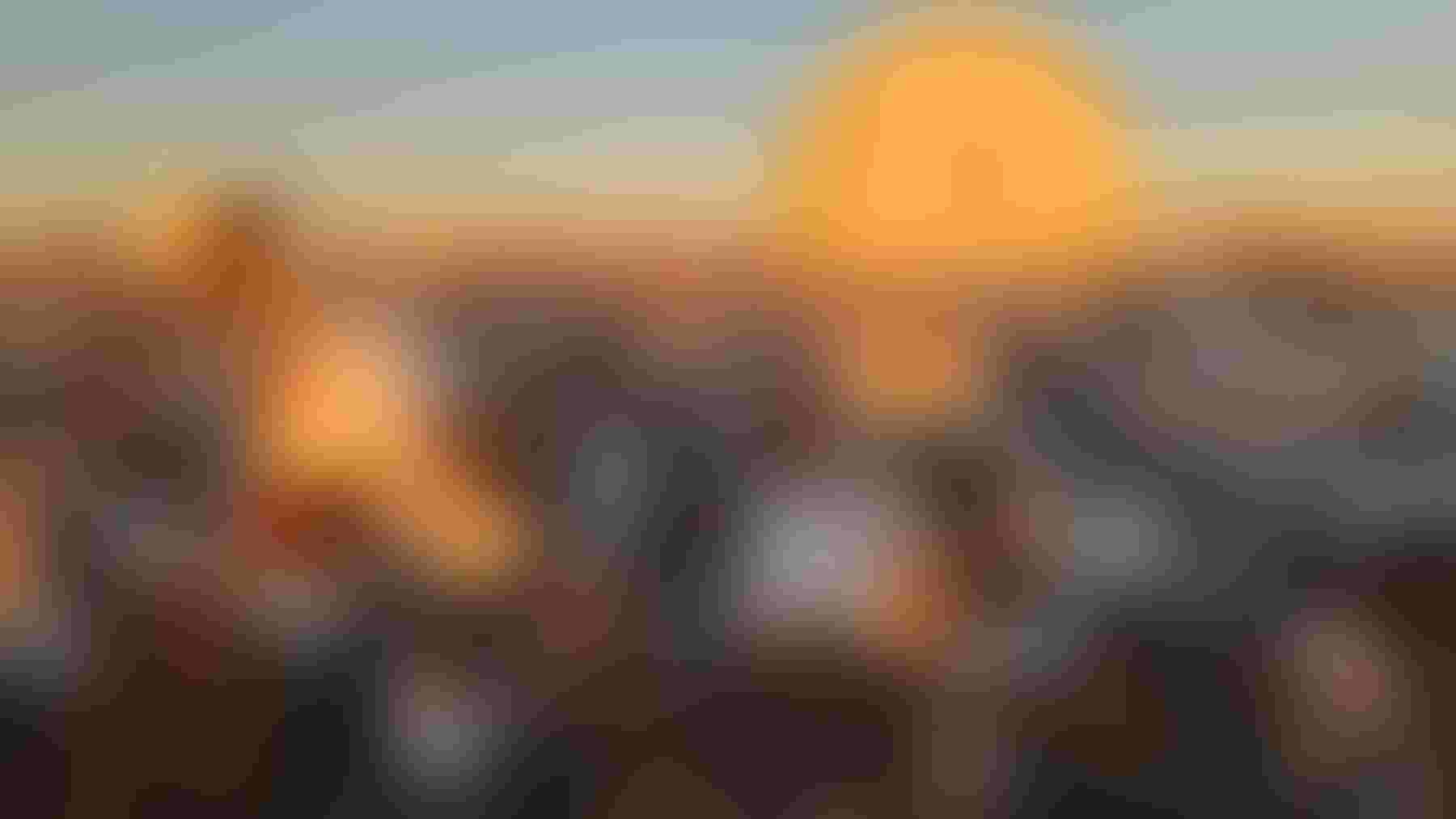 Sun setting on the homeplace cotton. (Photo by Shelley E. Huguley)
"I've been able to watch those varieties three or four years down the line. 1822 is our number-one variety right now and we found that in those trials. It's good on vert."
Cotton Industry
Ryan and Russell have continued the leadership legacy their father began serving on various industry, church, and community boards. 
"This father-son team is an exceptional example of stewardship and leadership in production agriculture and very deserving of such a prestigious award," writes PCG CEO Kody Bessent in his nomination letter. 
The Williamses' farm manager Robbie Lamb describes Mark and Ryan as "extremely good cotton farmers." He said their love for farming is what separates them from other producers. "The Williamses are awesome people. If you need something, go get it. And family's first. If you've got a ball game, 'You better shut that machine down and go.' In the farming world, that's big."
Ryan says their employees mean a lot to them. "They go to war with us when it's time and that is a big deal. These farms have gotten big, and you have to have good employees to be able to do all the things we do."
As for the High Cotton Award, Ryan says it belongs to his father. "This award is my dad. He's the one who deserves it.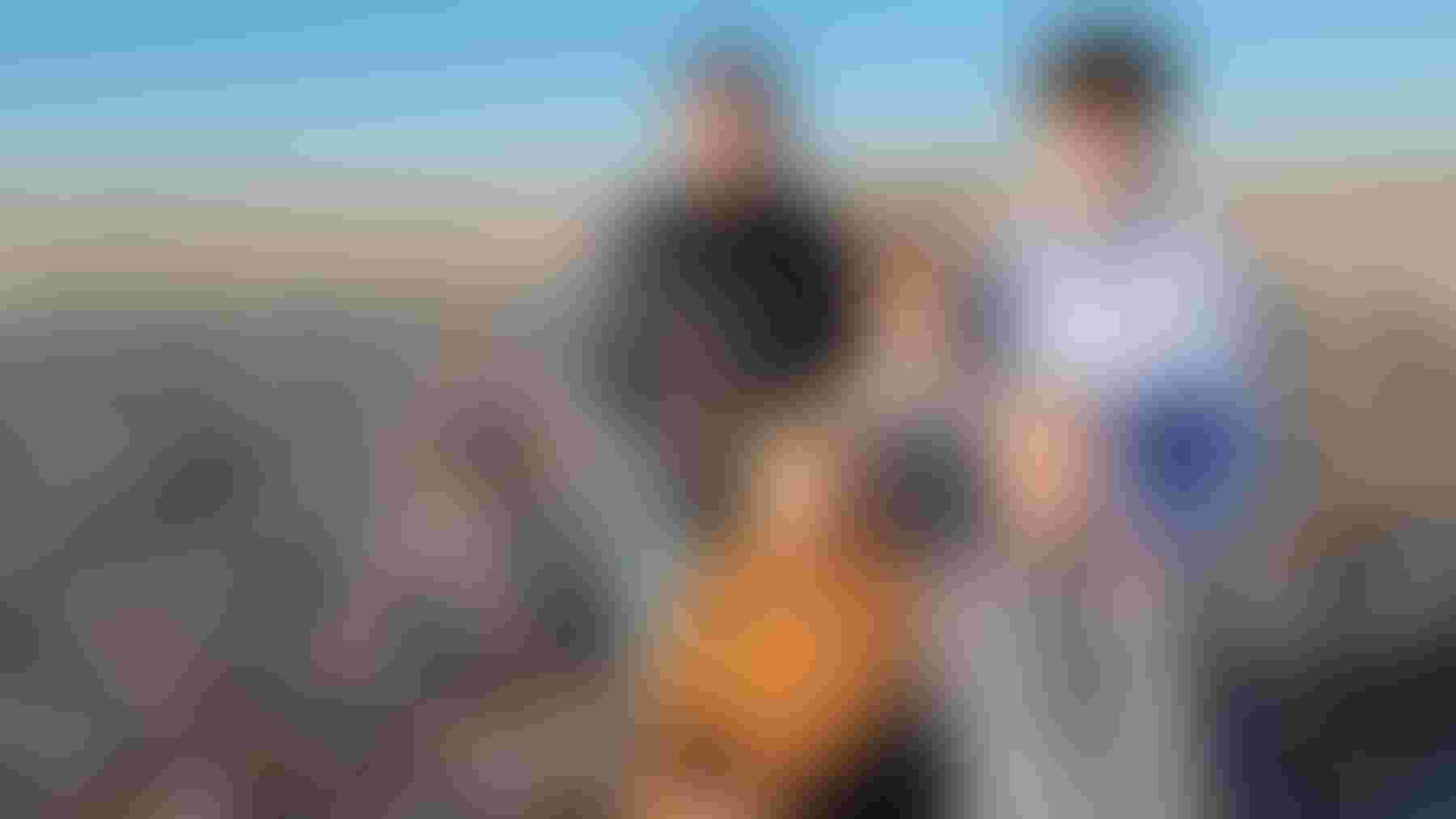 Joyce and Mark Williams, front row, with their son Ryan and grandsons Casen and Walker. (Photo by Shelley E. Huguley)
"He's put more time and effort into the cotton industry than any farmer I know. He's intelligent and he took the cotton fight to Washington. He was a big part of a lot of things we accomplished in the cotton industry over the last 15, 20 years.
"And he'll tell you, me being home, taking care of things, it gave him the ability to do that. Not every farmer can but many farmers do not understand how important that voice in Washington is and that was him.
"I have a ton of respect for my dad, for the stroke he had and what he's gone through. For those of us who truly knew what was going on, things looked bleak. But to him, he was always wanting to get better. He was willing to do whatever it took to do that. His attitude has remained amazing."
Read more about the High Cotton Award winners from each Cotton Belt region:
A slideshow featuring Williams Family Farms will publish next week. The High Cotton winners will be recognized at the High Cotton Breakfast, Feb. 24, at the Mid-South Farm & Gin Show, in Memphis, Tenn.
Subscribe to receive top agriculture news
Be informed daily with these free e-newsletters
You May Also Like
---