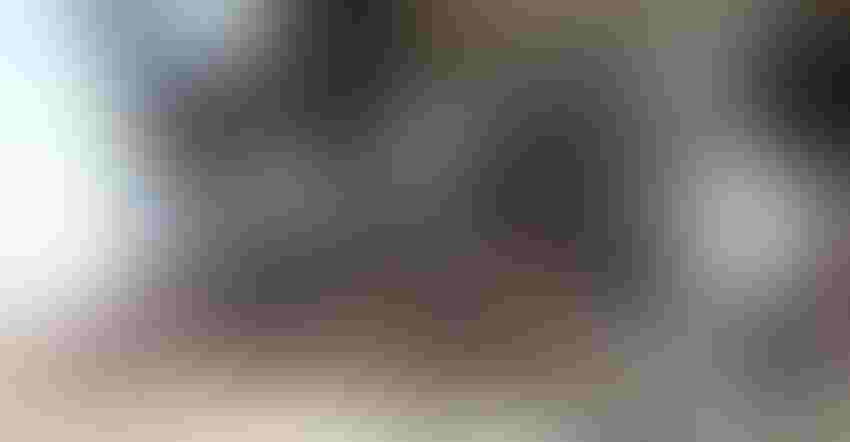 DICAMBA APPLICATION: Less postemergence spraying, different weather conditions, custom application and Enlist E3 soybeans are all factors influencing low dicamba complaint numbers in 2021.
Holly Spangler
In December, the Illinois Department of Agriculture released the statewide ruling for 2022 in-season dicamba application. The results? They made the 2021 rules permanent.
Karen Corrigan, independent agronomist and partner in McGillicuddy Corrigan Agronomics, and Aaron Hager, University of Illinois weed scientist, reflect on dicamba complaints in 2021 and how to reduce damage in 2022.
Dicamba complaints in 2021 and 2020 were 161 and 145, respectively, compared to 723 complaints in 2019. Why do you think dicamba complaints were low in 2021?
Corrigan: There were a lot of factors that helped last year be better than the year before. There was less post[emergence] spraying and people more in tune with what they needed to do. But I also think people were tired of making complaints and nothing happening.
We did see some improvement in 2021 compared to 2020. I think as the [Enlist] E3 beans become more widely available, and people begin working with them and putting them in their systems, we will also see less dicamba sprayed.
Hager: Every year is going to be different, to an extent, because a lot of what causes dicamba damage is weather-dependent. And we, as a state, are very heavy into custom application. I can remember back before the technology came into the marketplace having conversations with retail applicators. They really weren't concerned about dicamba because they sprayed it for years in corn. So, they thought, "We can handle it. We don't really think we're going to have an issue." After 2017, applicators began to realize we have to be more attentive to wind direction, wind speed, and we need to do a better job at taking measures to curb some instances of contamination.
Plus, people are just tired of this. Farmers who file a complaint don't really get any financial settlements unless they go to court with it. All the state can do when they investigate a complaint is confirm the applicator wasn't at fault, and a farmer is still left with a cupped soybean field and nothing else to do to fix it.
So, how did weather affect dicamba complaints?
Corrigan: I think the wetter weather in parts of the season helped reduce dicamba complaints, also. In general, conditions in 2021 were much different than previous years. June was wetter, and that can have an effect if the dicamba is moved into the soil. Iowa had a lot of issues, particularly in eastern Iowa, and they were drier than Illinois. 
Hager: We can compare to 2019, when IDOA had an early application deadline in place but due to late planting, they extended it from June 30 to July 15. If you track the number of complaints after that date and look at what the weather was like during those first 15 days in July, it made a lot of sense that the numbers skyrocketed. The first weekend of July, the weather hit 90 degrees F, stayed there for many days, and it stopped raining. It was difficult to find non-dicamba soybeans in Champaign County without symptoms of dicamba exposure due to off-target movement through volatility. This created a higher number of complaints in 2019. And different weather conditions in 2021 created an environment for less dicamba damage.
It's important to follow label instructions and IDOA rules, but what else can farmers do in 2022 to reduce dicamba damage?
Corrigan: All dicamba applications — whether it's on corn, soybeans, pasture, ditches or lawns — need to abide by the same rules that the soybean dicamba has on its label. I don't think applicators or farmers should be spraying any dicamba over 85 degrees F. We just need to be more cognizant of spraying dicamba now that we use it in so many more situations than we have before. Most applicators do the best they can when spraying, but some factors are out of their control. We do need to try to control as much as we can to minimize those factors that we cannot control. 
Hager: A lot of folks have done everything they think to do, and it still happens. There's been a significant number of complaints filed several weeks after the application deadline in the last several years. Those are people ignoring the rules completely, which doesn't do Illinois agriculture any favors. There's been a bill introduced in the House to ban all dicamba in Illinois. Why? Cupped soybean fields are one thing, and the public probably doesn't pay much attention to it. But when there's damage on trees in your yard, you start to wonder what's going on.
It's important to understand there's more avenues of dicamba movement than just physical. There's been several papers published which show volatility is taking place anywhere up to four days after application. Plus, other work has shown detection of dicamba in rainwater and dicamba concentrations in the air virtually every day except the day after a rainfall event. If you think volatility isn't occurring, then you're ignoring what science is telling us.
Parting thoughts?
Corrigan: Dicamba is still the same product, and active ingredient, whether you spray it on beans, corn or pasture. If you want to see this technology last or continue to be available, then I would curtail all of your dicamba applications to the rules that soybean applicators are to abide by.
Hager: I take my hat off to all the efforts the retail sector has done to try to make these applications go according to label. These folks are now frustrated because they still have complaints on dicamba even though they're doing everything the label says to do. I think a lot of the customer applicators are tired of being the ones that get business from state inspectors, get warning letters and get fined for results of dicamba application that many of them feel are beyond their control.
I think one thing that's going to happen is we're going to see an uptick in the number of Enlist soybean acres in 2022. Part of that is farmer-driven, of course, but part of that may be the custom applicators saying, "We have to look at different technology that would be less injurious to non-target fields."
Subscribe to receive top agriculture news
Be informed daily with these free e-newsletters
You May Also Like
---